The final chapter of our action and female muscle growth-filled series The Mysterious Book is now available to read for free!
Linda has defeated her former friends, the only other people strong enough to oppose her, and now there's nothing that stands in her way to becoming the most powerful woman in the universe! But just how much more power does the mysterious book have to give her? You can find out right now, in 30 pages of fmg action from writer Gribble and artist Boogie!
And if you'd like to read the story from the beginning, you can check out chapter 1 – The Opening – here and chapter 2 – Beatdown – here, both totally FREE!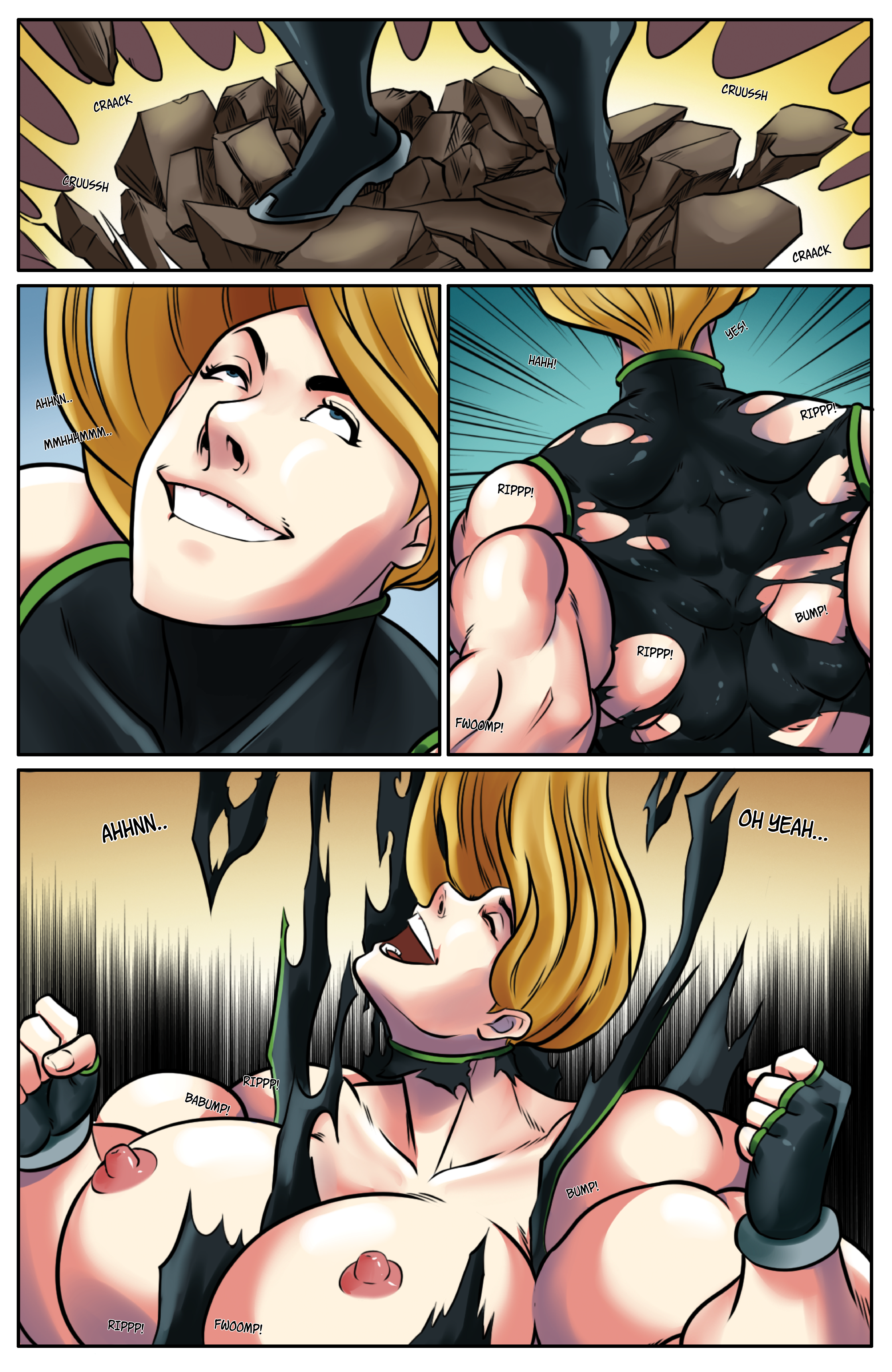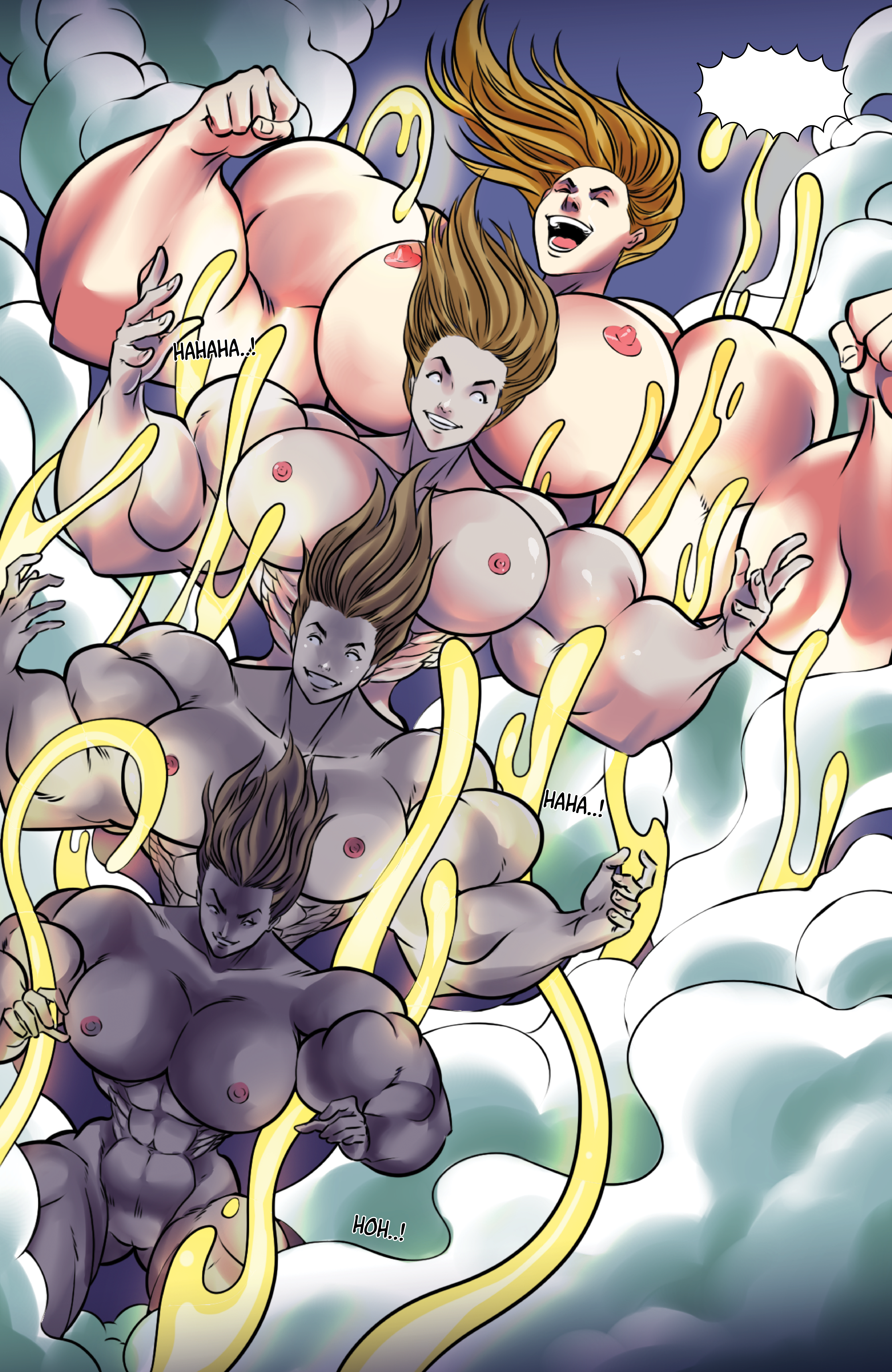 HAHAHAH!!
NOW… I AM… Linda… THE GODDESS!!!!!!!!!!
The world is mine now!
Mine to rule!
Mine to DESTROY!
HAHAHAHAHA!
Ooooohhh… so much fucking power!
Praise be to Linda. She is above us all. Her power is immeasurable. Her perfection is indescribable.
What's this? An insect at my feet… What's your name and what are you doing?
My name is Tom and I am worshiping you goddess.
But that spell wore off a few seconds after I cast it.
I don't know what you are talking about goddess. I have waited all of my life to worship someone like you and then… moments ago I had an overwhelming urge to praise the glory of Linda.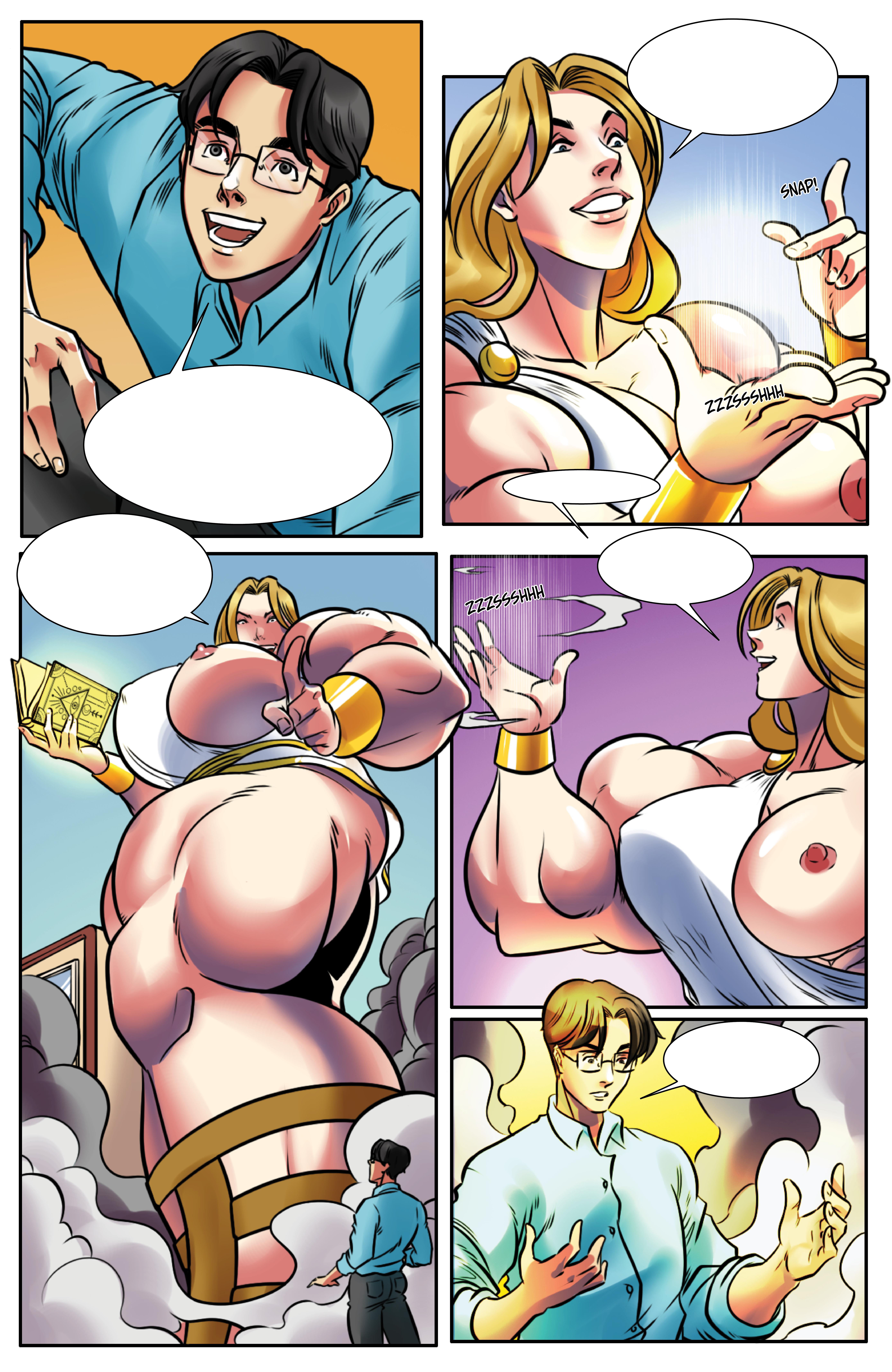 I fell to my knees and did so, but then… I am ashamed to say that the urge quickly passed. But now that you stand before me… I praise you once more and will never stop again. I exist only to please you goddess.
Mmmm… that makes me wet. Well then… let's make you a bit more suitable for the task… Stand up.
Yes goddess.
No reason to use my own powers when this will work just as well… TURN THIS MAN INTO MY DREAM LOVER!
I'll just send the book somewhere safe for now…
Wha… What's happening to me?!?
Oooohhh! That's MUCH better!
HAHA!
OH! Strong, silent and forceful! Just the way I like!
But don't forget… I'm still the goddess with all the power! Now… Let's fuck!
WHAT THE…?!?
We're going to need back-up… LOTS OF BACK-UP!
Get those barricades in place we have to get this under control!!
ALL UNITS OPEN FIRE!!!
It's no use… FALL BACK, WE'LL WAIT FOR THE ARMY!
Haha. We've been fucking for hours and I've had fifty eight orgasms… with the power I have now… I could do this forever!
Wha… ? Where'd he… ?
Goddess! Why have you returned me to normal? Have I displeased you?
Oh there you are. Guess that spell finally wore off. I could use my own power to make you big again…
Fuck it. I got a planet to start ruling.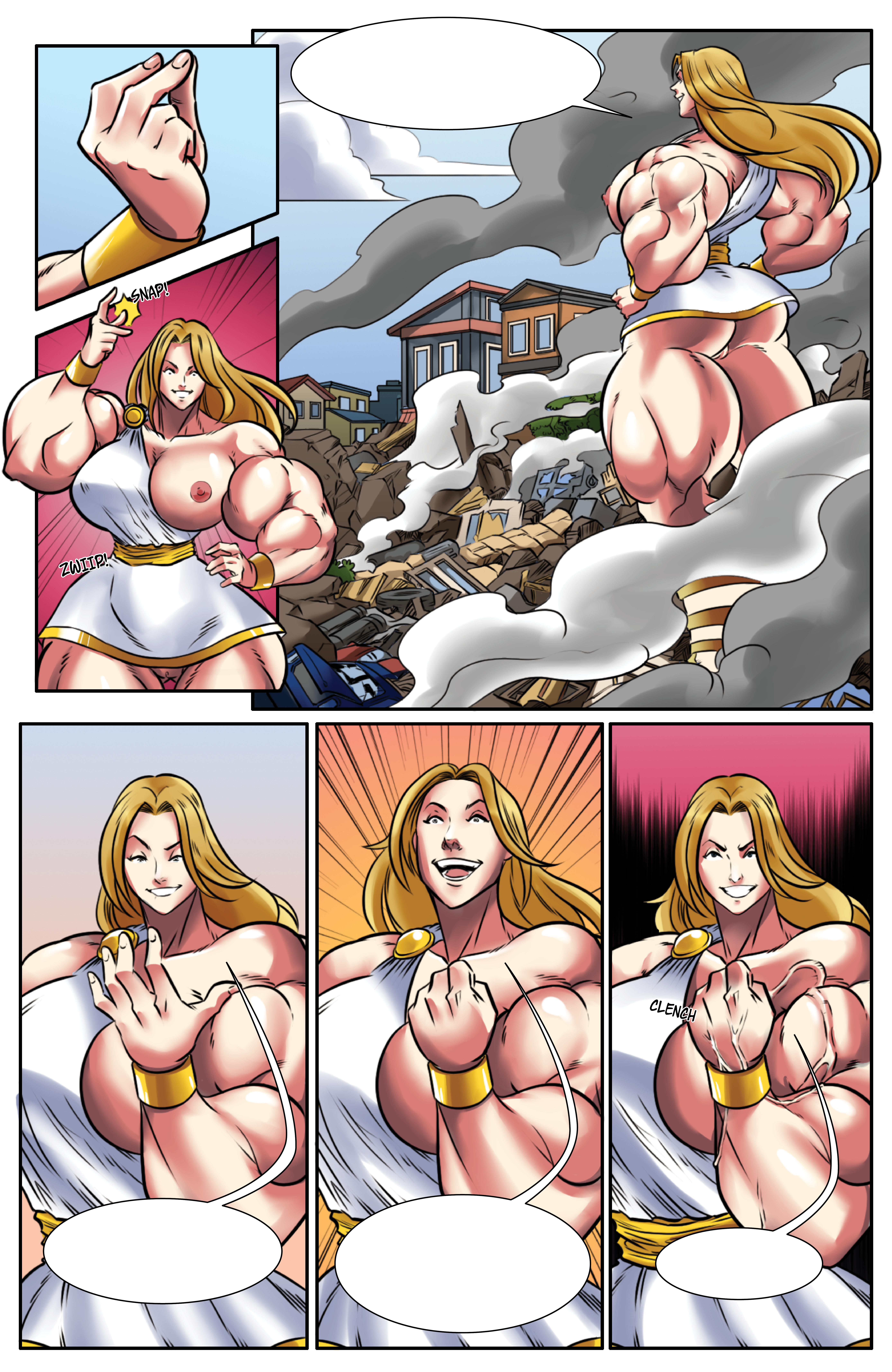 HAHAHA! Look at all this destruction! I could feel people being crushed while I was fucking… hear the screams of others as they ran away in fear!
Mmmm… If I didn't know any better I'd say the sex I just had made me even more powerful! Not a lot but still…
WAIT! Of course… the fear spell! It must still be working! Then that means… if I make enough people fear me… I can become something even greater than a goddess!
I need a place with a lot more people…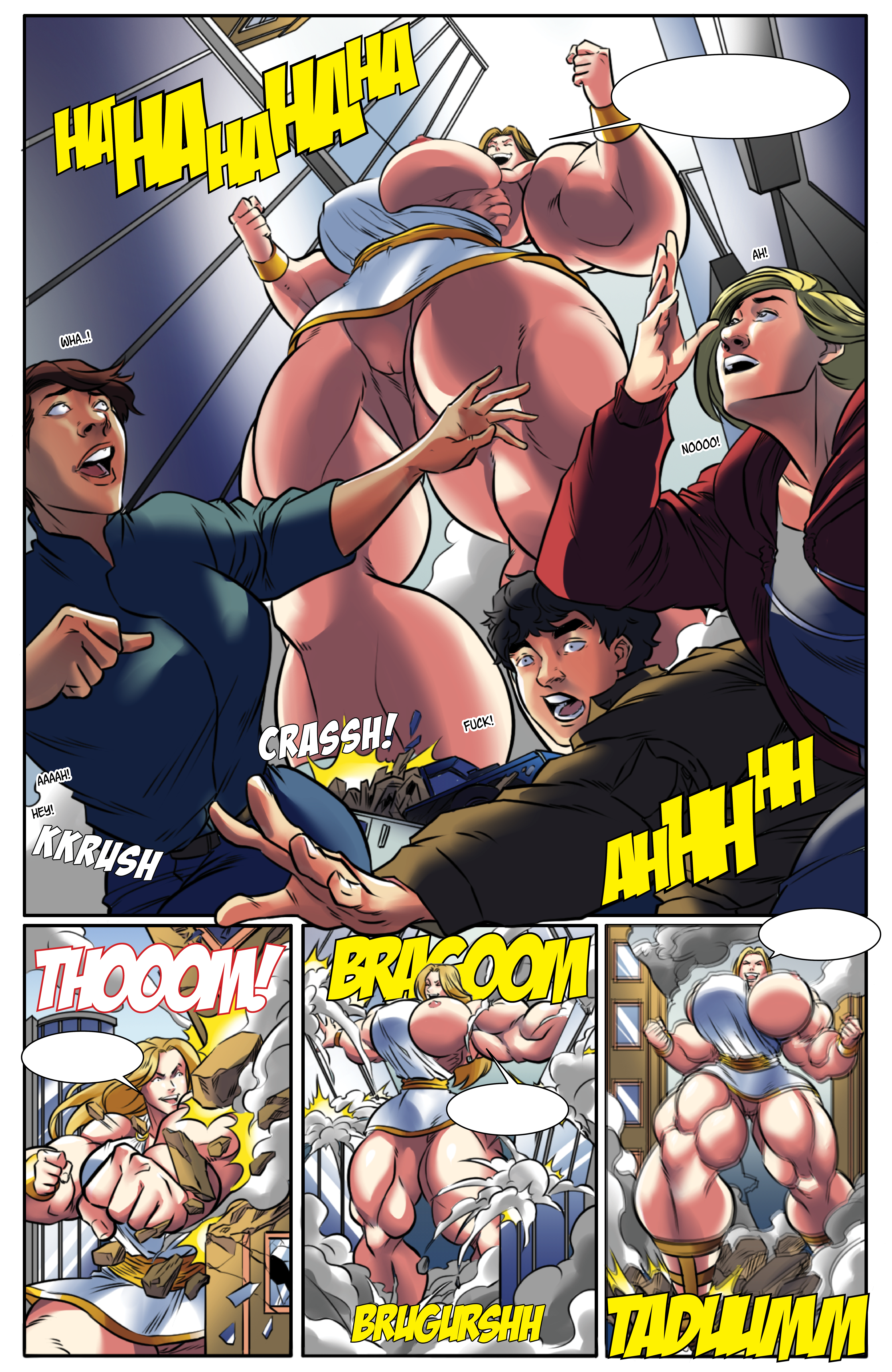 Ooohhh yes! I can feel their fear making me more powerful already!
Mmmm… More fear!
MORE POWER!!
HAHAHAHA!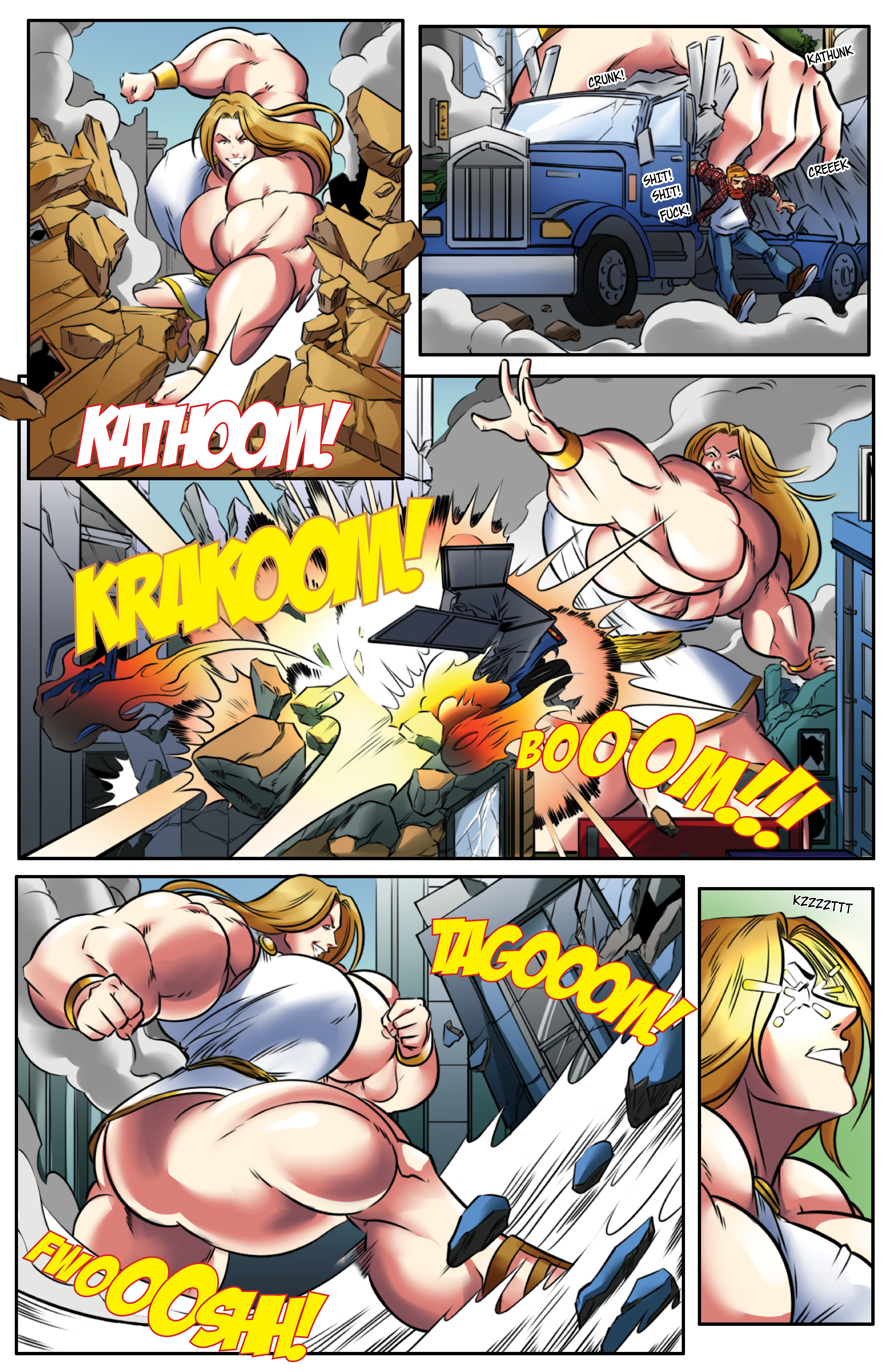 YEEESSS!!! SO MUCH FEAR! SO MUCH… POWER!!!
More power than a hundred goddesses!
MORE POWER THAN A THOUSAND GODDESSES!!!!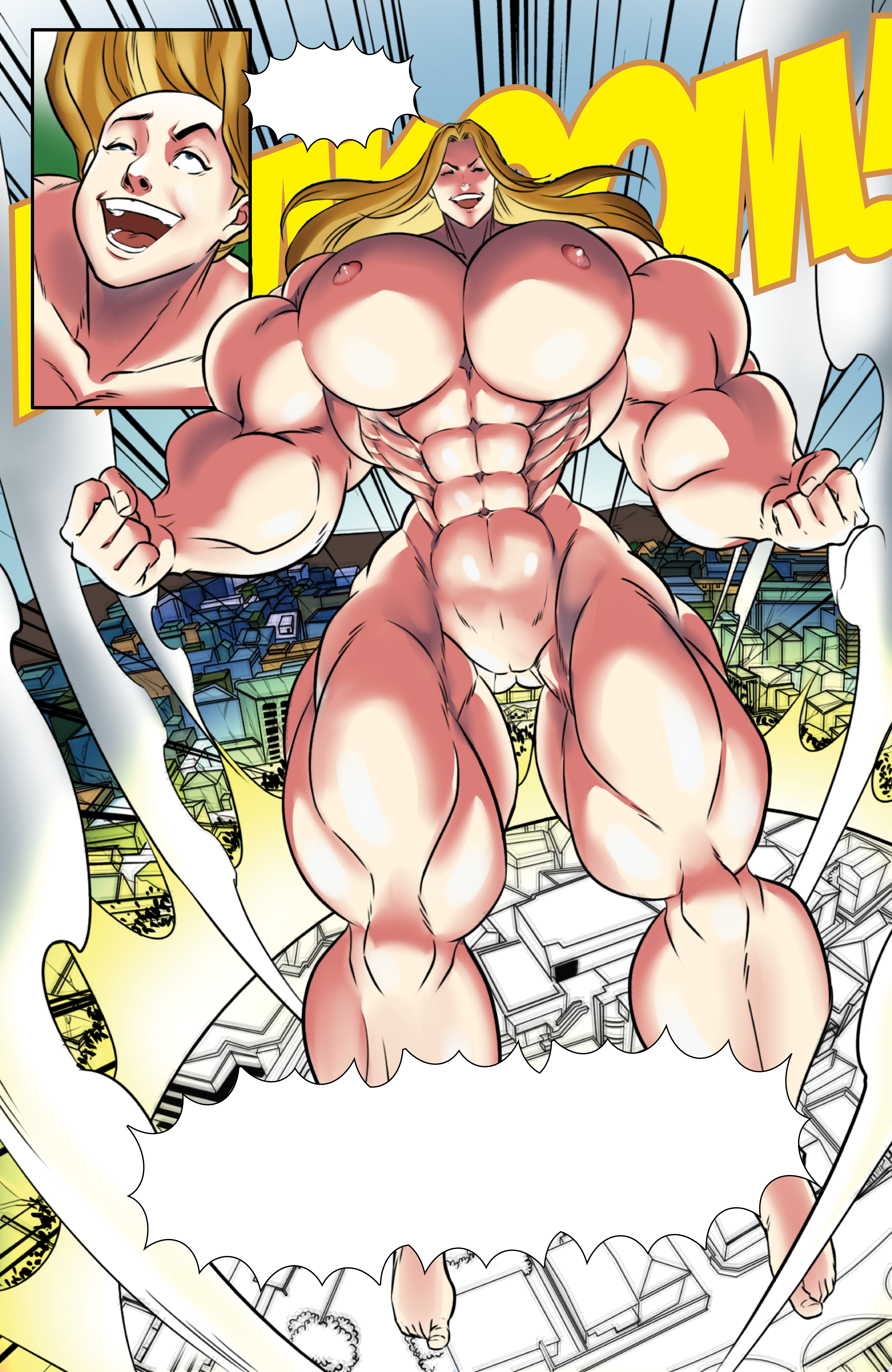 EVEN MORE POWER THAN A MILLION GODDESSES!!!!!!!!
I AM THE ULTIMATE GODDESS!!!!!!!!!!!!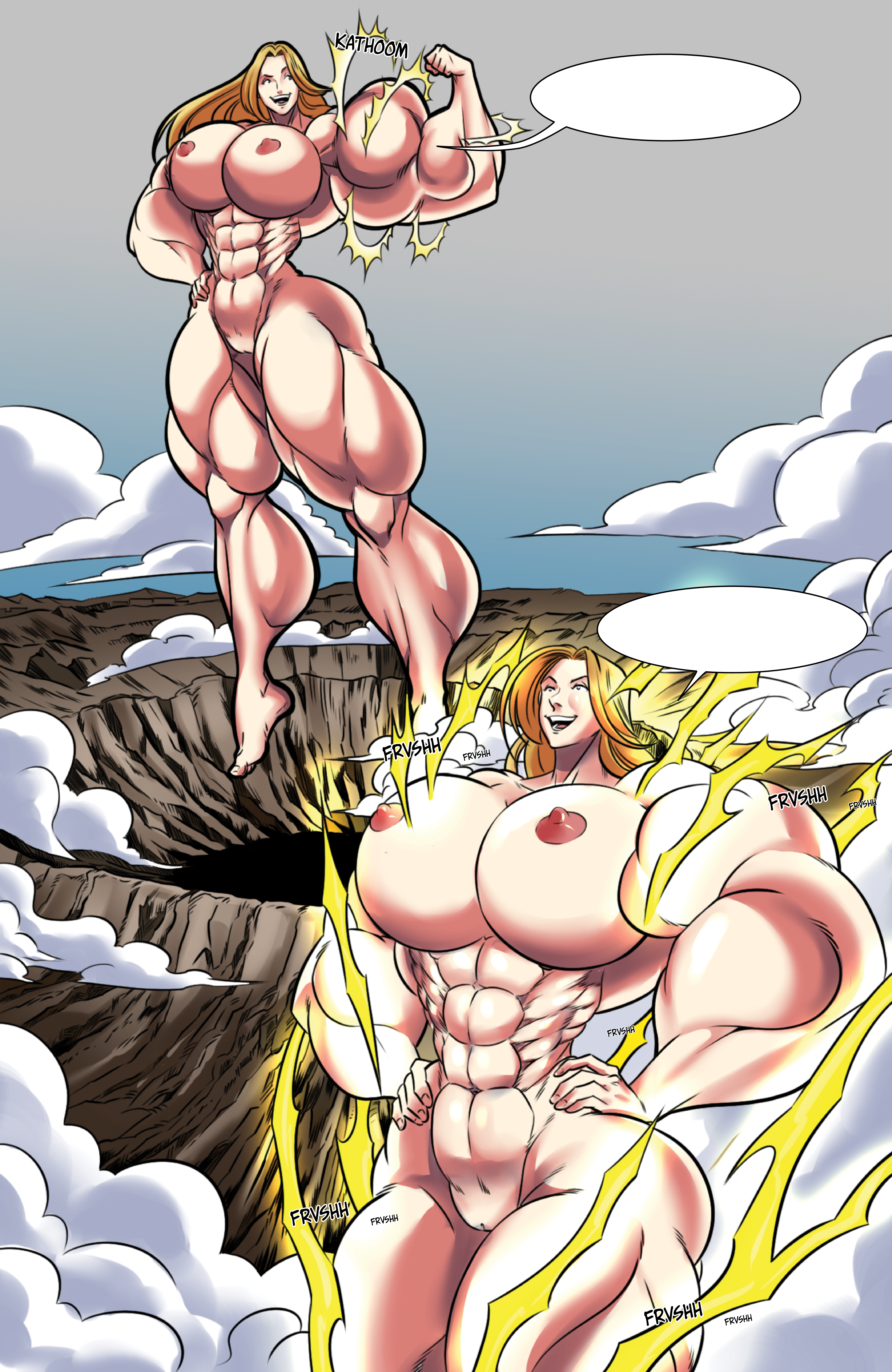 With this power… I could make even gods worship me!!!! HAHA! I like that idea!
I will re-make humanity into a race of gods! Each will have enough power to rule the universe!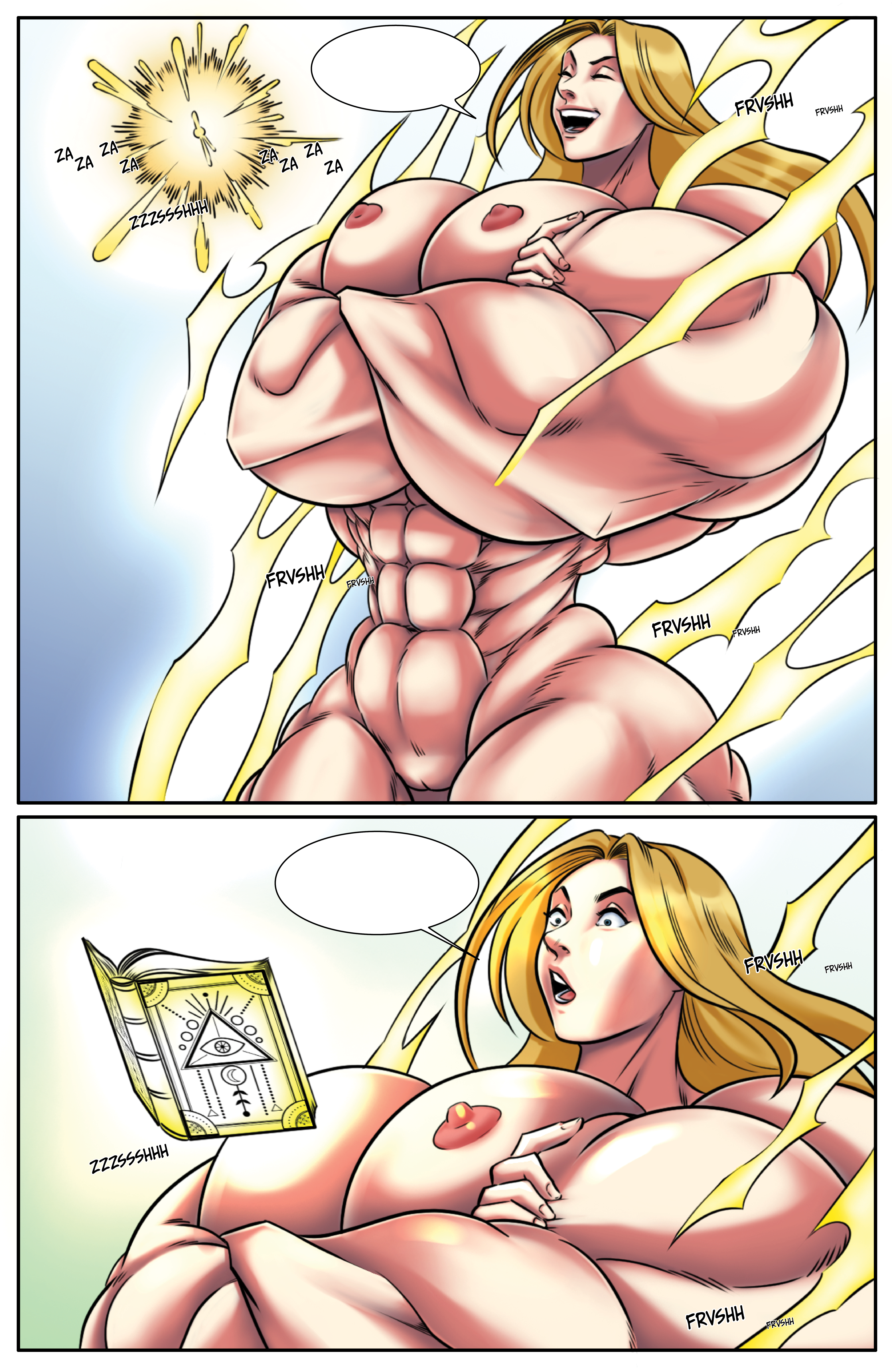 But their only purpose will be to worship me!
The entire universe will now serve my every whim and… WHAT? I didn't summon this…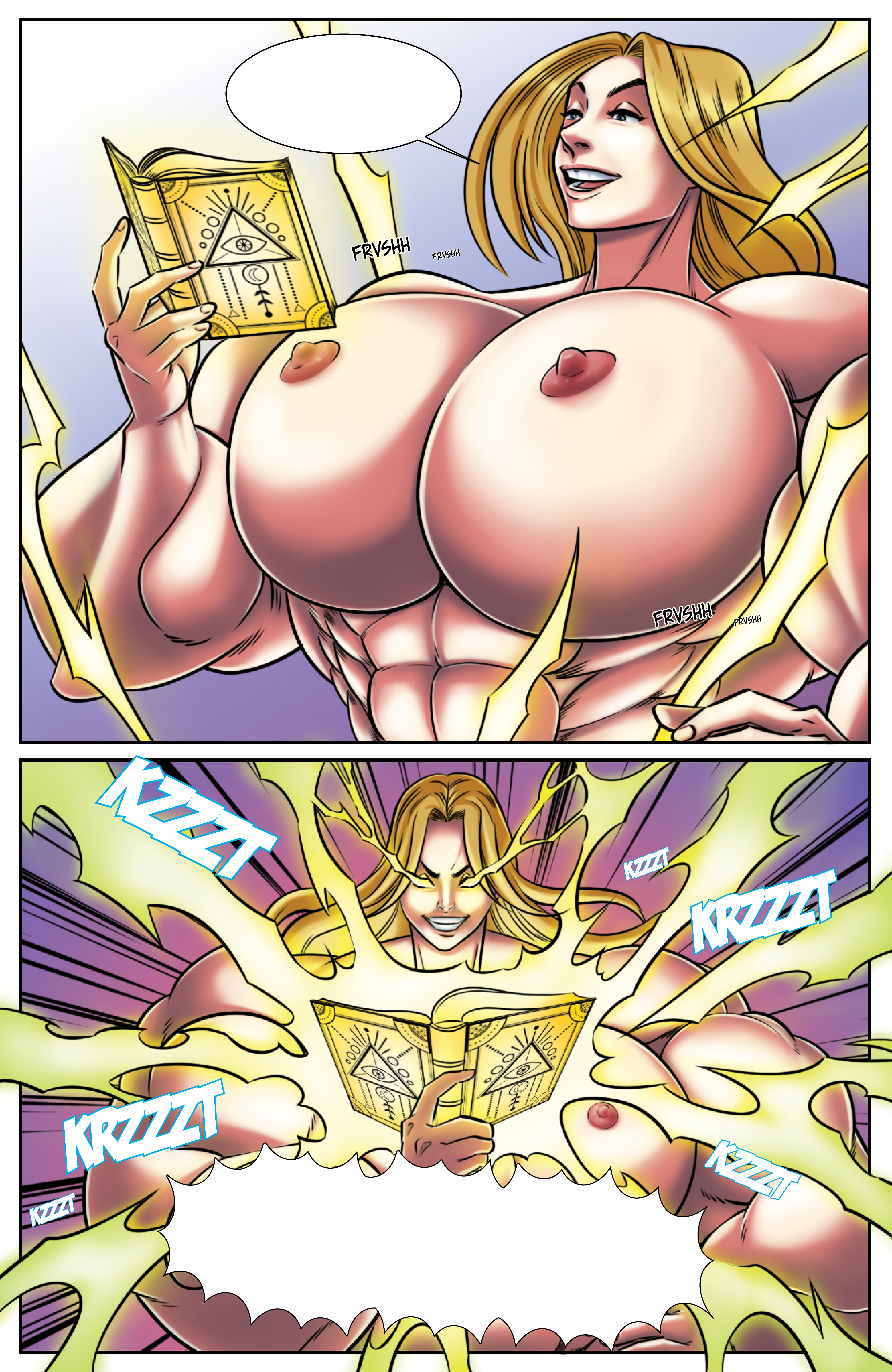 What's this? The last spell… I… I can't believe it! With this I could become… EVEN MORE POWERFUL!!!
GIVE ME ALL THE POWER I CRAVE!!!!
HAHAHAHAHAHAHAHA!!!!!!
THE POWER!!!!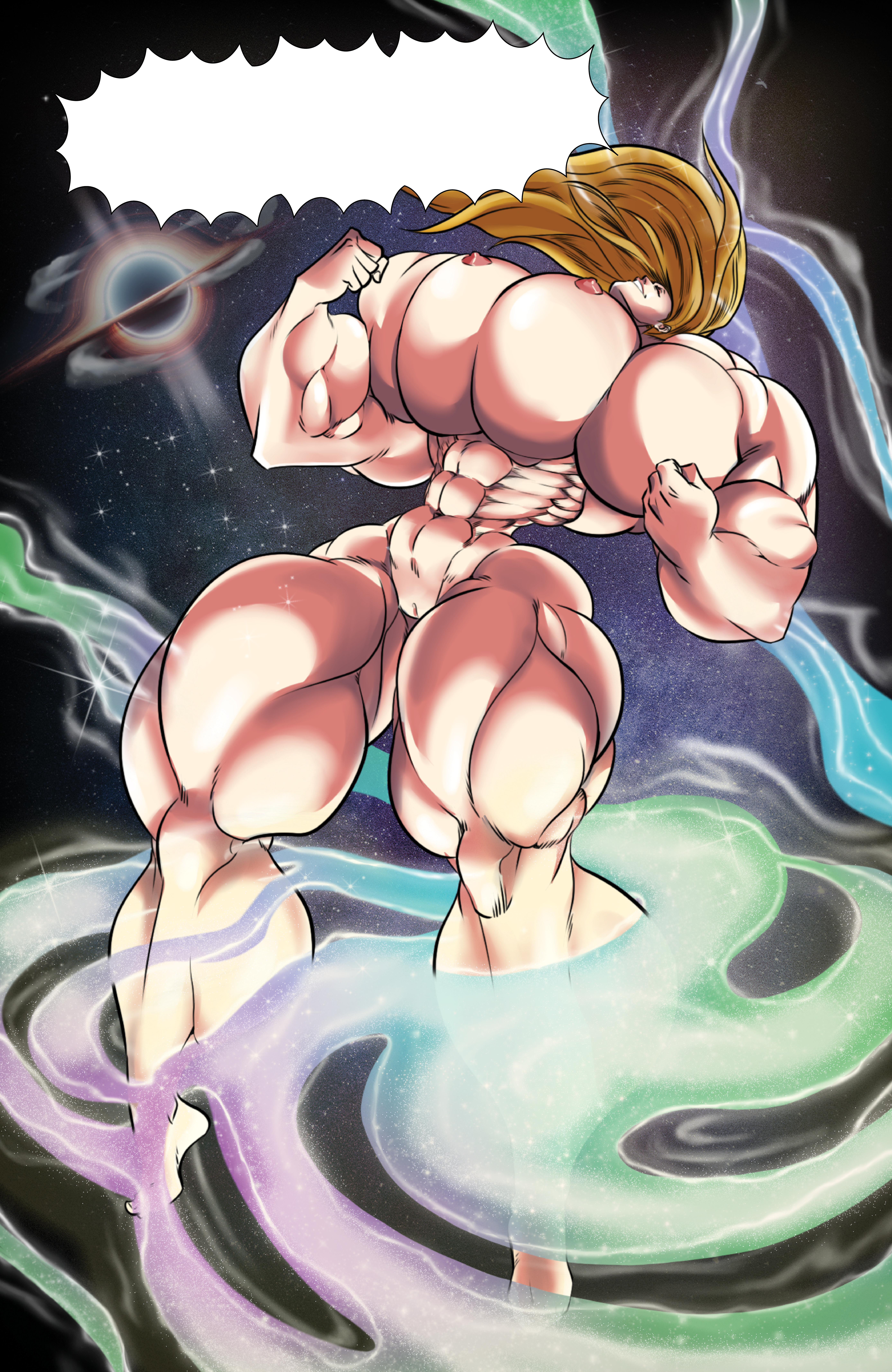 SO MUCH FUCKING POWER!!!!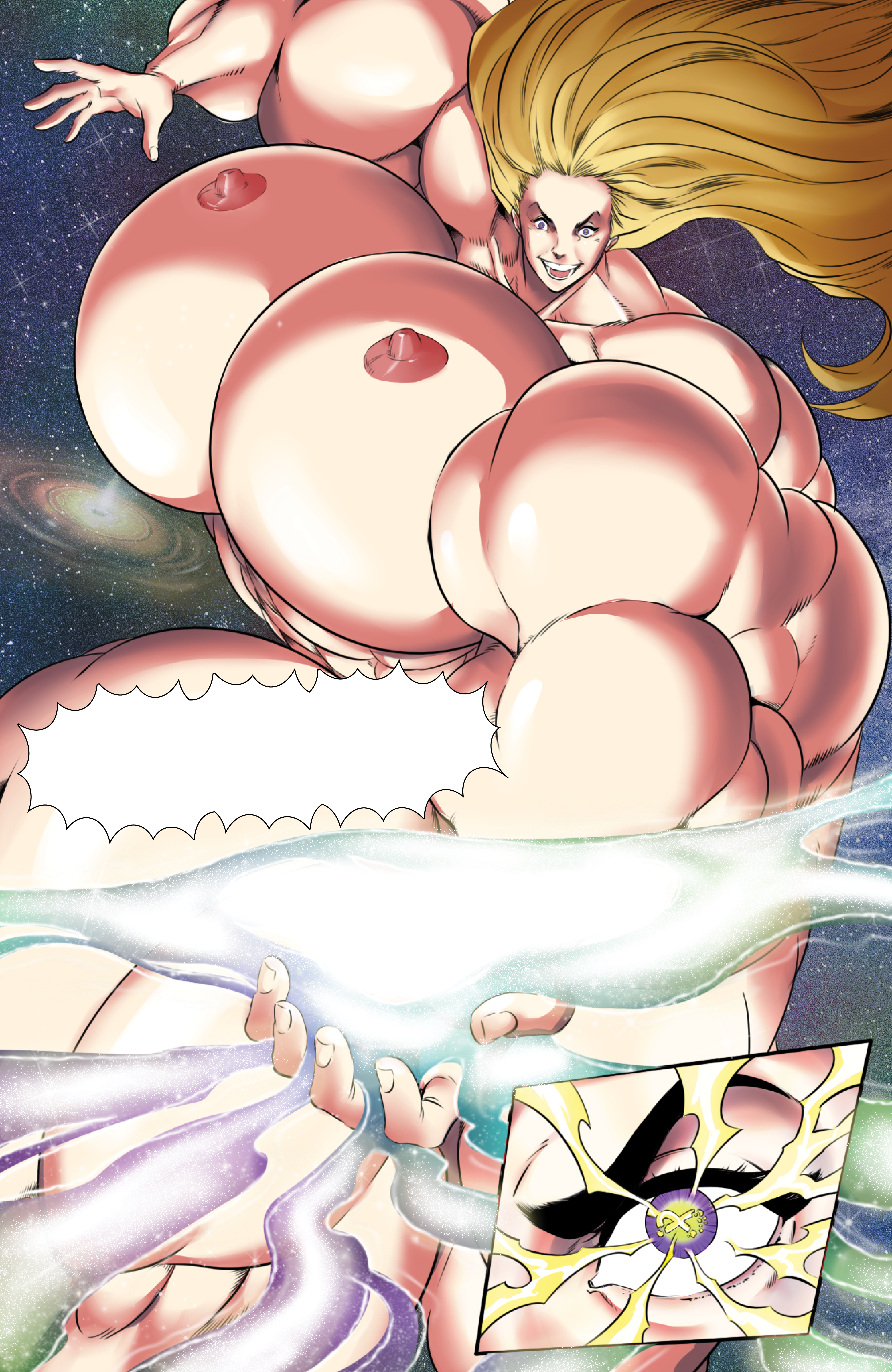 POWER BEYOND WORDS!!!!!
HAHAHAHA!! THE UNIVERSE CAN NO LONGER CONTAIN ME!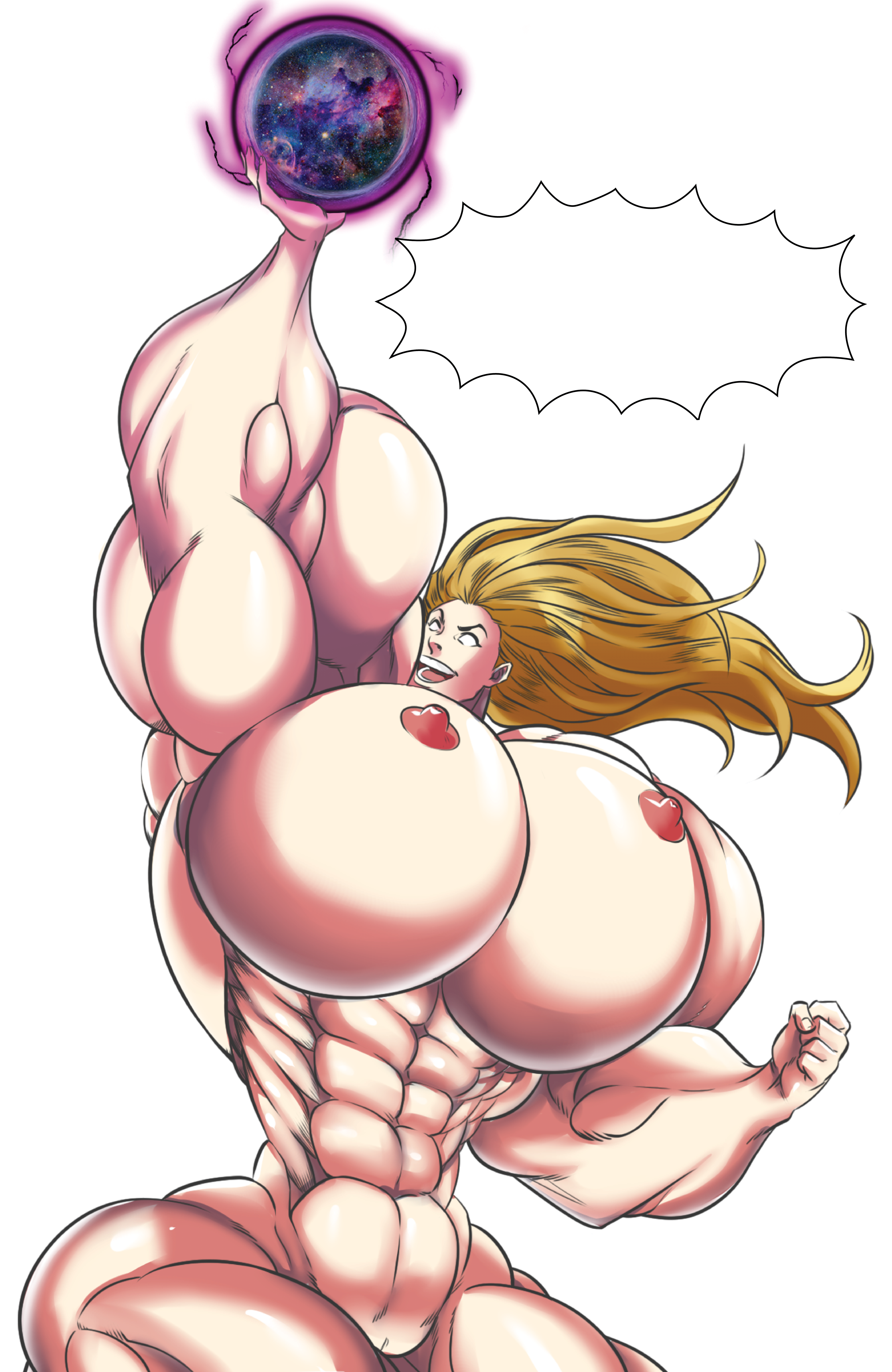 I NOW HOLD ALL OF CREATION IN MY HANDS!
REALITY IS NOTHING BUT A PLAYTHING FOR MY AMUSEMENT!
A MERE TOY FOR MY PLEASURE!!!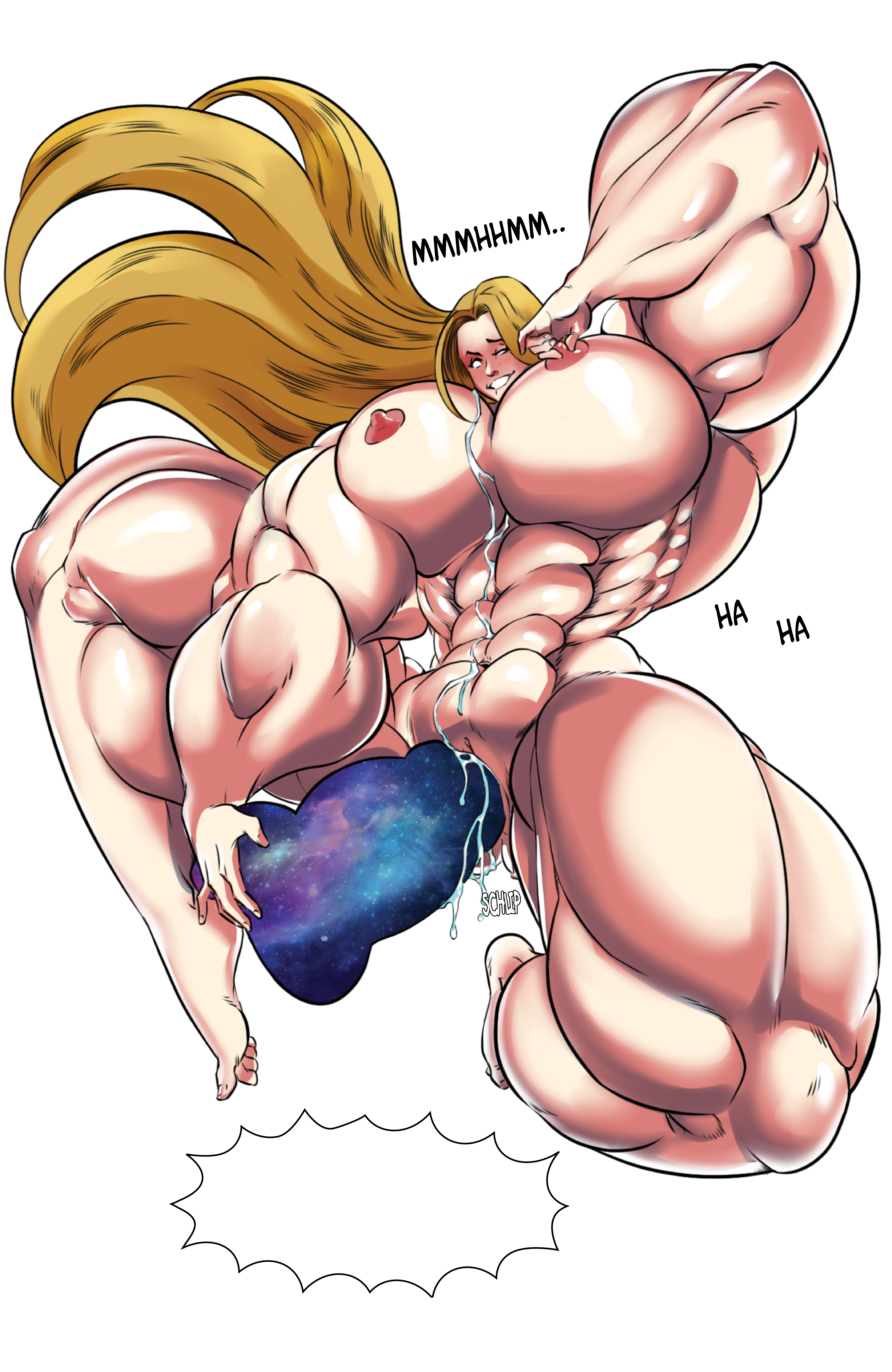 MMMMMM…. NOW AND FOREVER MORE…
I. AM. POWER!