The second issue of our action-packed, female muscle growth-filled trilogy The Mysterious Book – Super Beatdown is now available to read for free!
In the last issue, Maria and Tiffany used the power of the book to make themselves into musclebound superheroes! But will their new strength be enough to stop their former friend Linda's rampage?
The Mysterious Book – Super Beatdown features 27 pages of female muscle growth, strength feats and action, written by Gribble with artwork by Boogie!
And when you're finished with this issue you can also check out the concluding part for free right here!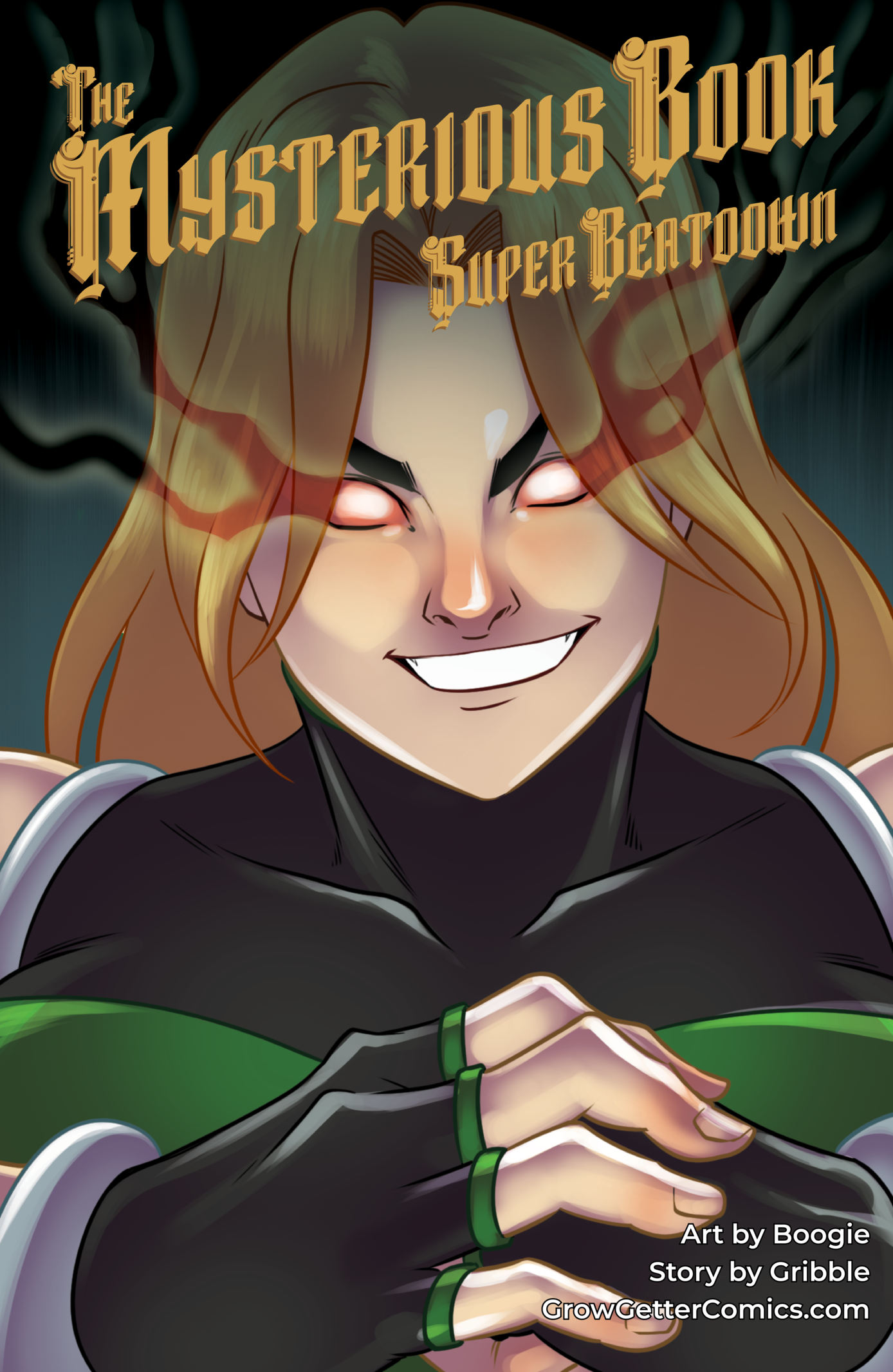 The power! More than I could have ever imagined!
I feel invincible!
Nothing can stand in my way!
I'm… BEYOND human! Beyond anything a mere human could even dream!
Now to find that bitch Linda… I'm going to crush her like an insect!
I'm bringing the spell book, it might still be useful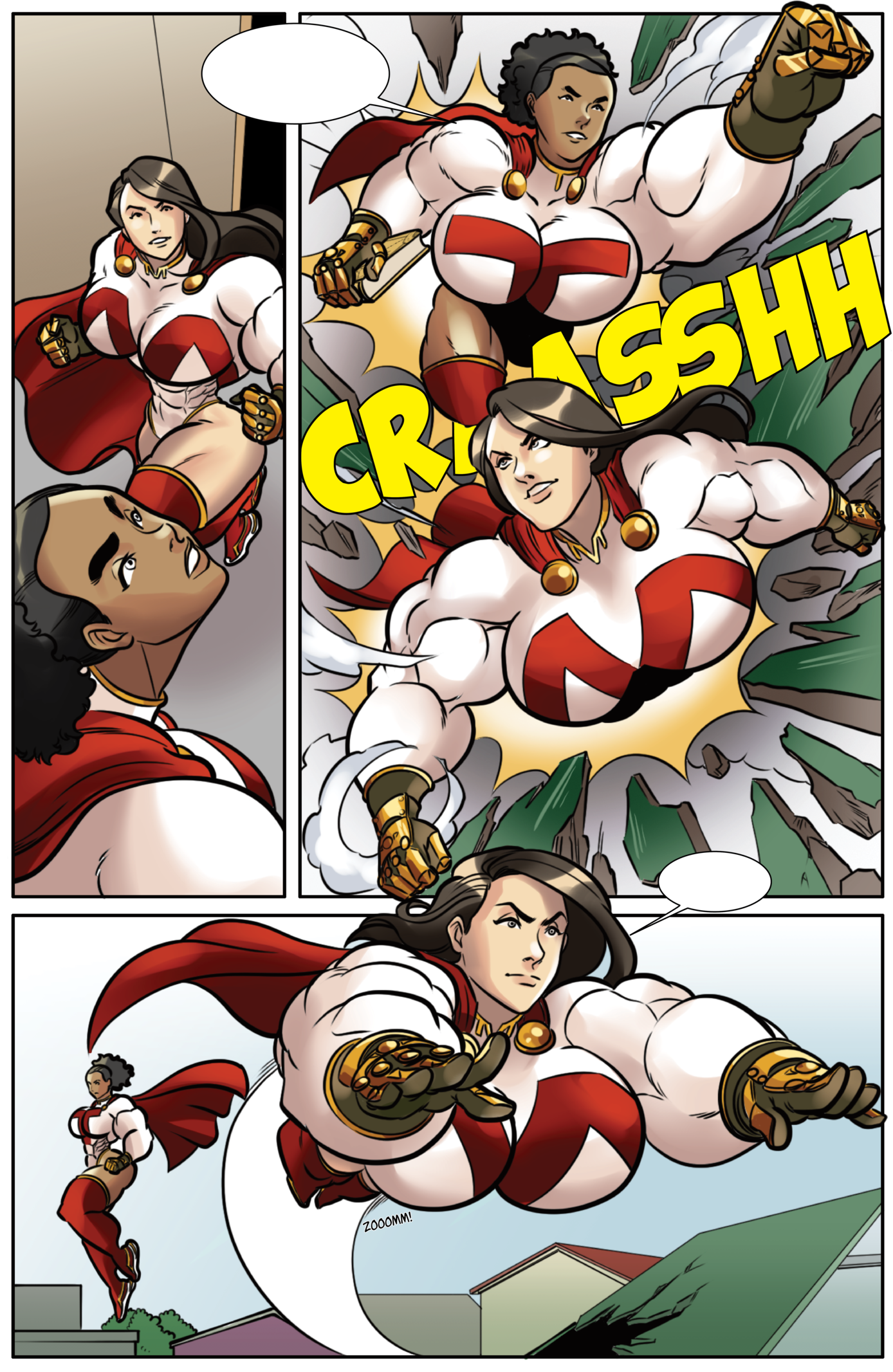 She could be anywhere around here… let's split up to look for her.
Good idea.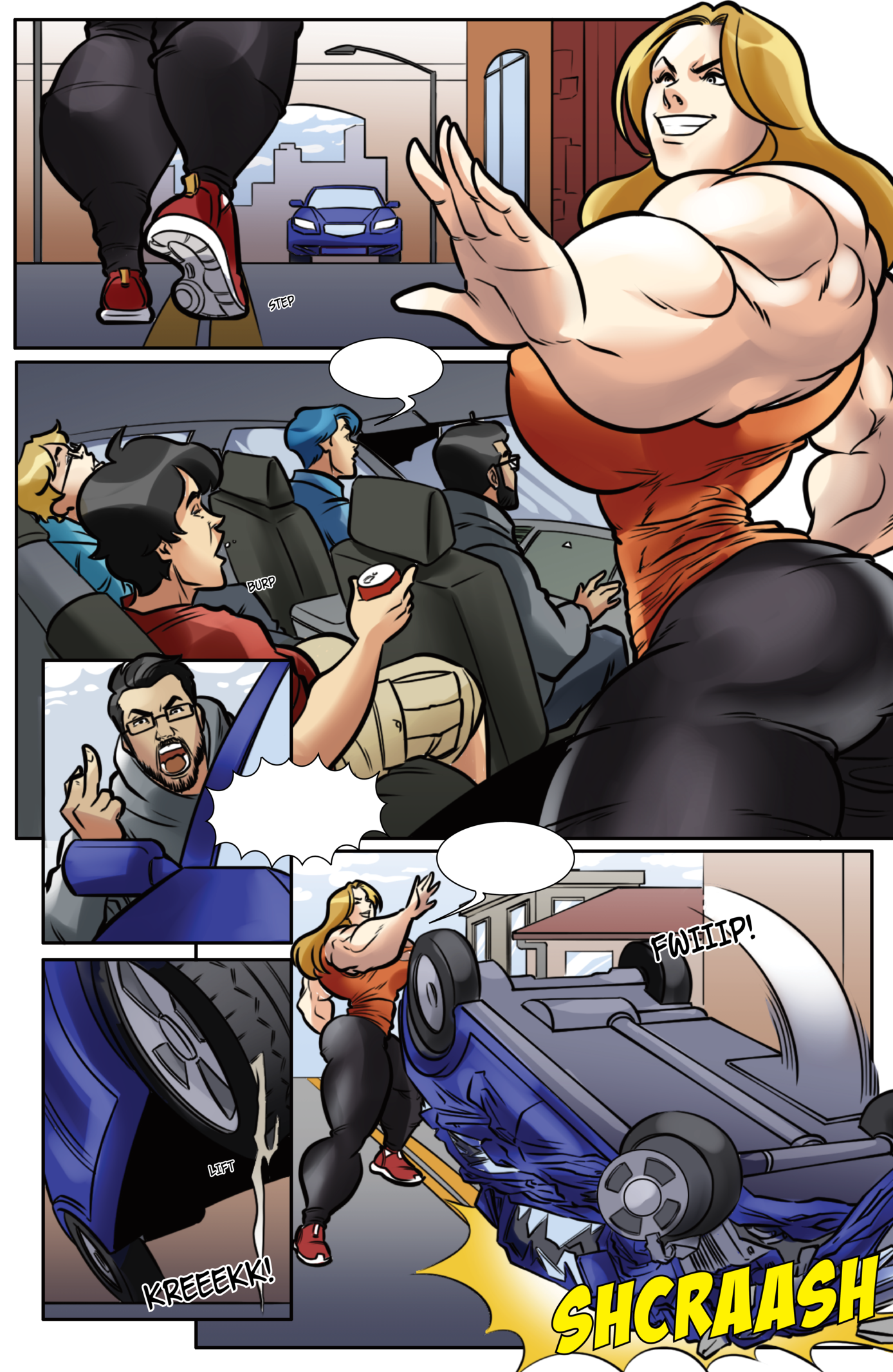 What the fuck?!?
HEY YOU FAT STUPID BITCH! WHAT ARE YOU DOING? I…
MMMM! Yes! I can feel it already!
Fear me and make me stronger!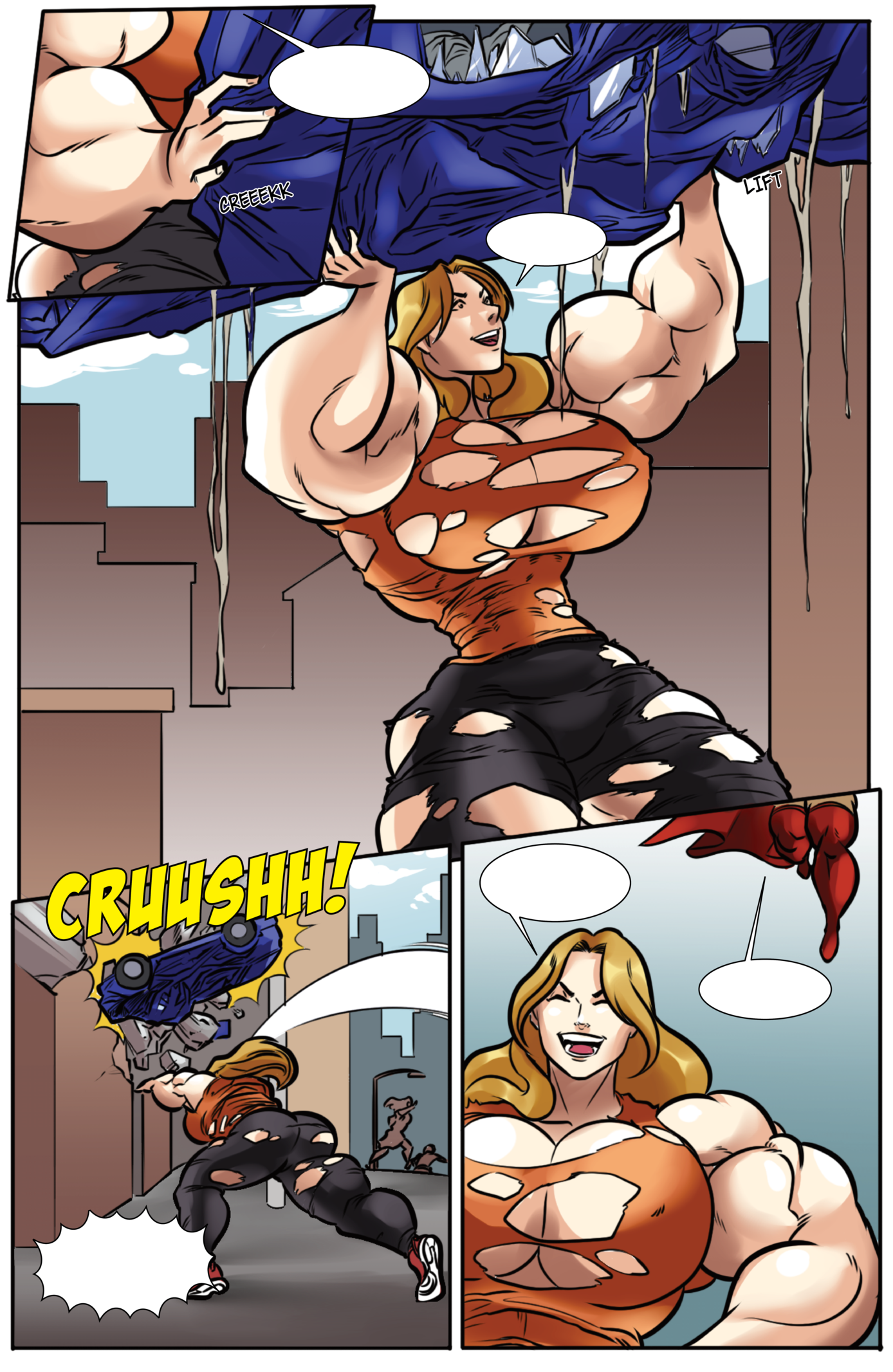 Mmmmm! I was super strong before…
But now…
NOW I HAVE REAL SUPER STRENGTH!
Nothing can stop me now! Hahahahaha!
Don't bet on it bitch!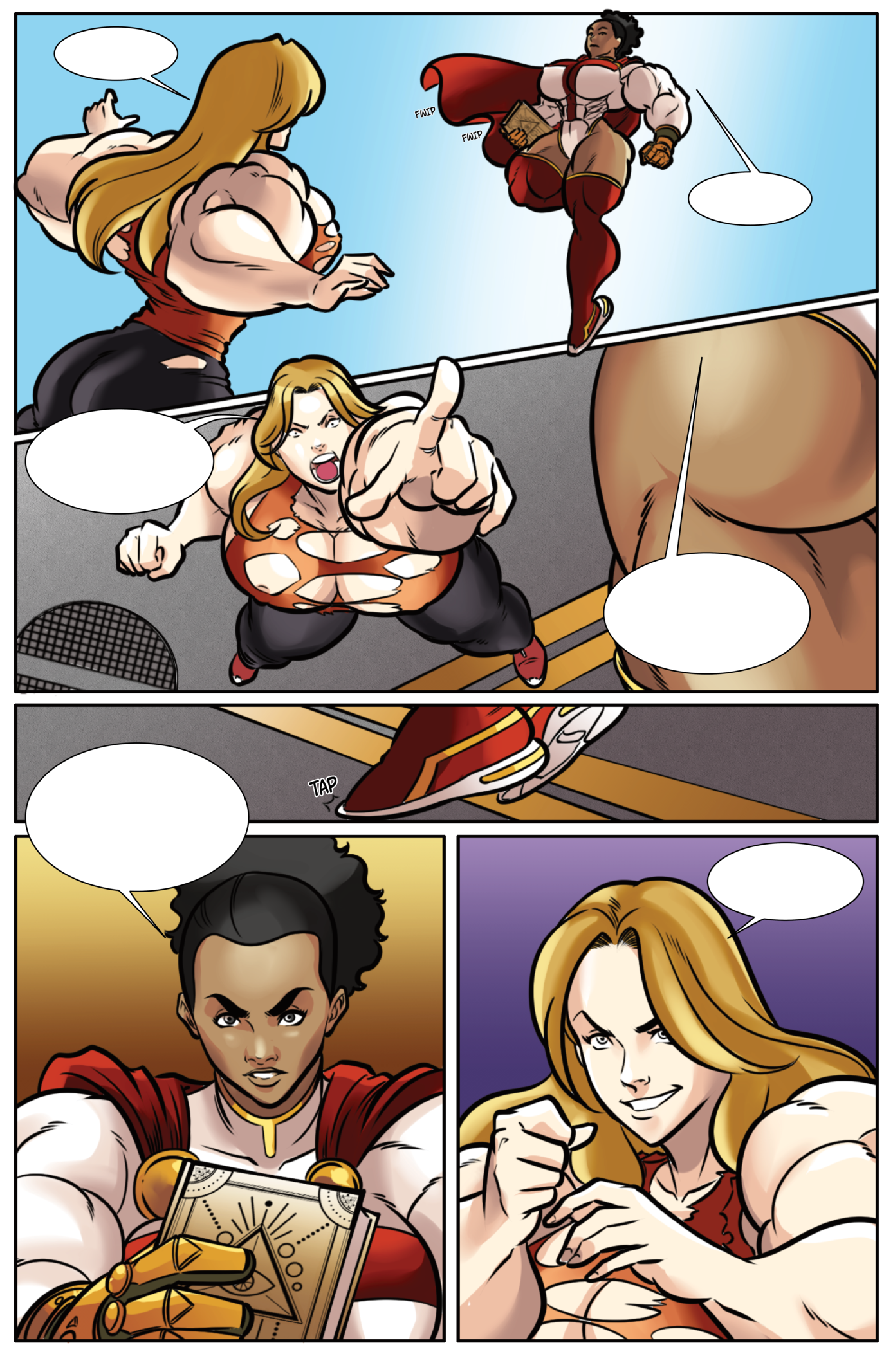 What the fuck?!?
Surprised to see me?
I command you to explain what you're doing here… and how the fuck are you flying?!?
Ha! Your spell over Maria and me seems to have worn off… but I'll tell you what's going on anyway.
Maria and me used this wonderful book to get super powers and now we're going to kick your ass for making us your sex toys!
Bring it on bitch! I'm more powerful than…
Uummmpppphhhh!!
Oh did that hurt? I was even being gentle… Maria still has to get her revenge too.
Still.. you did make me kiss your ass!
Aaagghhh!!
HAHA! You wanted the power of the book for yourself… Well I have the power now. I don't even have to touch you to hurt you!
Yuurrraaaaagghhhhkkkkk
Good thing for you that I used a light blast. I could vaporize you if I wanted too. You can't imagine the power I have now!
Honestly, you're so far beneath me, I… Uuummmppphhh!
FUCK YOU!
What the fuck? I put everything I had into that!
Nice try, caught me off guard. But if that's all you've got…
I think I might accidentally kill you before Maria finds us.
Fuck! She's too strong! I need to get stronger so I can get the book back!
But how can I… wait a minute… All I need to do is…
OH MY… are you ok?
I'm going to kill you all!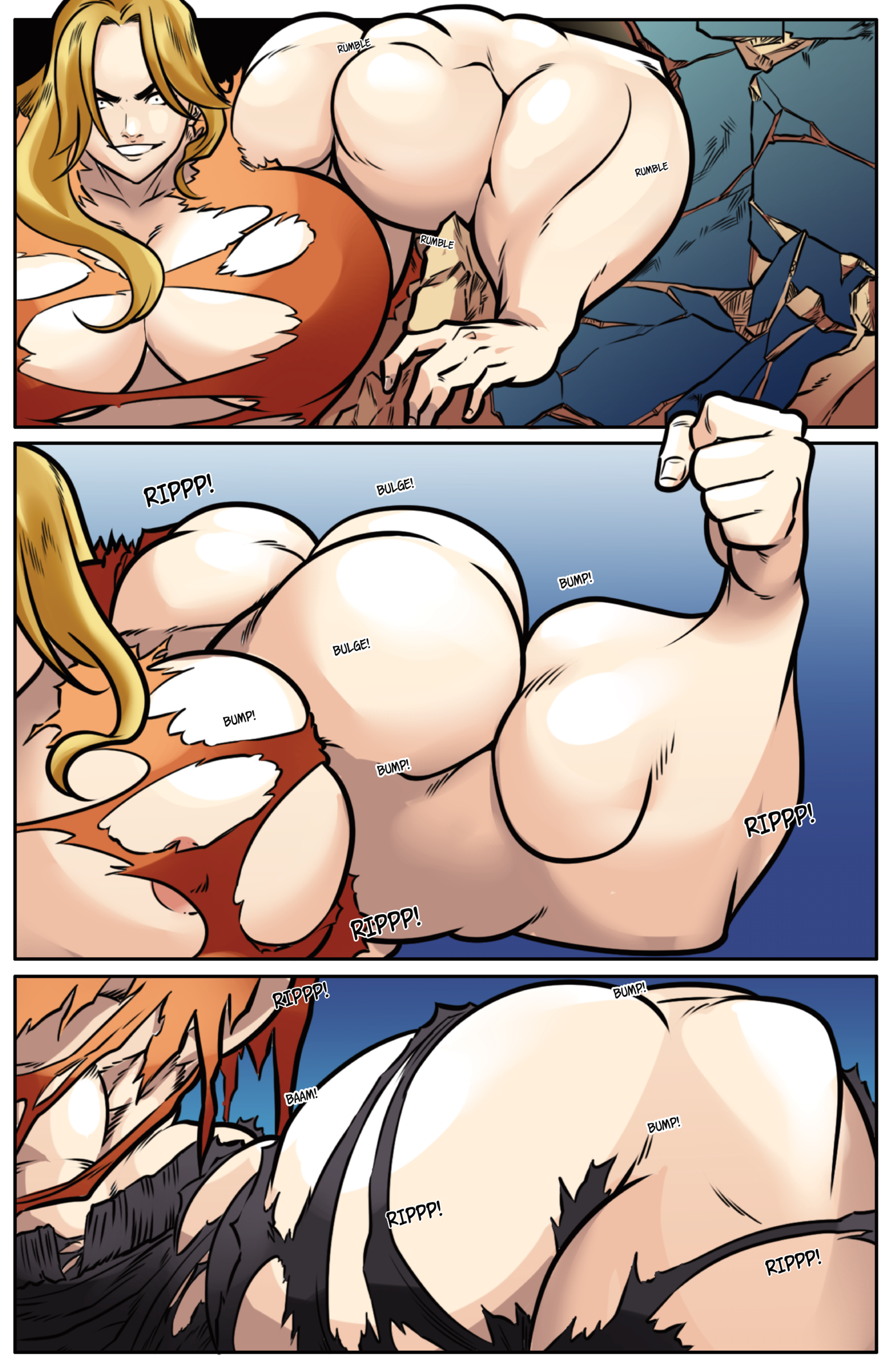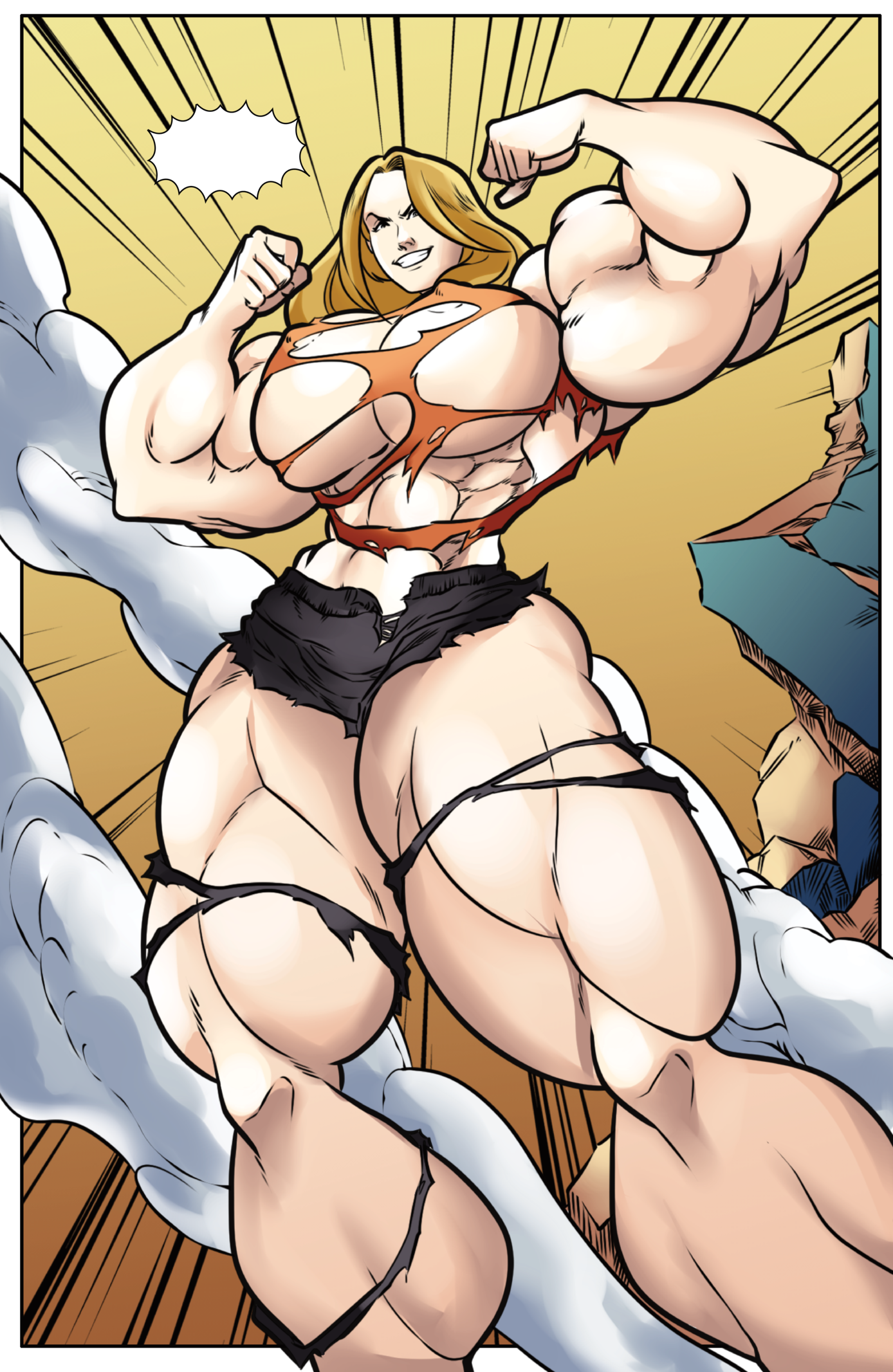 OH FUCK YES!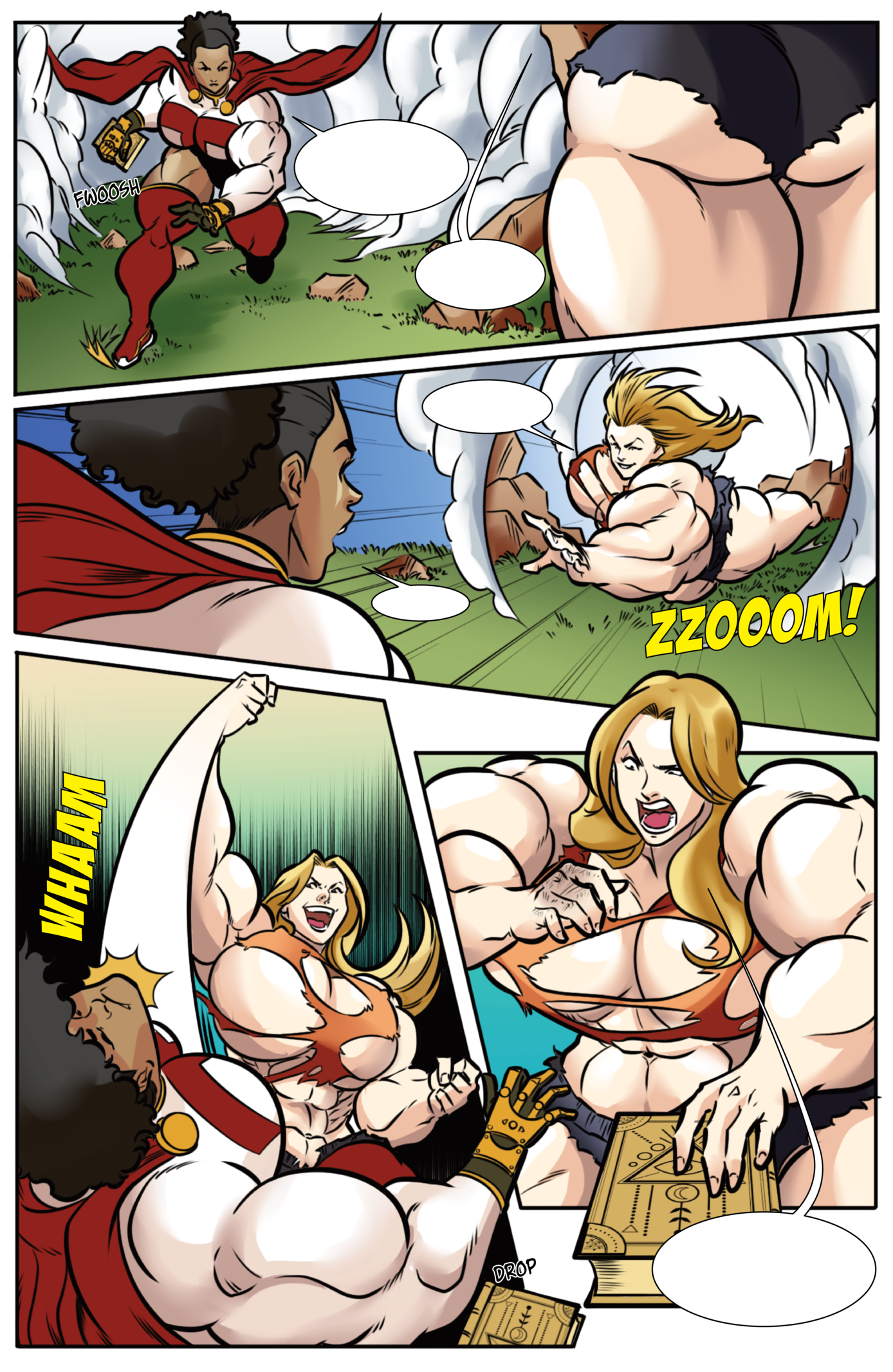 Ready for more… What the fuck!?! You're almost as big as me now!
I feel like I could lift a mountain!
Time for round two bitch!
Wha… ?!?
FUCK! My hand feels like I just punched a tank! I think she's still slightly stronger than me! I need more power!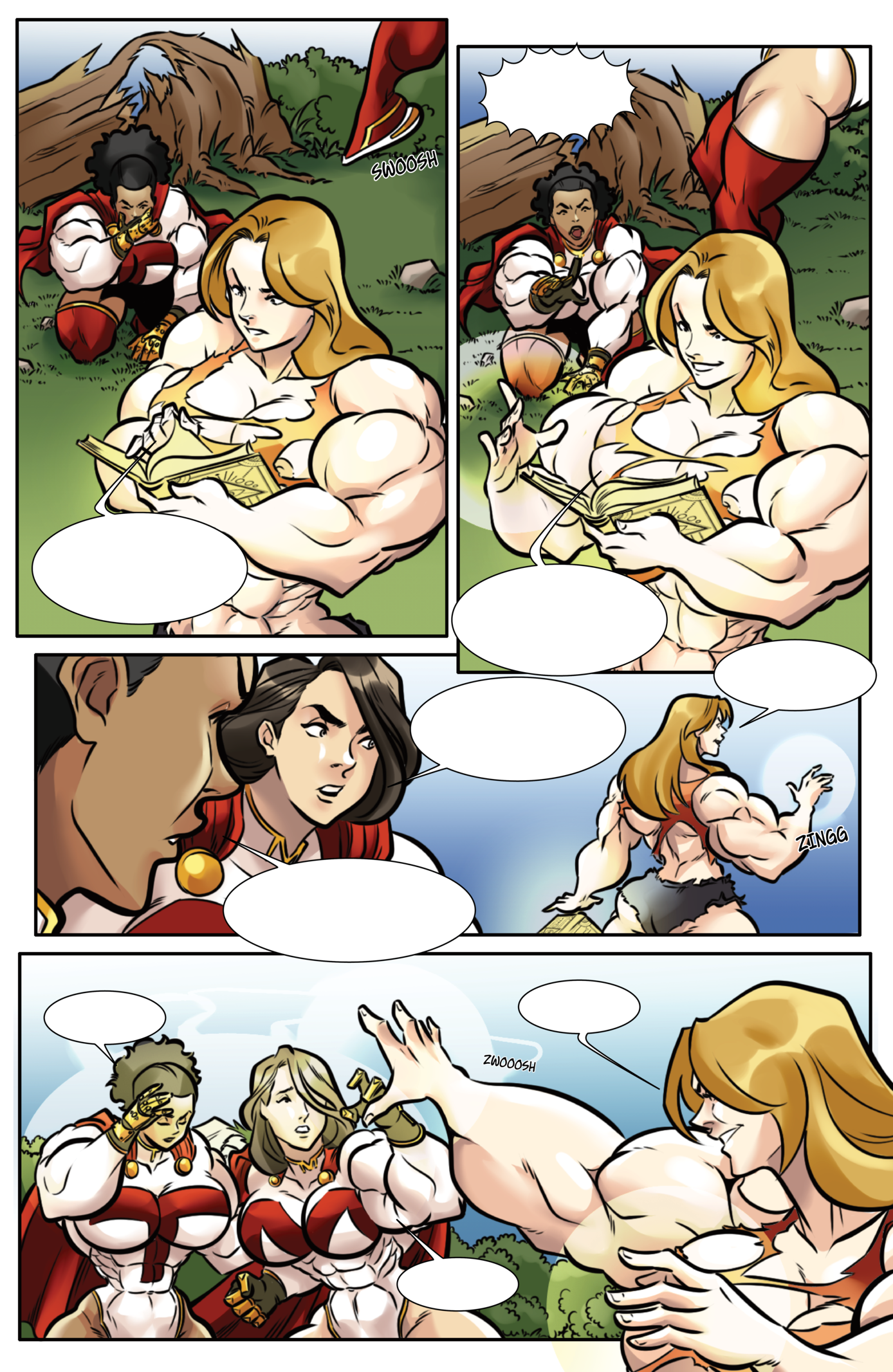 Shit! I don't see any super powers spell! I don't have much time… gotta just pick something else for now!
OH! This one's perfect! Give me the ability to copy and add the powers of other people to my own!
NO, NOT ANOTHER SPELL!
Whoa… my hands feel weird… I wonder if…
Finally I found you! Come on Tiffany you can hold her down while I beat the shit out of her.
Wait, we should be careful… she just read another spell. There's no telling what kind of power she has now!
Mmmmm… it tingles!
Oohhh… I feel dizzy…
Meeee… toooo…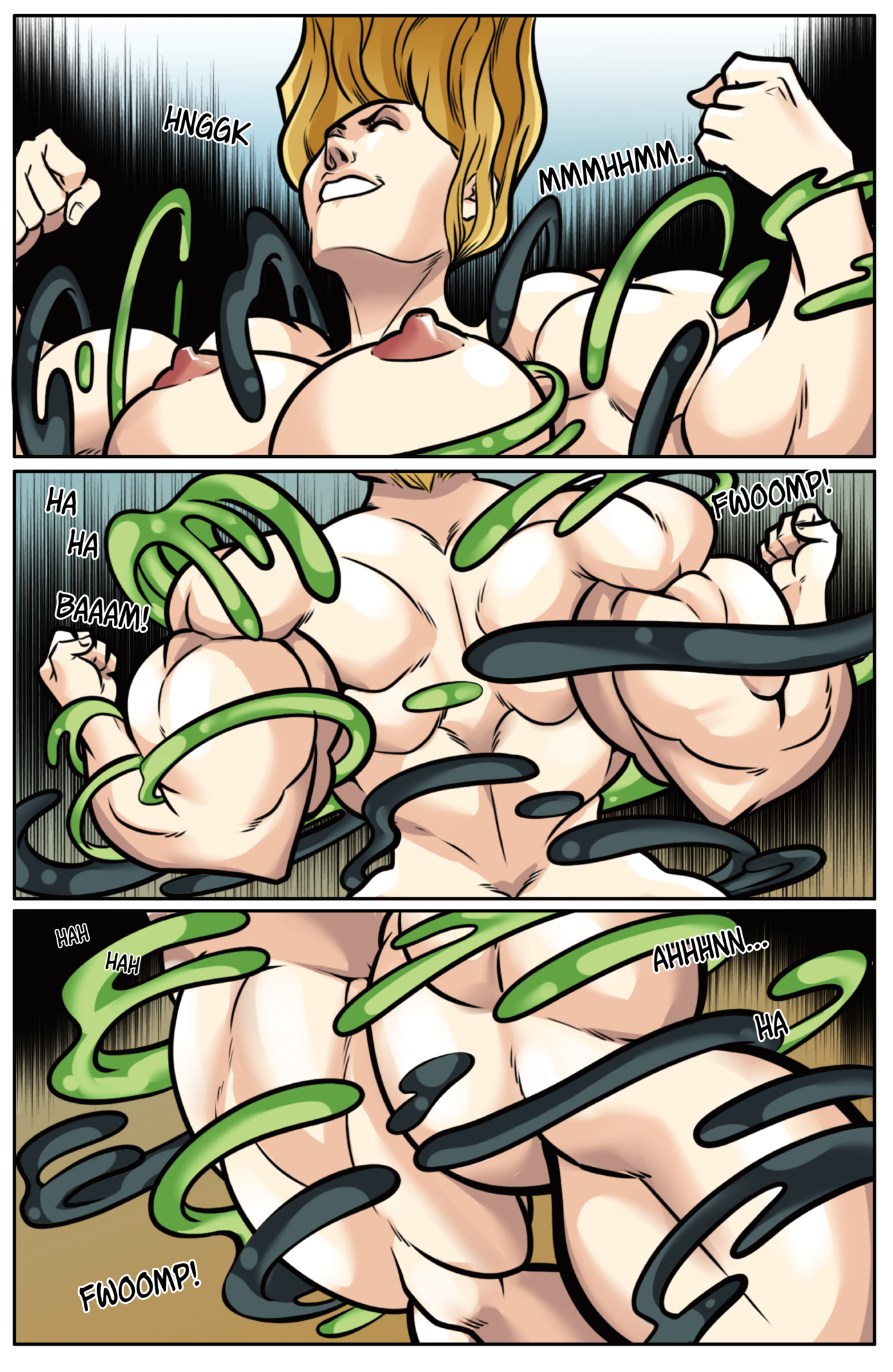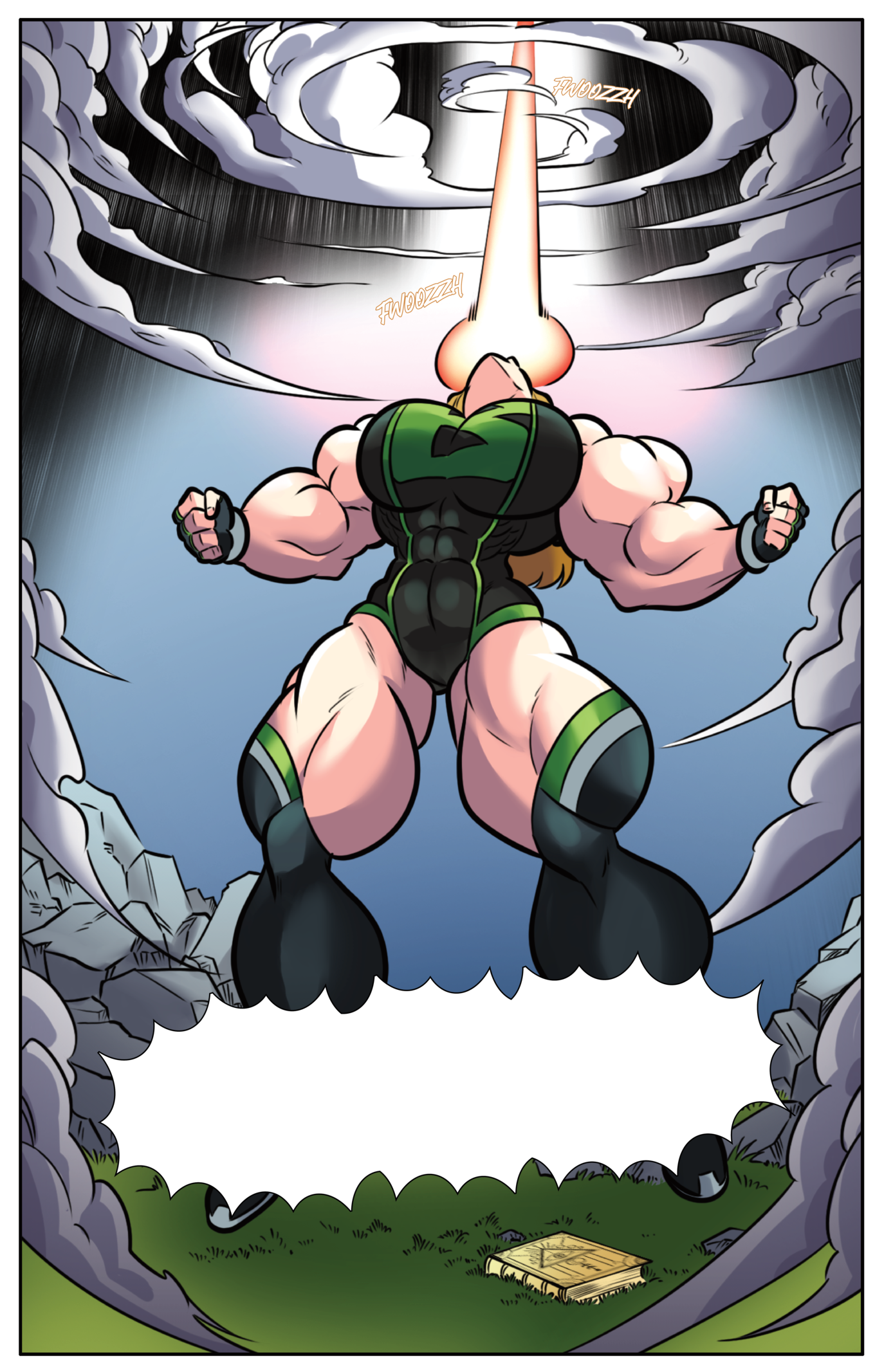 RRRRRRAAAAAAAGGGGHHHHH!!!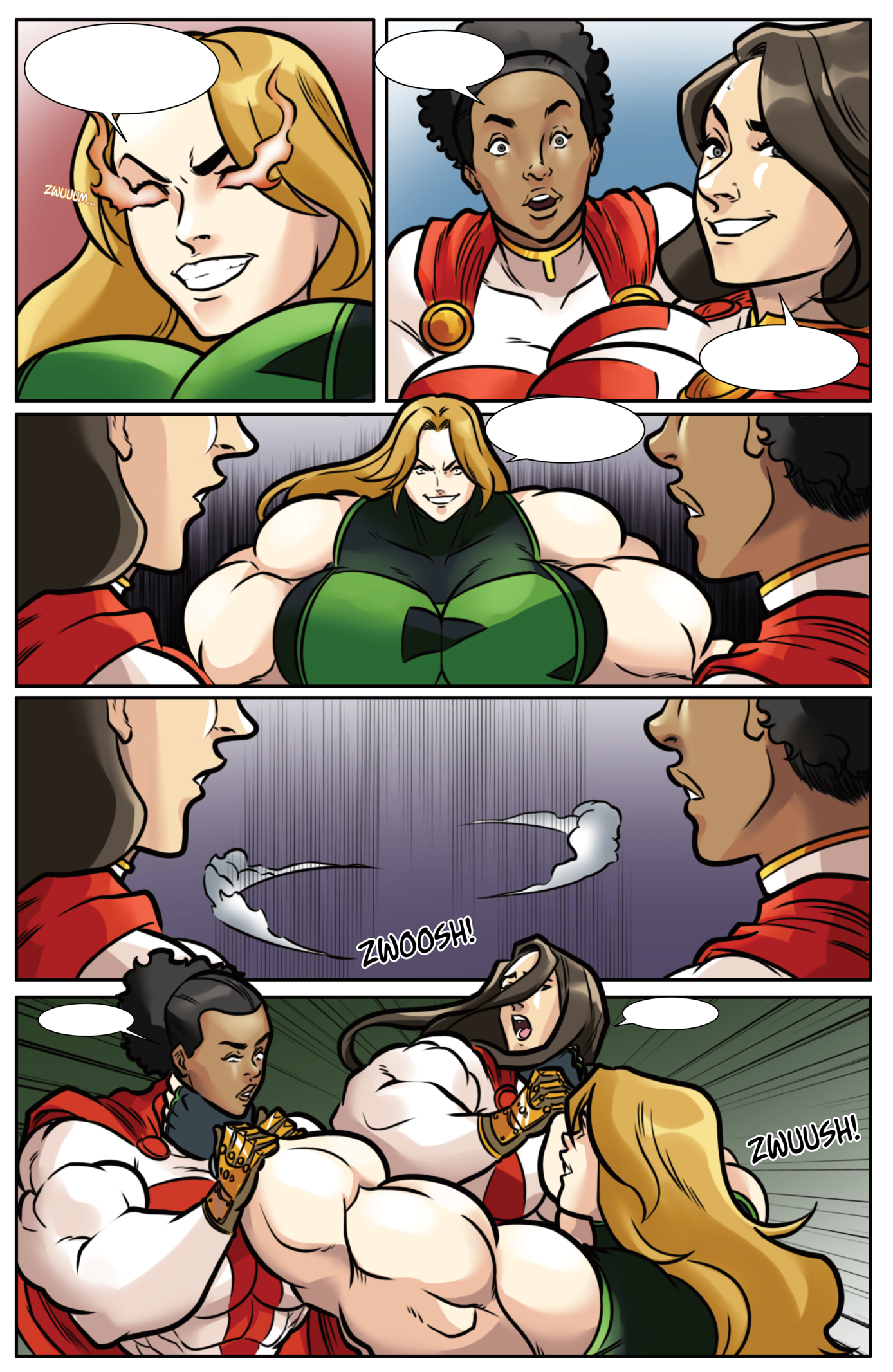 HAHAHA! Now I'm SUPER Linda! The most powerful woman in the universe!
Well that can't be good!
Um… maybe we should just call a truce and…
I'll teach you puny bitches to mess with me!
Gucckkk!
Aacckkk!
Didn't you say something about kicking my ass earlier Tiffany?
Well? SPEAK UP! I can't hear you with my fist in your face!
Where the fuck do you think you're going!?!
AAAAAAAAAAAGGGGGGGGHHHHHHHHH!!!
HAHA! Now that's what I call a smoking hot ass!
Now for some real hands on fun!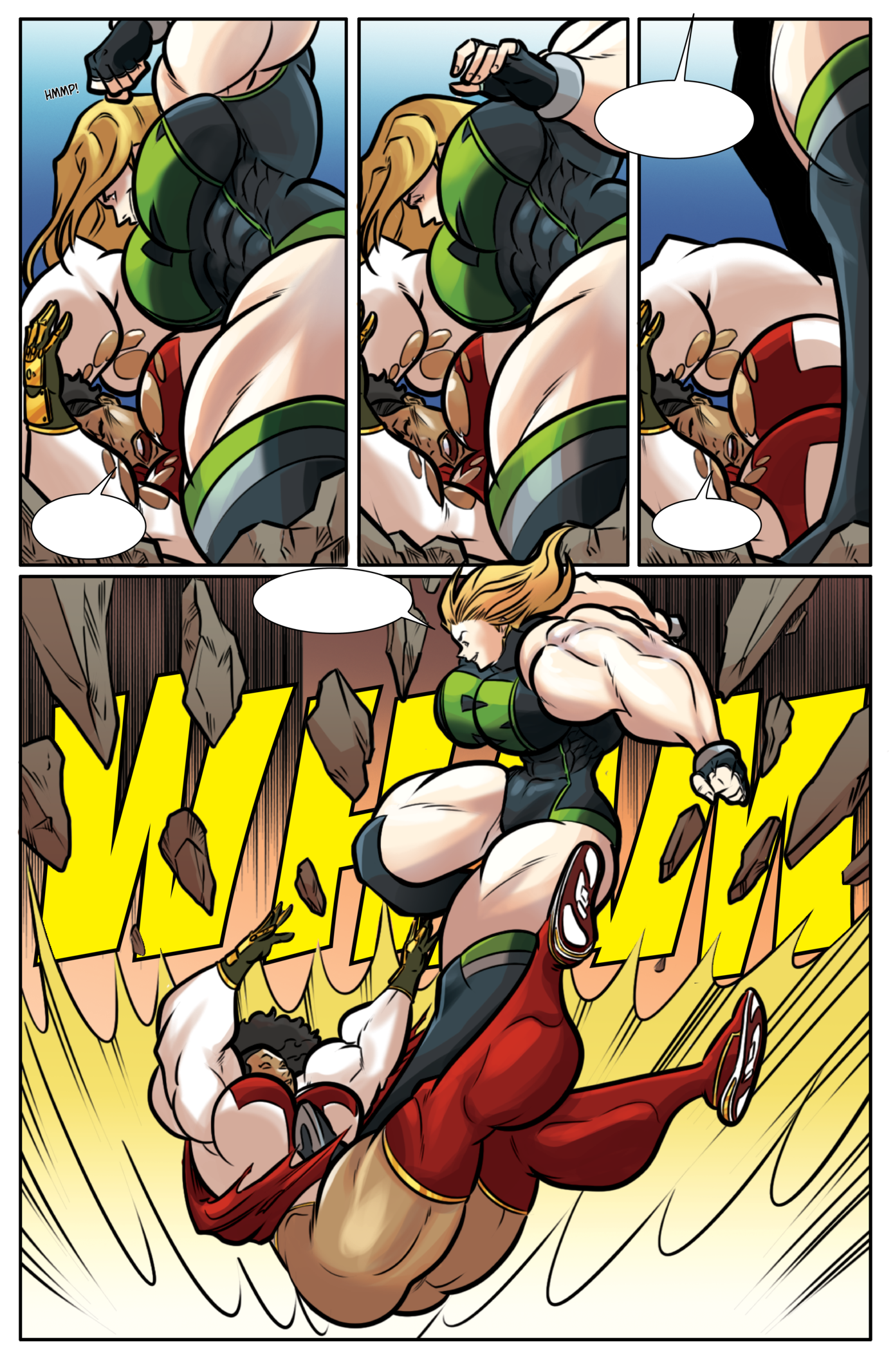 Pl…ease… nooo… mu… more…
I suppose I can be merciful… since we're friends.
Thaa…nkk… yuu…
I'll just come back to you later!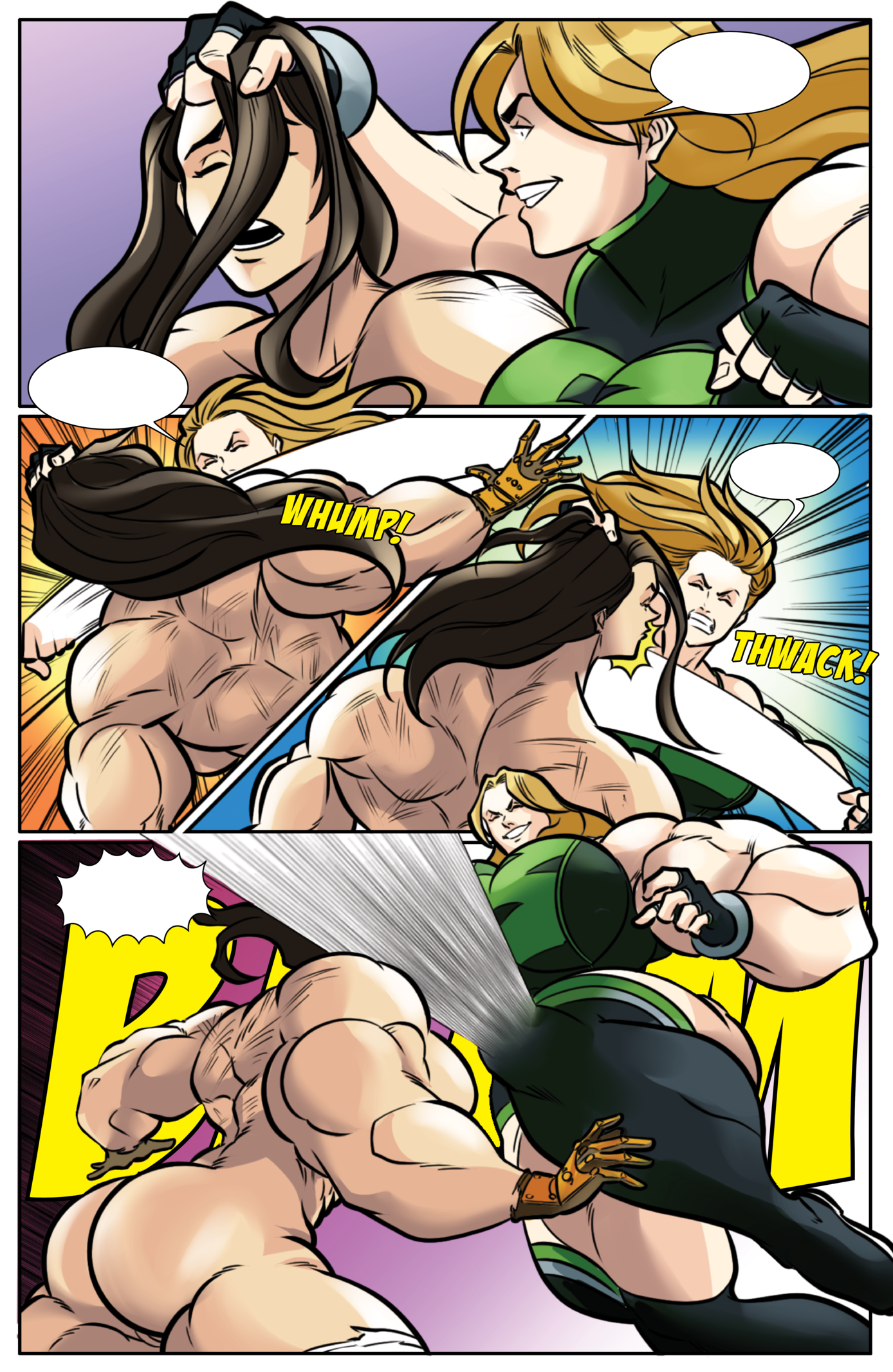 Oh! I haven't forgotten about you bitch!
I know you two were always secretly jealous of me!
Jealous of my body!
JEALOUS OF MY STRENGTH!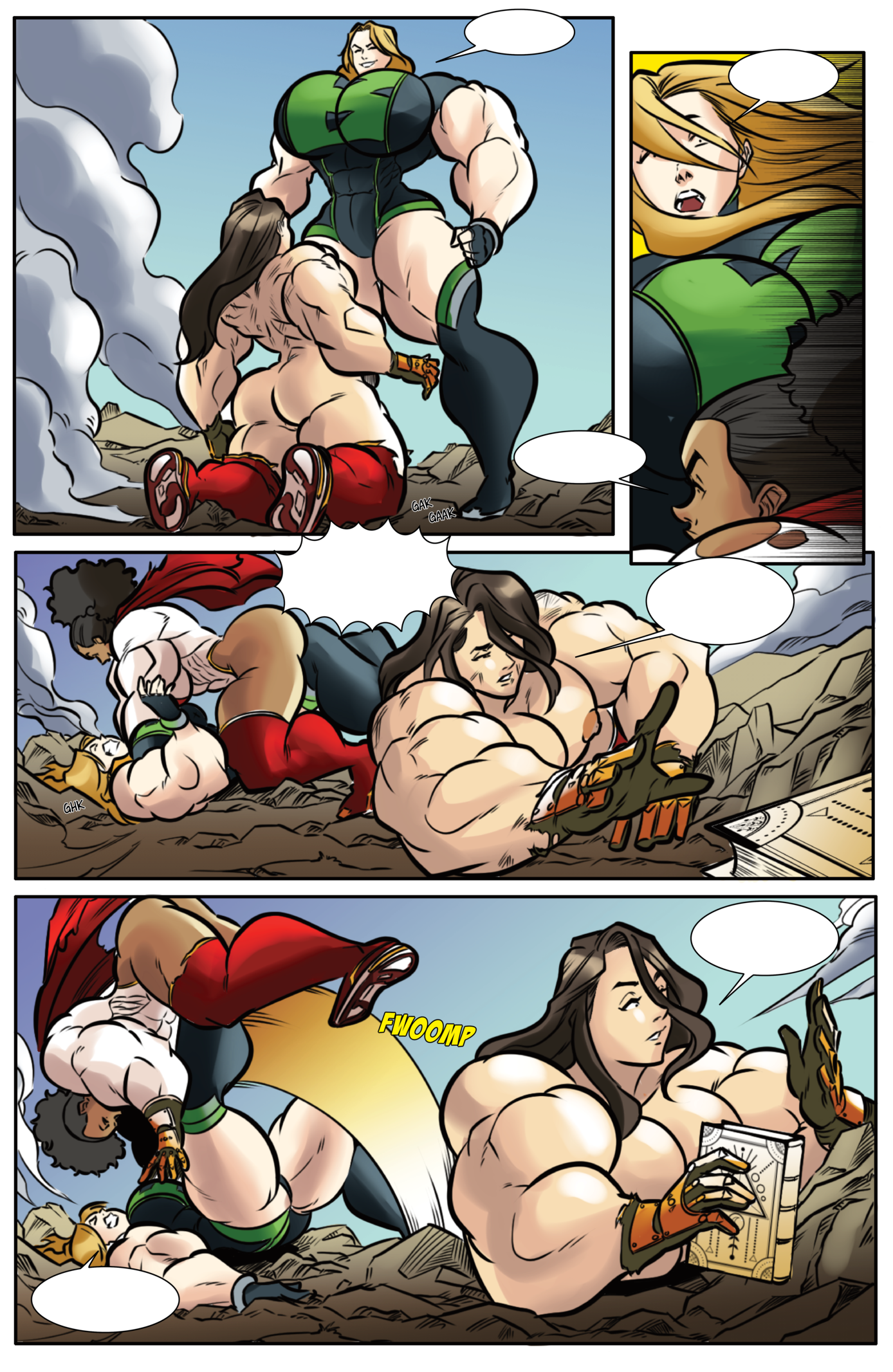 Well now…
WHAAA… UMMPPHH!!
RRRRRRRHHHHHH!!!
BET YOU DIDN'T KNOW I HAVE SUPER HEALING DID YOU BITCH!?!
Hurts… so much… need… more power… need… book…
Well then so do I and I'm still STRONGER!!!
Oohh… starting to feel… better already…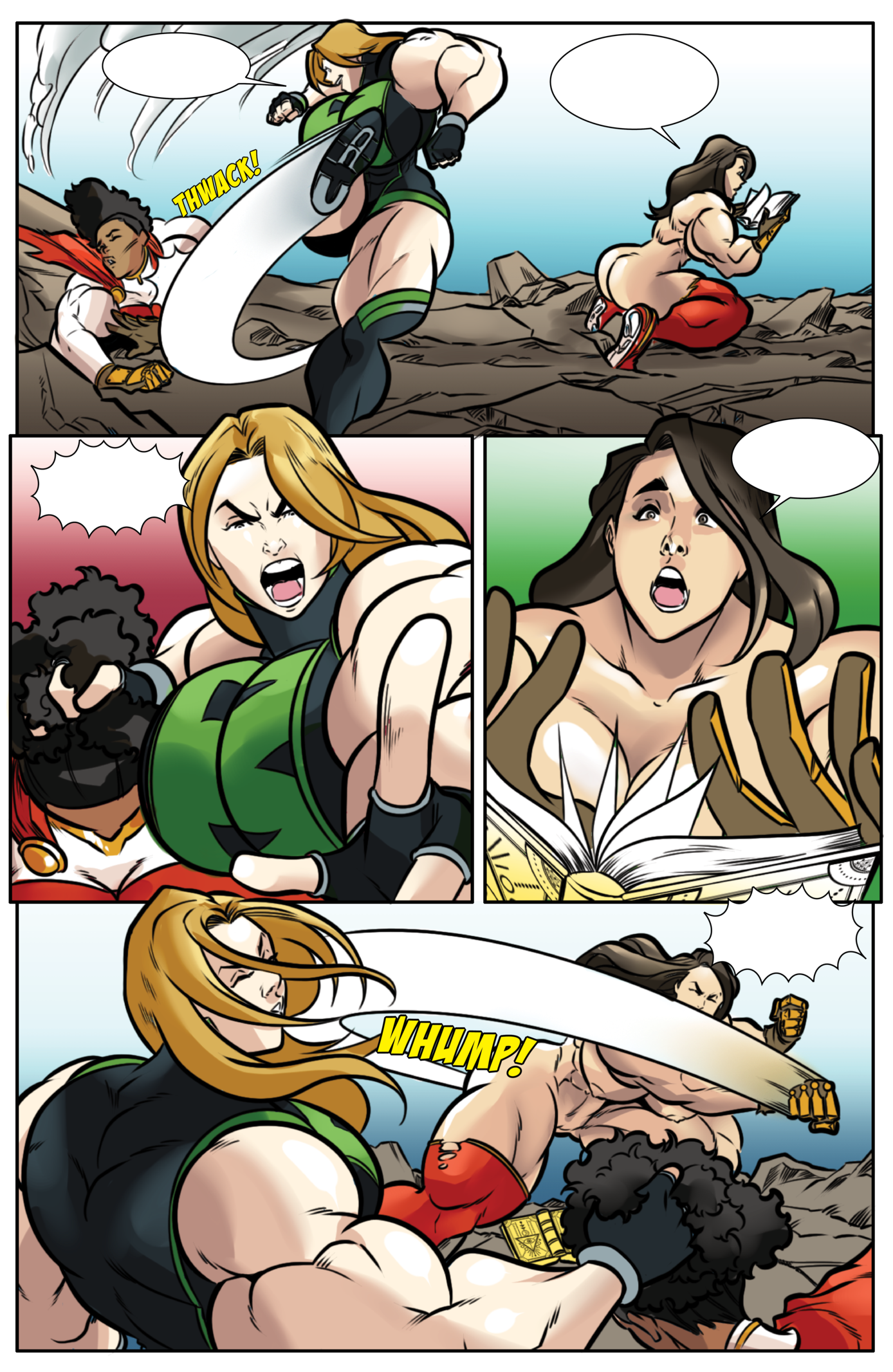 I'm also a better fighter!
Has to be some spell in here that… FUCK! THERE'S NOTHING NEW!
GET YOUR FUCKING HANDS OFF MY BOOK!
OH! Of course! Anything you say Linda I just…
WANTED TO DO THIS FOR YEARS!!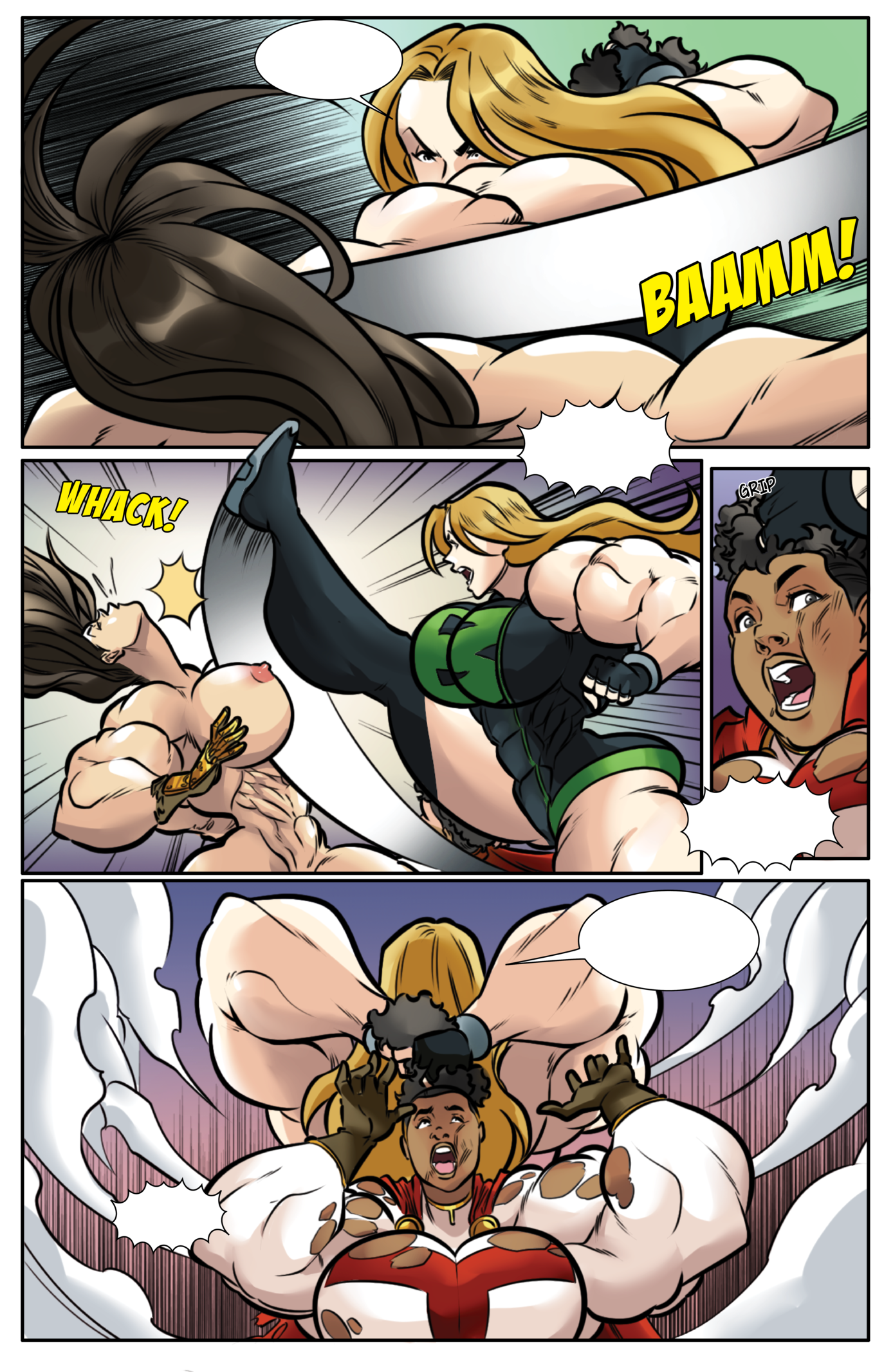 A sucker punch huh? You want to fight dirty!?!
FIGHTING DIRTY IS MY SPECIALTY!!!
LET GO OF MY… !!!
Wha…?!? AAGGHHH!! MY HAIR!
You both tried to use the magic book to become better than me…
To become bigger… STRONGER!!
But you're both still nothing compared to me. You're so pathetic I could kill you just by…
Flexing my biceps! HAHAHA! Let's see your super healing fix broken necks!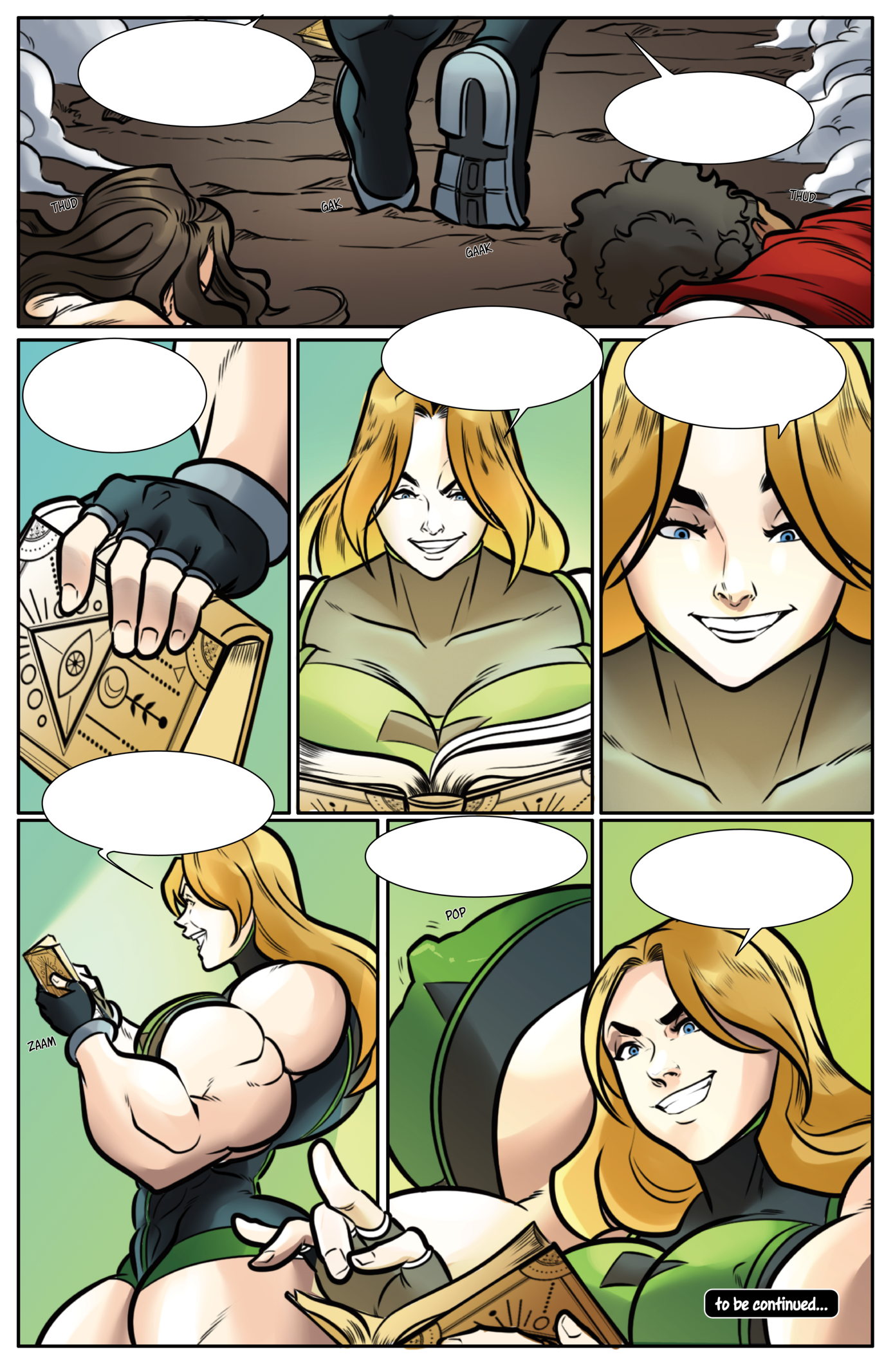 Mmmm… I just killed my two closest friends… I can't wait to see what kind of spells I can read now!
I wonder what happened to the spell I put on those two to obey me anyway…
Wha… the voice is back… and I can hear it clearly now! It's answering my question…
Spells cast on others wear off over time! The more people it affects… the quicker it wears off.
YES! I can read almost all the spells now! OH MY… this spell… and the one right underneath it… NO WAY!
Got to be sure to cast these in the right order… I don't think the second one is going to last long.
FUCK! If this works.. OH! My nipples are hard just thinking about it!
Let me gain power through worship! MAKE EVERY PERSON ON EARTH WORSHIP ME!