The last issue of The Goddess Lucy series is finally available to read for FREE!

Years ago a talented artist Femfortefan started a comic for the talented writer Gribble; but it was left incomplete. Today that ends, with the release of the final chapter of The Goddess Lucy – Divine Triumph – for all readers! And you can be sure there's plenty of female muscle growth and action! This is the final chapter!

Lucy now rules unopposed, but a gargantuan new challenger approaches in the form of the now gigantic and ultra-strong Doctor Williams! It's the final battle of the goddesses to determine who will reign supreme!

And if you need a refresher on the previous chapter, it's available to read for free right here!

Written by Gribble, artwork by Boogie.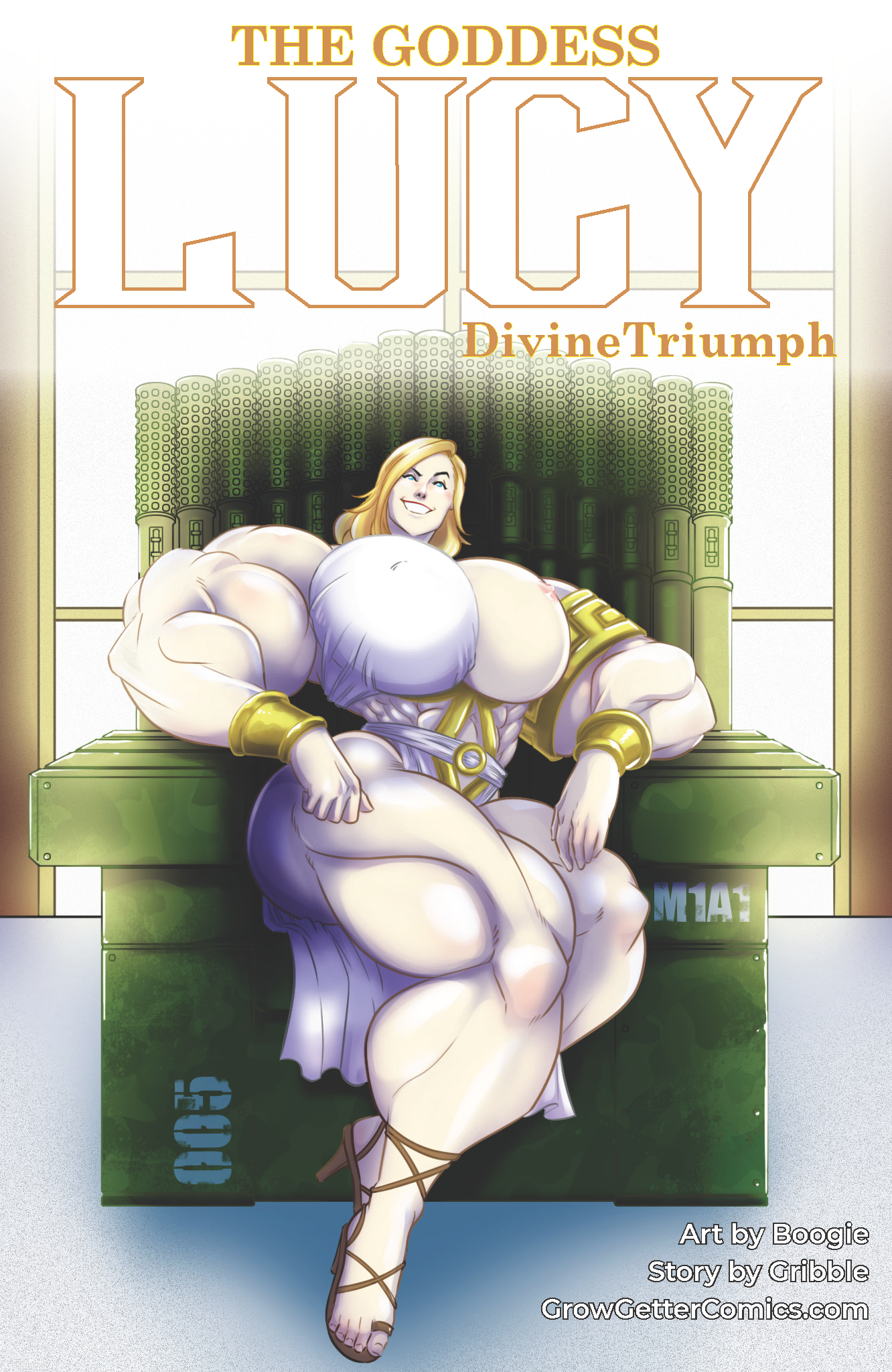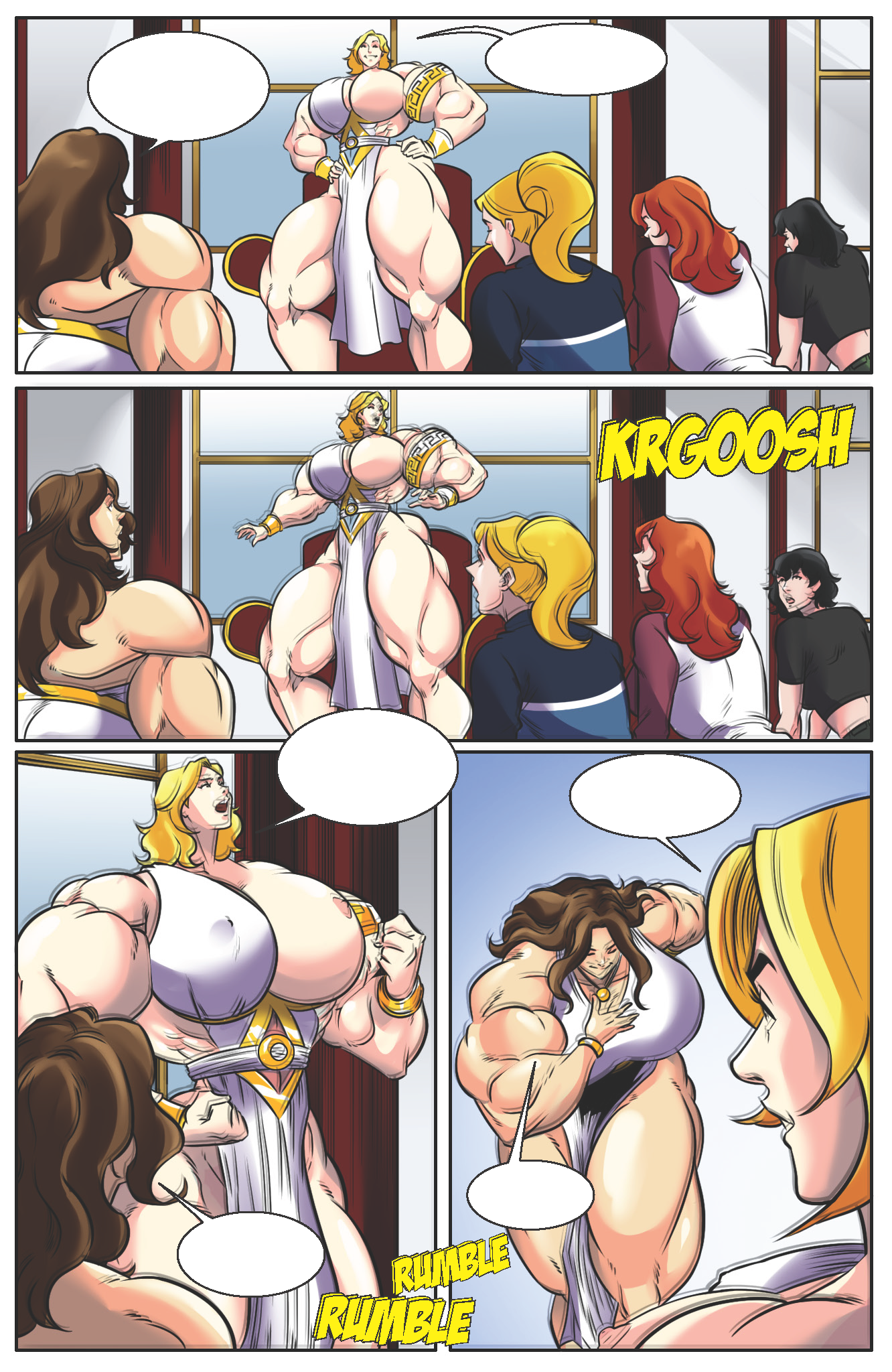 Goddess, i bring more worshippers who wish to be blessed by your divine touch.
Excellent. All who worship me shall receive my sacred…
Fuck! I was just getting into character! If that's the army attacking again I'm going to…
Please goddess, allow me to destroy them for you.
Fine. Whatever. But save some for our new volunteers here.
As you command Goddess!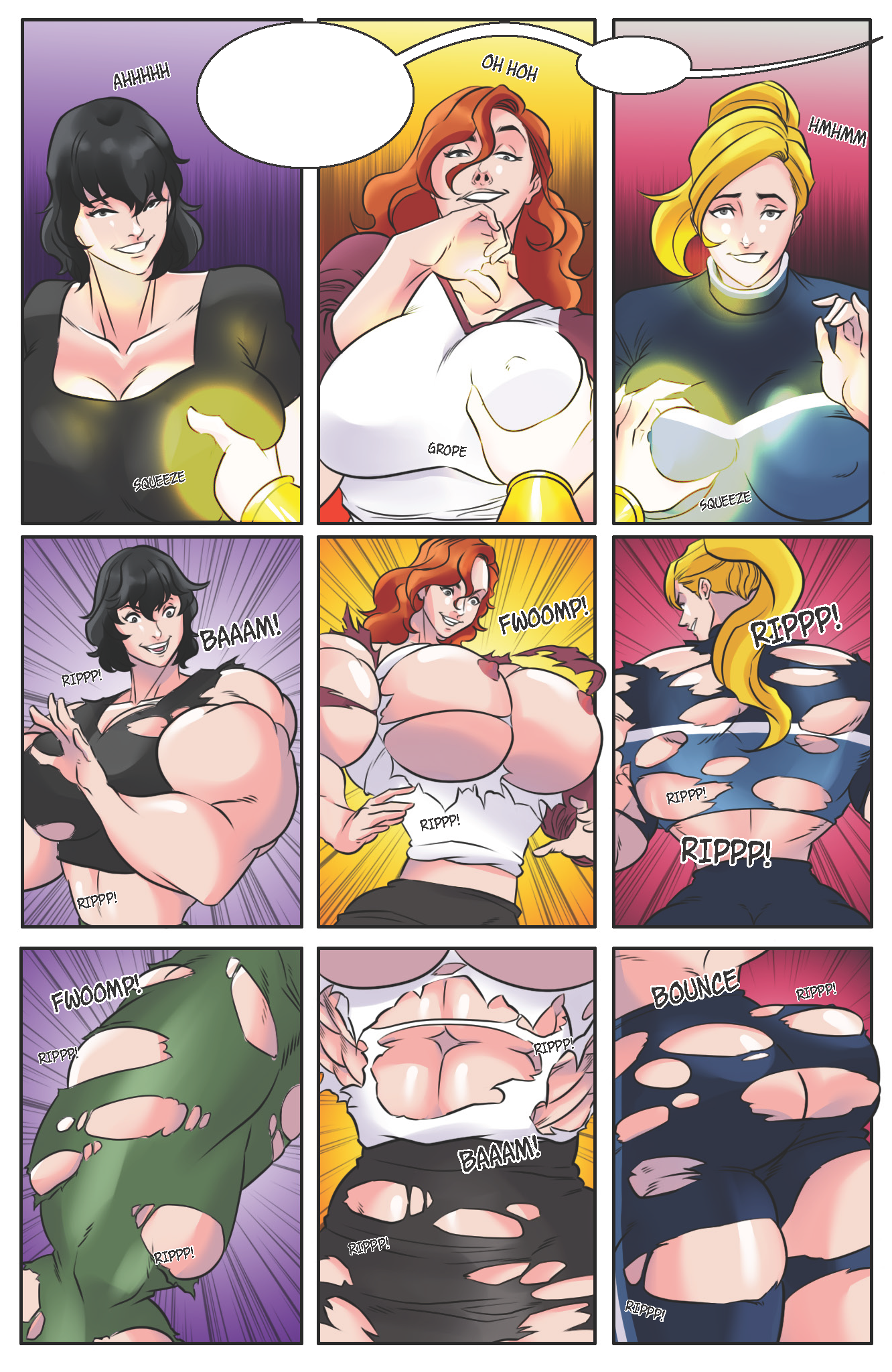 I'm going to skip the ceremonial crap, I was getting bored with that anyway, and just get right to turning you into my super slaves.
There. That should do it.
That never gets old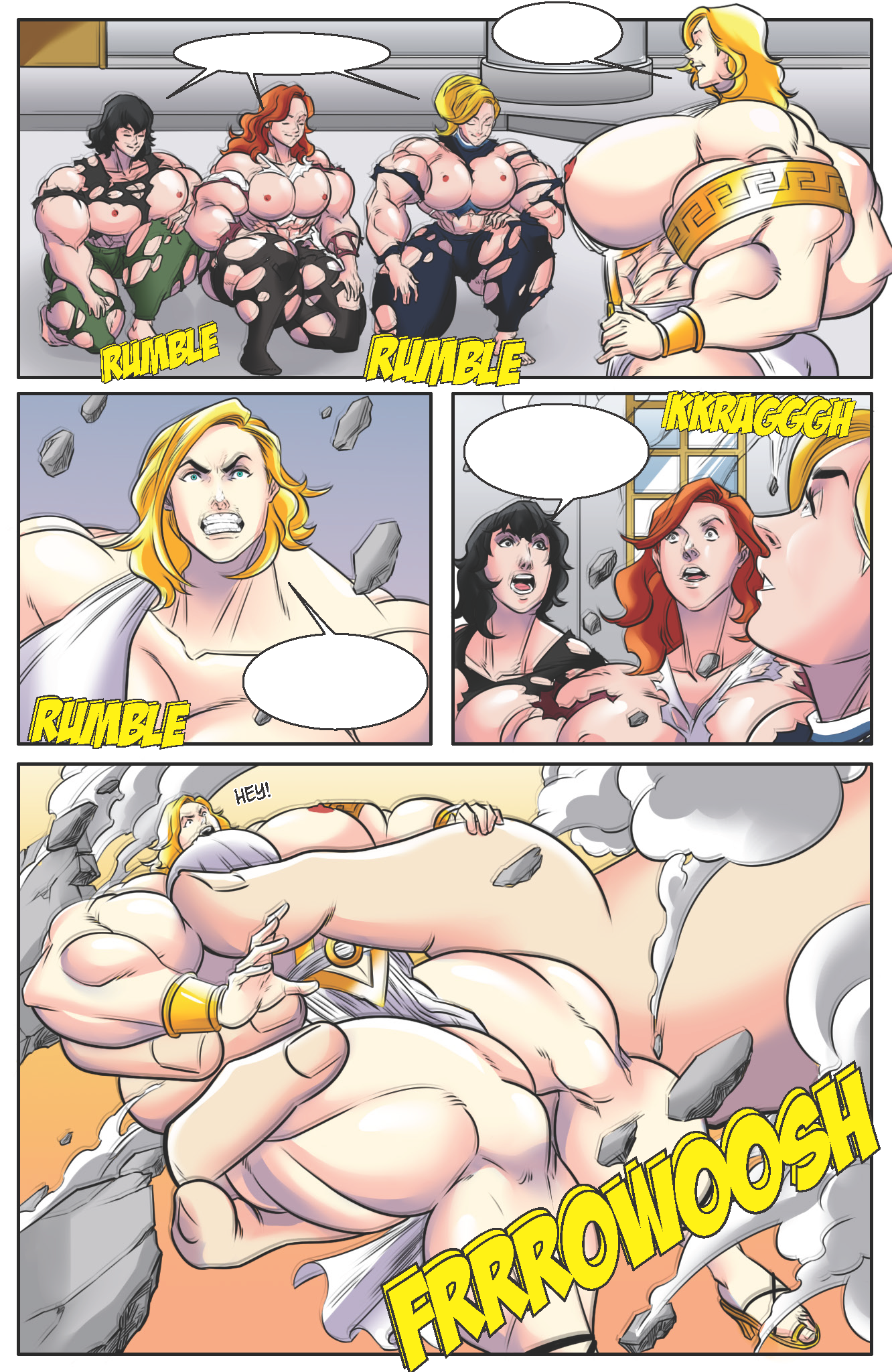 THANK YOU GODDESS!
That never gets old either.
FUCK! One thing that is getting old is the fucking ground shaking!
What's going on out… HOLY SHIT! IS THAT A… !?!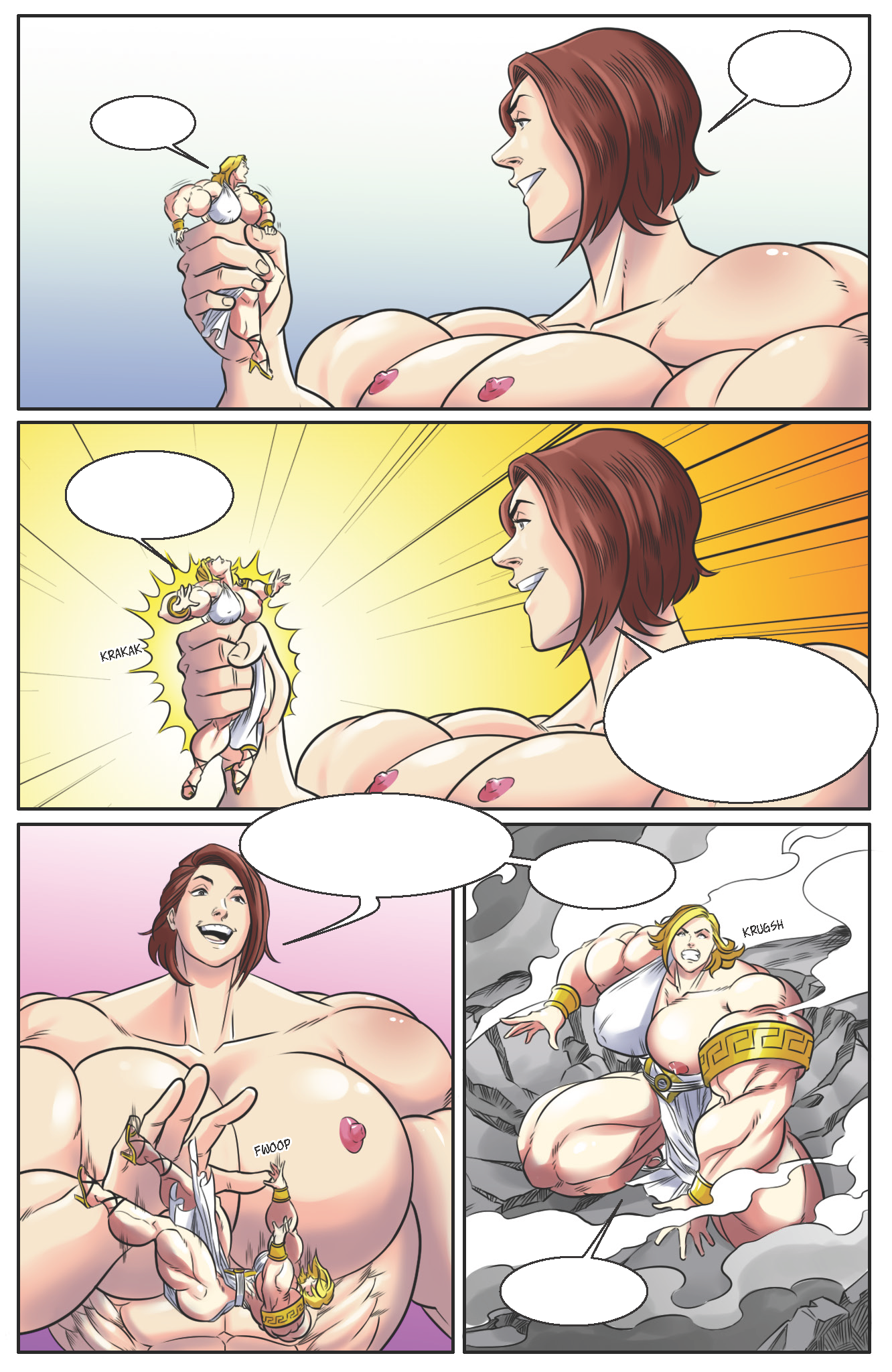 Let me… ugghhh… GO!
So… this is a goddess… pathetic!
Who… are you? Arrghhh! How did you get so… eeccckk…
BE SILENT OR I'LL CRUSH YOU RIGHT NOW! All you need to know is that I am a REAL GODDESS! Not some pretender like you. Ha! To think I almost feared you… that I came here just to destroy you.
But now that I see you… how small and insignificant you are… I might just let you live to worship me! But then again…
I don't need the worship of a tiny bug!
TINY?!? I'LL SHOW YOU TI…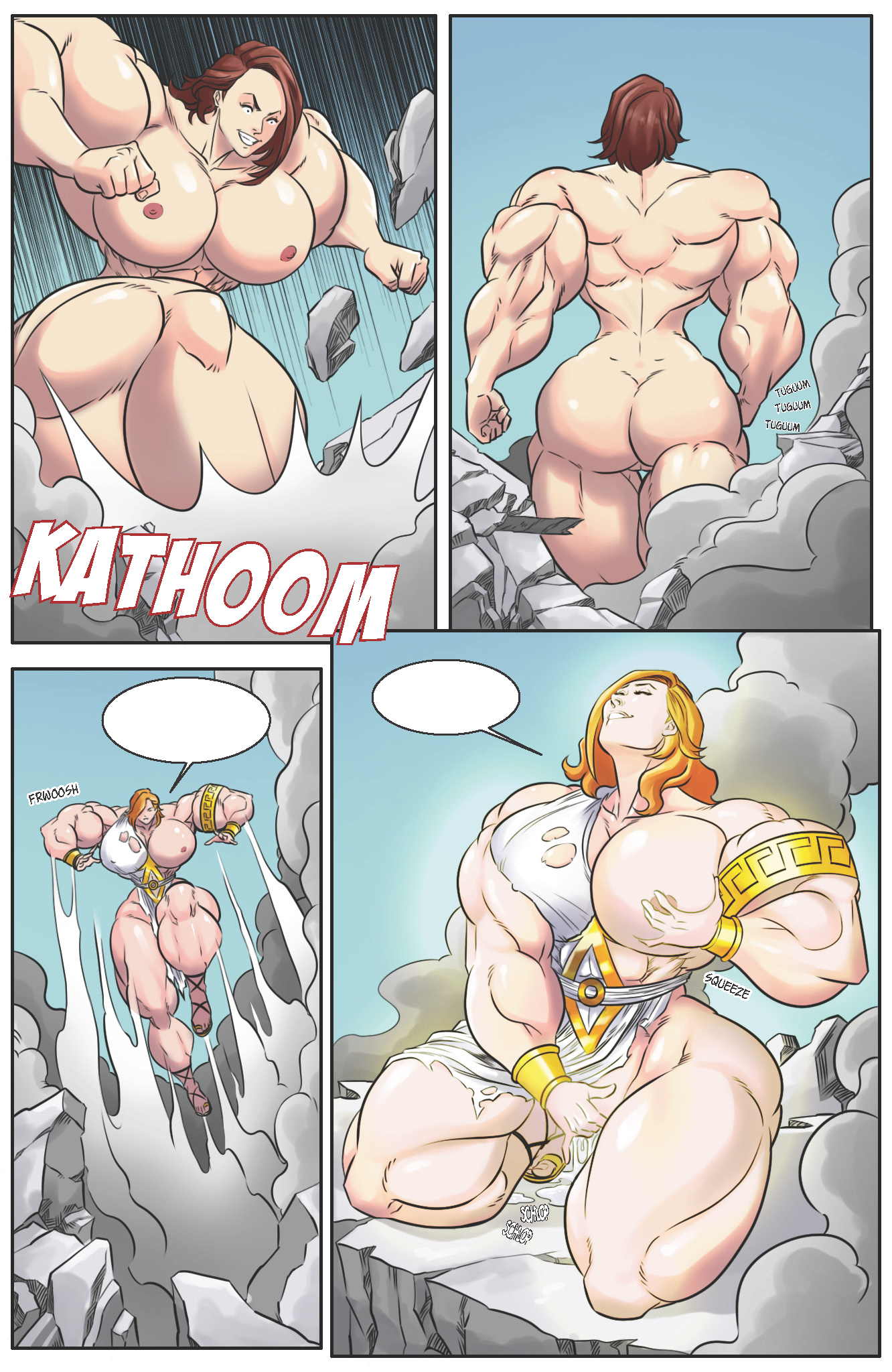 THAT FUCKING DOES IT! SHE THINKS SHE'S BIG!?!
I'LL SHOW HER FUCKING BIG!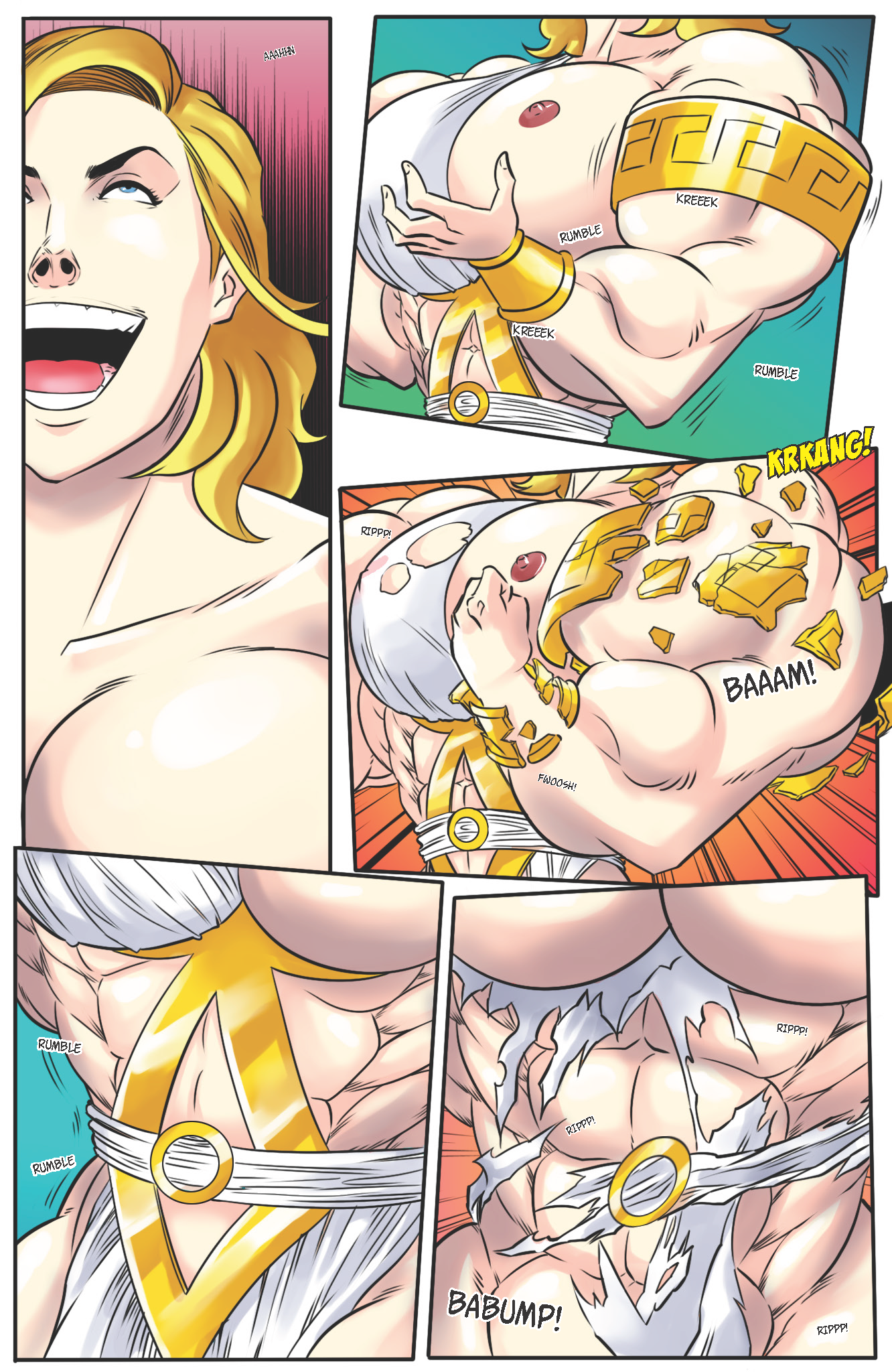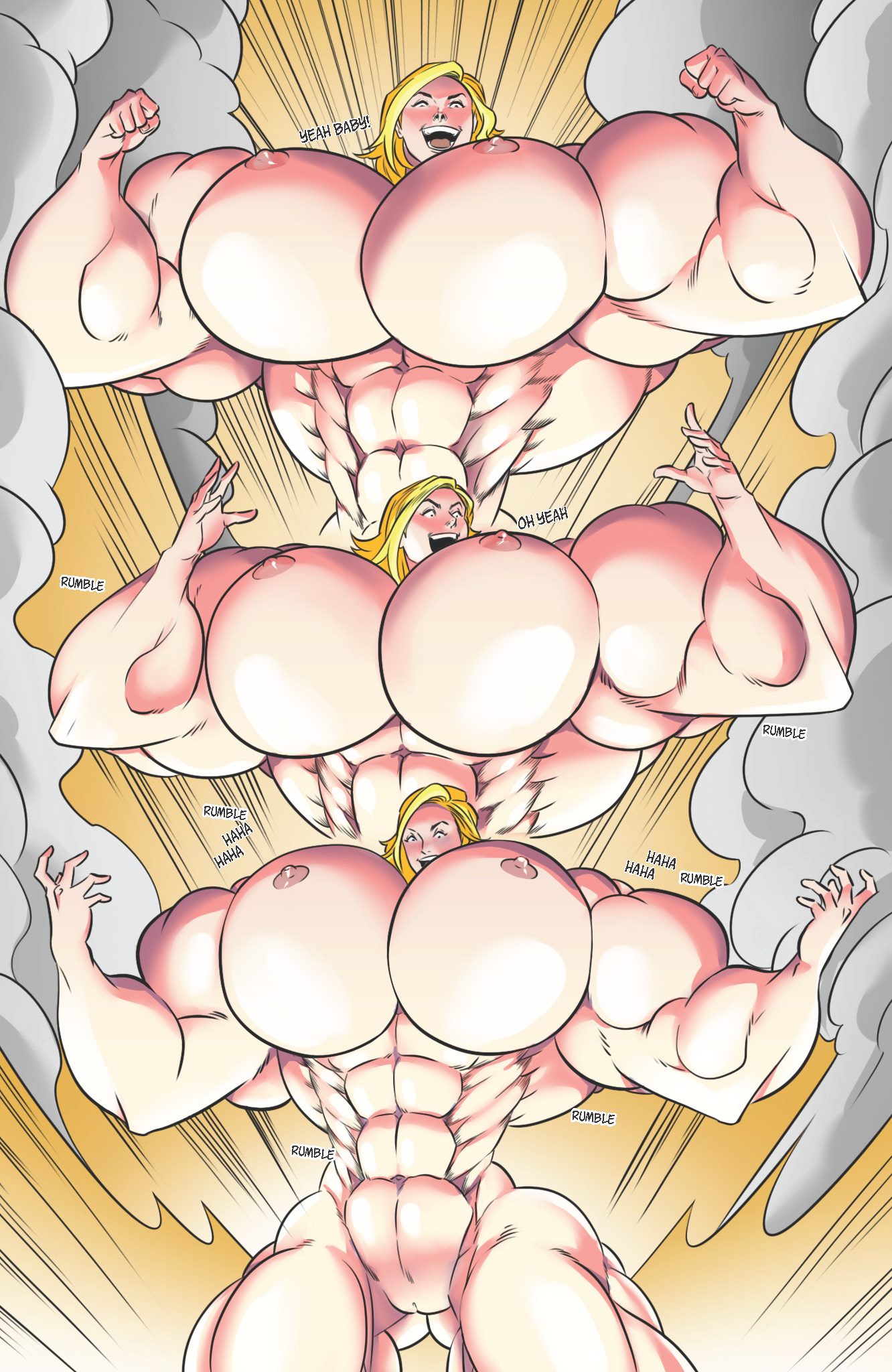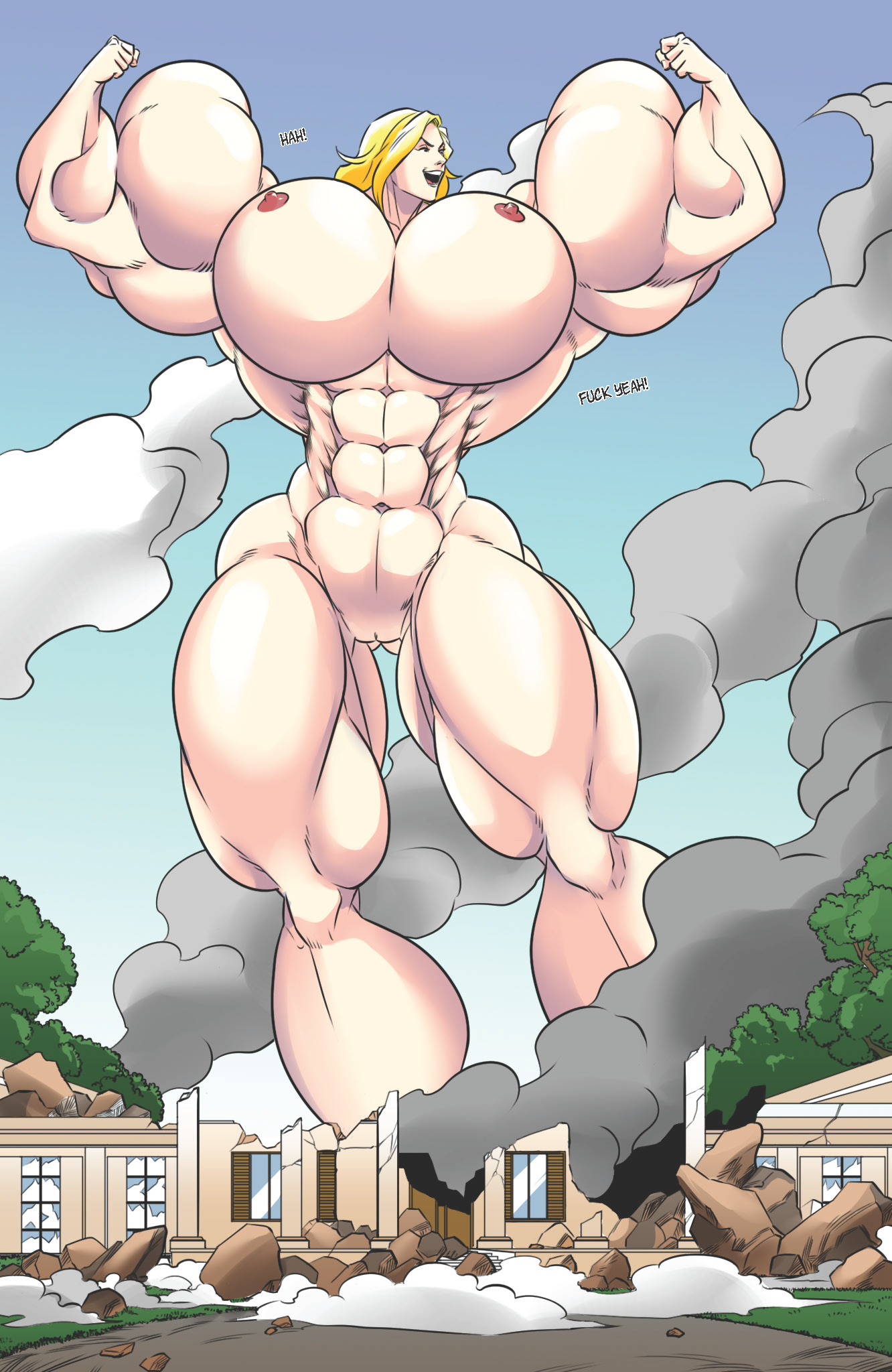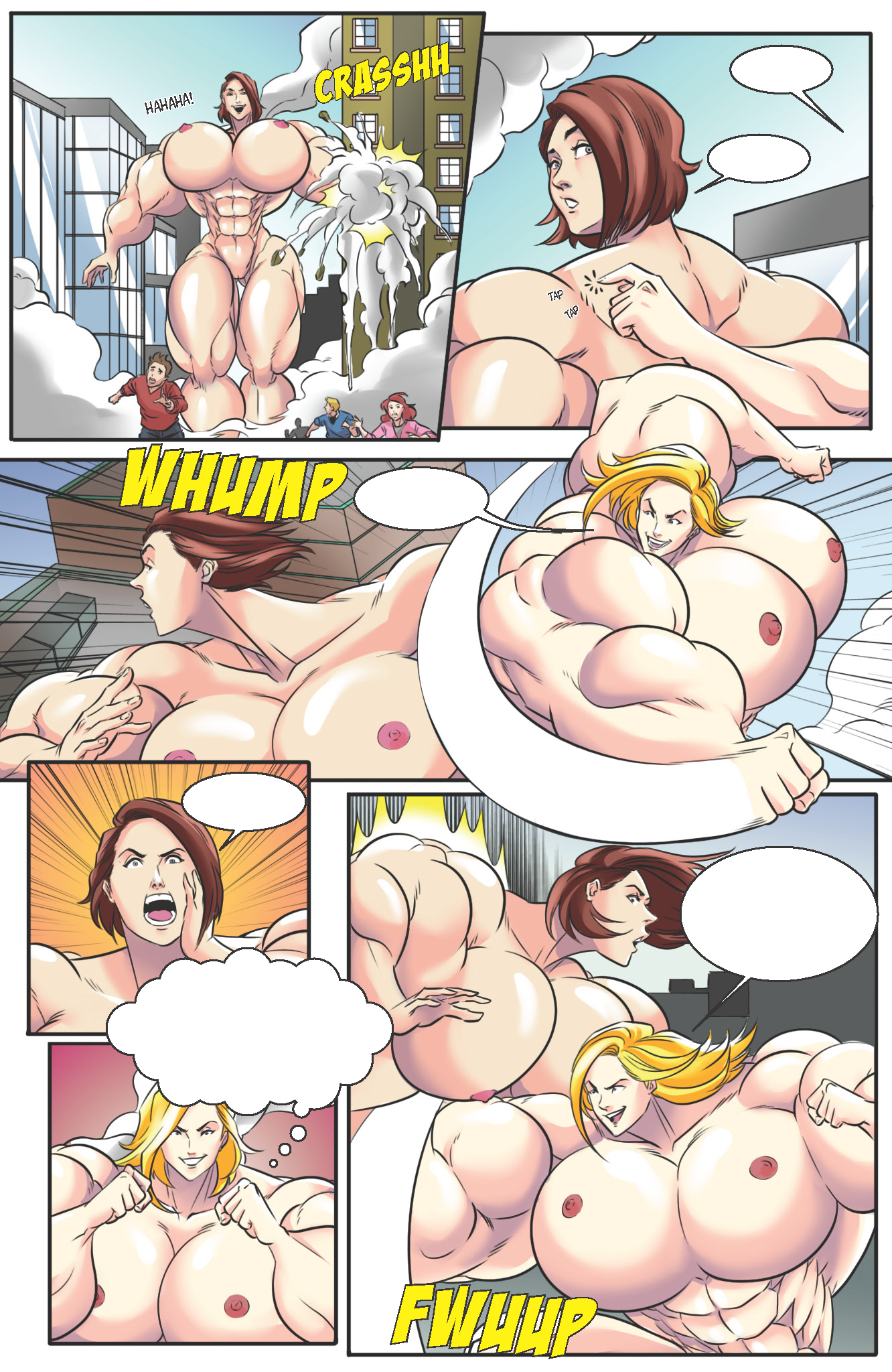 HEY! BITCH!
Whaa…?!?
That's for calling me tiny!
HOW?!? How did you…
Looks like she doesn't know about the glowing hand thing! Too bad for her! Still it must have taken a lot of that toxic waste to get so huge… I wonder where she got it…
What's the matter? Not quite the goddess you thought you were?!? Well now you're up against the real thing!
What the fuck! You're not even hurt!
HAHAHA! You're punches are just catching me off guard! They don't even tickle!
Now it's my turn bitch!
You see! I'm the real goddess! I AM UNSTOPPABLE!
I don't think so!
SHIT! My punches aren't even hurting her! Of course hers didn't hurt me either but still if I can't beat her… what the fuck am I going to do with her?!?
Wait a minute… I just have to get even bigger!
First I'm going to need a little privacy. Don't want her to see how to get bigger too.
There. That should give me enough time.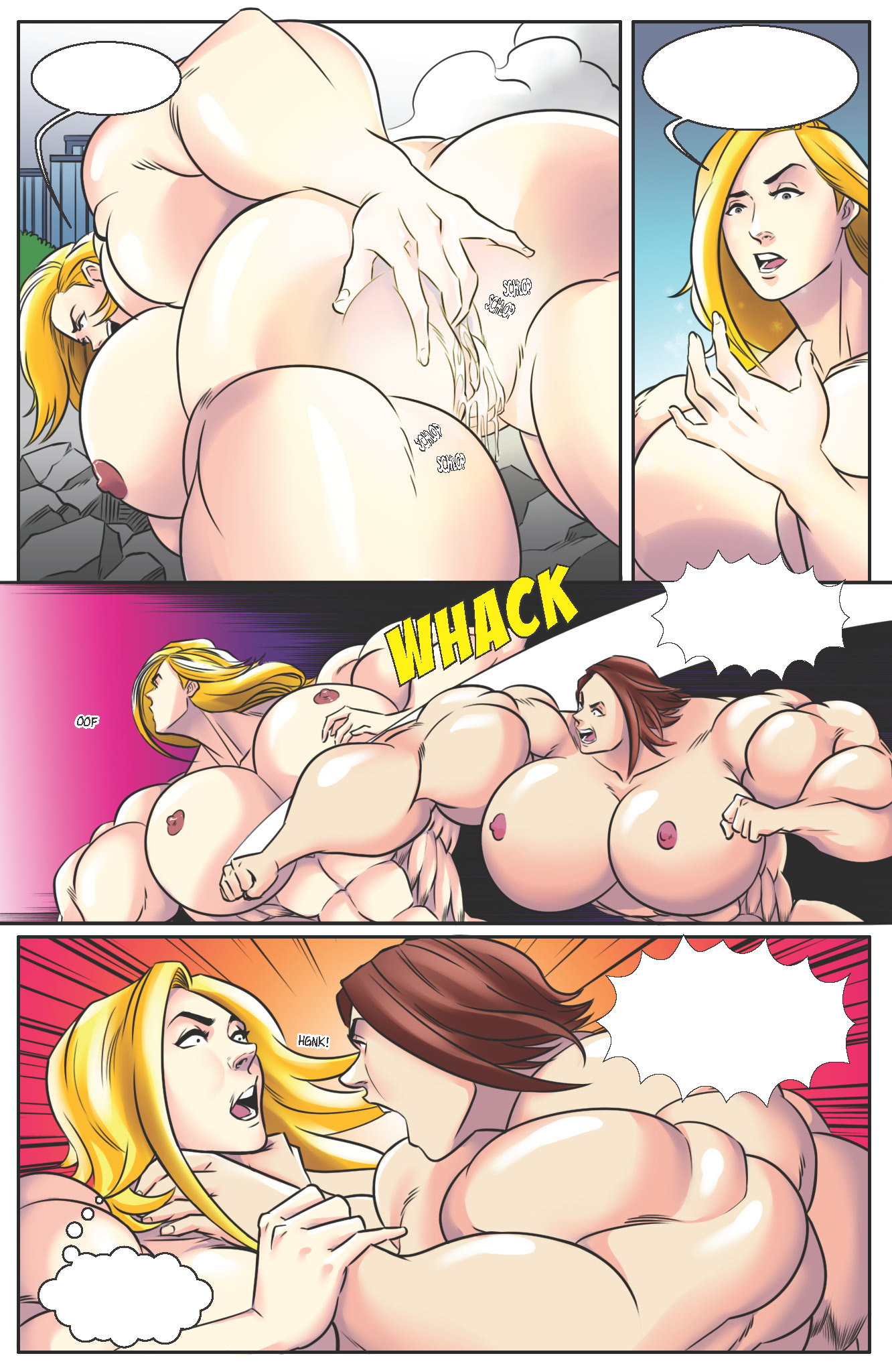 This time I'm not going to stop until I…
What the… it didn't work. Maybe I've reached some kind of size limit or something..
YOU BITCH! NO ONE TOSSES ME LIKE A PIECE OF GARBAGE!
I'M A GODDESS! YOU'RE NOTHING TO ME! I'M GOING TO KILL YOU AND RULE THE WORLD! ME! NOT YOU! ME! ME! ME!
HOLY SHIT! I THINK SHE'S SNAPPED!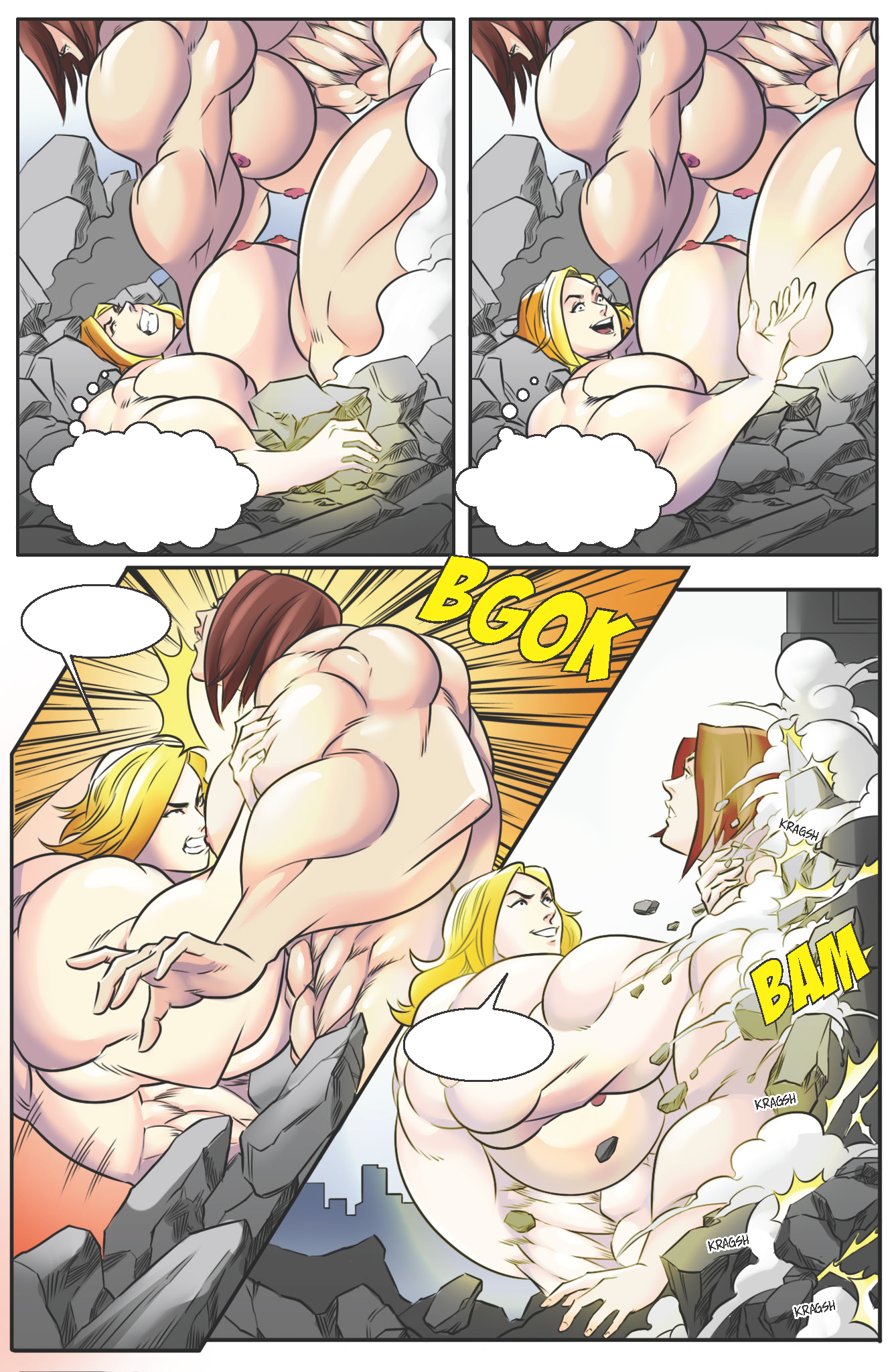 If only I could grow more… get bigger and stronger than her… or at least make her smaller and weaker than…
What the… my hands are glowing again but why would they be… Wait a minute maybe I can…
Back off a second you crazy bitch!
Let's see If I can shrink you down a bit!
HOLY SHIT! THAT FELT… INCREDIBLE! Like all her power flowed into me! But what happened to…
Oh there you are!
WHAT THE… You grew again! Wait… NO! I GOT SMALL AGAIN!
PLEASE! CHANGE ME BACK! I'LL DO ANYTHING YOU WANT, JUST…
I don't think so.
That takes care of that.
Mmmm… so much power! I don't think I can keep it all contained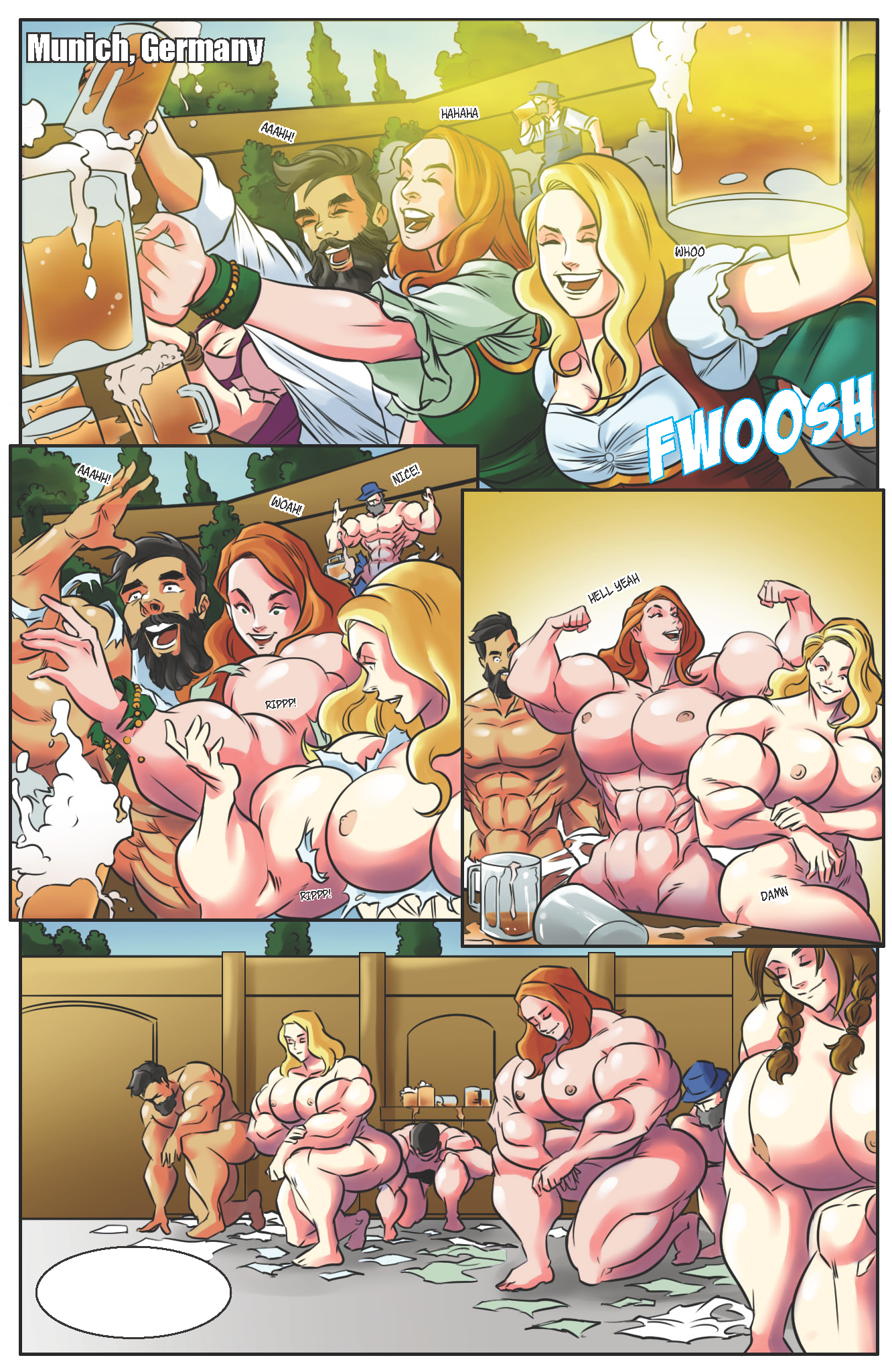 I exist to serve the Goddess Lucy.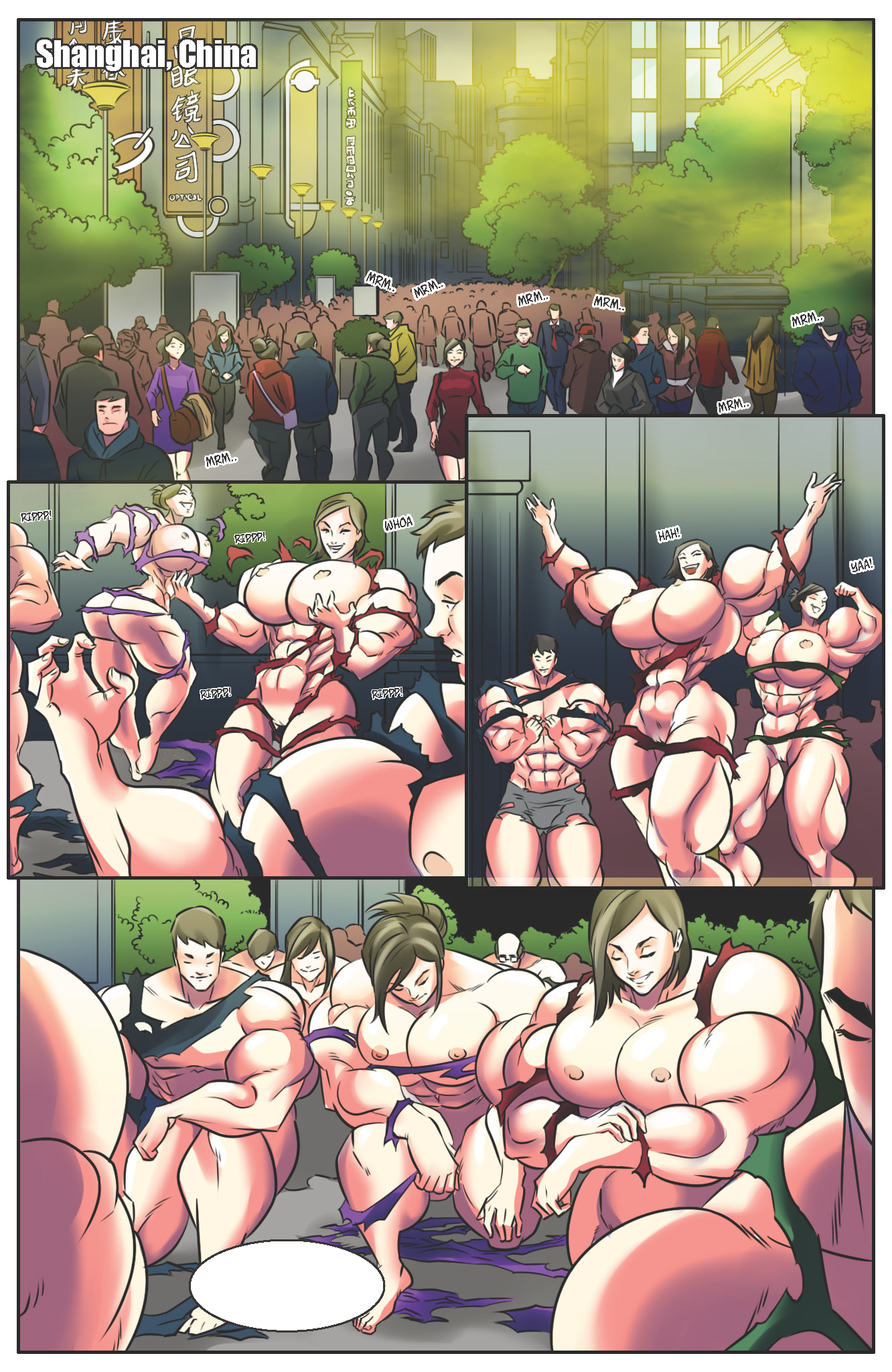 I exist to serve the Goddess Lucy.
I exist to serve the Goddess Lucy.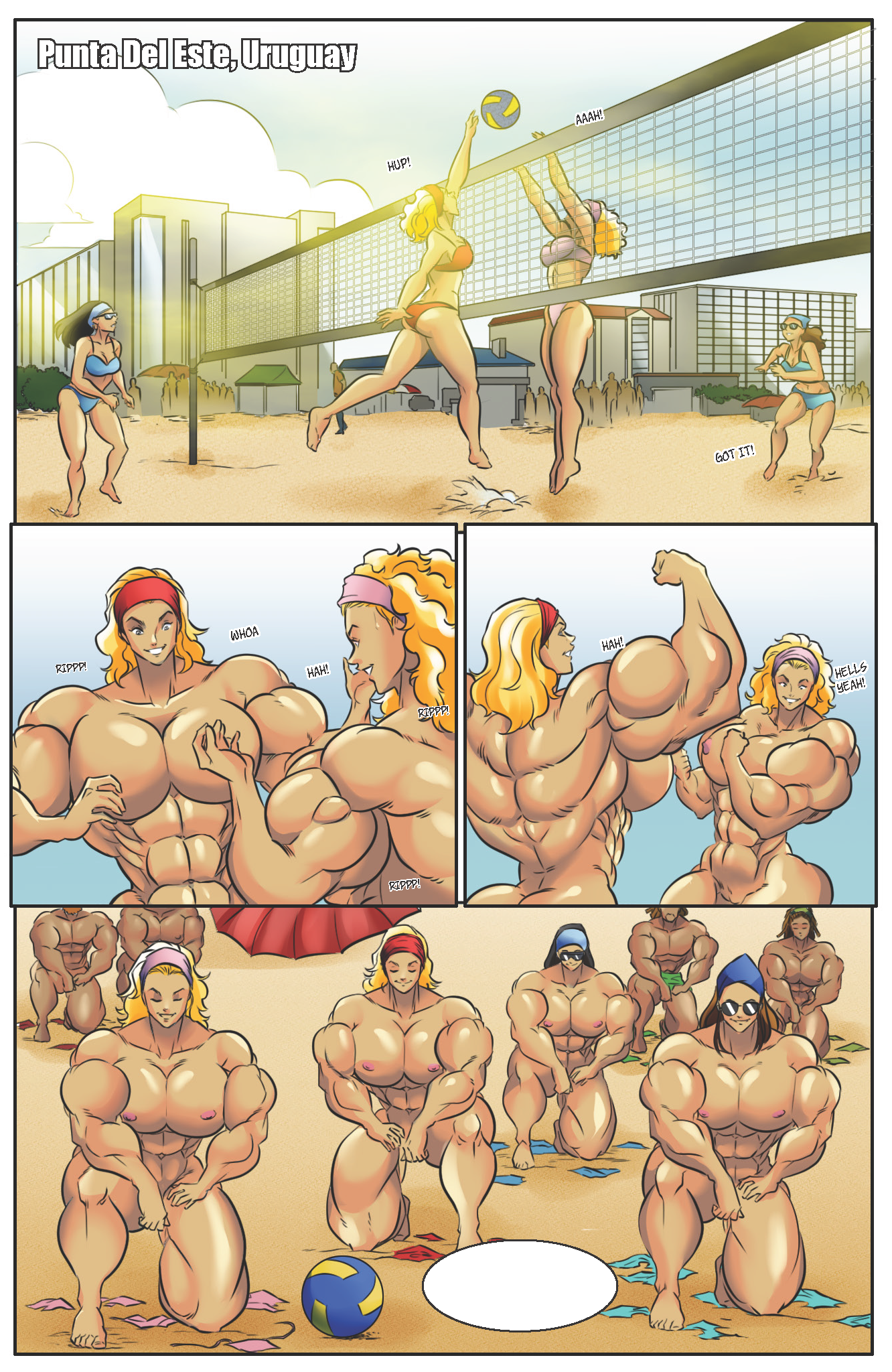 I exist to serve the Goddess Lucy.
Yes! Somehow I can feel everyone worshiping me…making me even more powerful! Now I am truly the Goddess Lucy!