A new series begins here!
Nancy has always been getting the wrong kind of attention from bully Heather. But when she finally completes her new female muscle growth formula, she's going to make sure she lets Heather know exactly how she feels about that!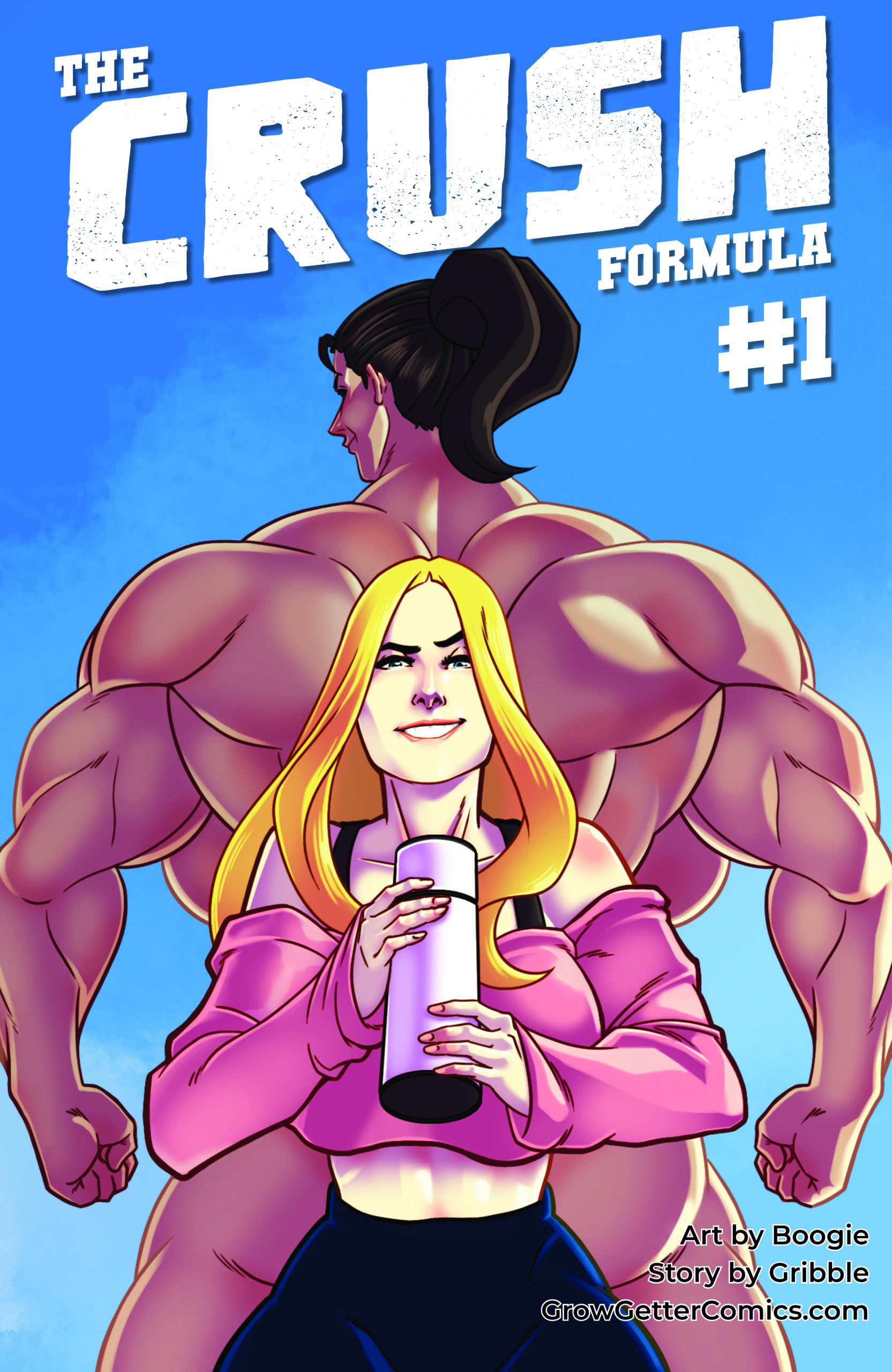 You lucky Irish bitch. My parents didn't buy me a car for my eighteenth birthday.
Well they wanted to get it for me on my sixteenth but couldn't afford it then.
Fuck. All I got for my eighteenth… shit… my last three birthdays… was a new fucking stepdad.
Uh-oh! There's Heather up ahead! Ok Nancy stay calm… you can do this… just stare at the floor and walk.
Oh no! Heather is starting to get angry. I hope she doesn't lose it like last time.
My mom is such a fucking slut… I hate her so fucking much.
Stare at the floor and walk… stare at the floor and walk…
Shit. Heather's gonna snap again I just know it. Gotta do something… maybe change the subject.
Oh hey Heather… we better get to cheer practice.
Yeah! That's right we should go now.
FUCK! You two are just like everyone else… trying to boss me the fuck around! I'll go to fucking cheer practice when I mother-fucking feel like… umph!
Floor… walk… floor… waaaahhh!
I… sorry… I… wasn't… didn't…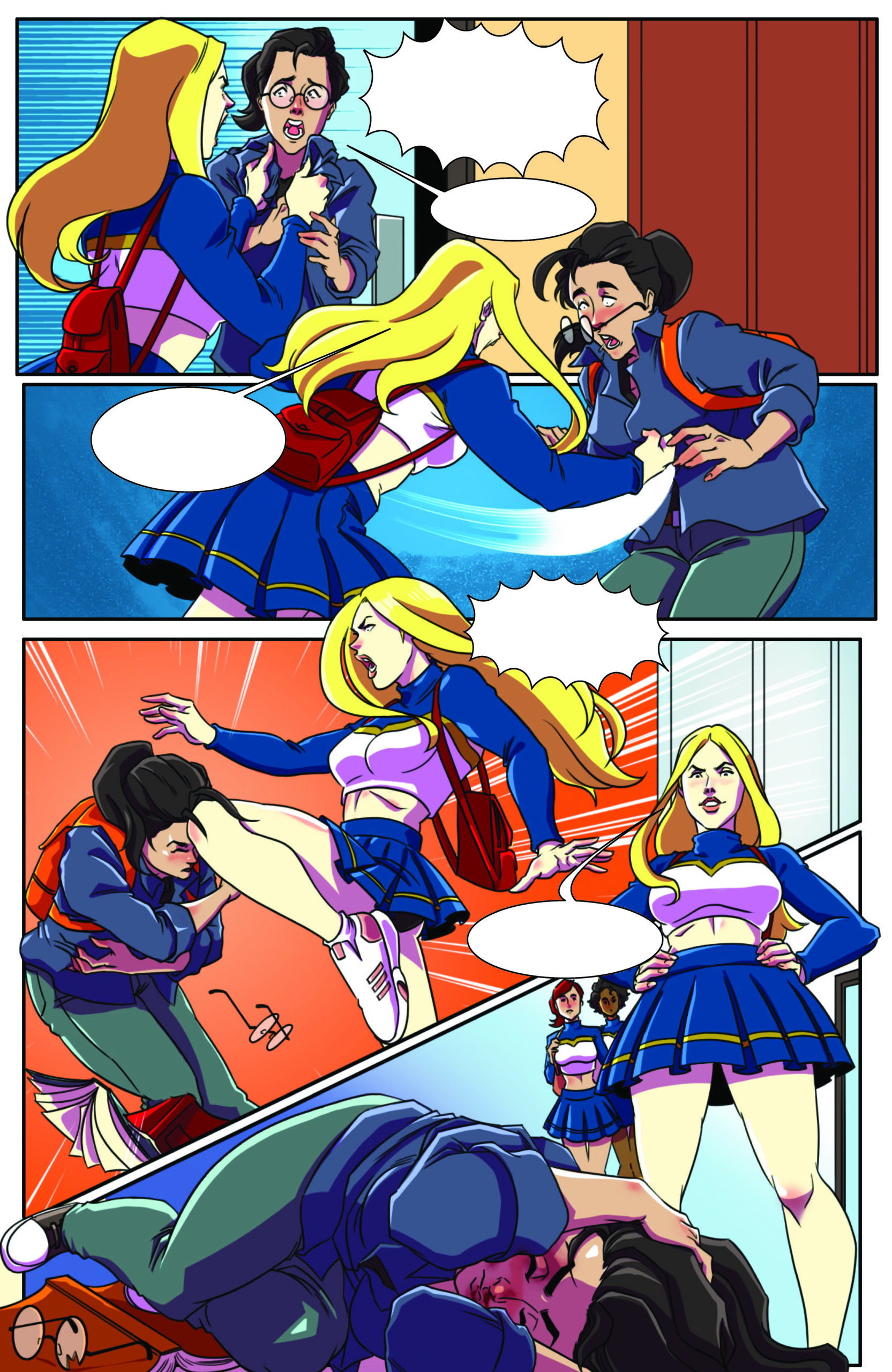 YOU AGAIN! What the FUCK is your problem LOSER! THIS IS LIKE THE THIRD FUCKING TIME YOU'VE BUMPED INTO ME THIS MONTH!
Aa… accident… clumsy… I… sorry…
I guess I didn't fuck you up enough last time! I must have been in a good fucking mood!
WELL I'M IN A BAD FUCKING MOOD THIS TIME!
I'm going to make you fucking regret ever being born!
Later…
Hey I'm… Ooww… I'm home.
Nobody home again… what a… Ouch… shocker. If I wasn't eighteen this might count as child neglect… At least I get a note this time.
Package? That must be the last of the chemicals I ordered!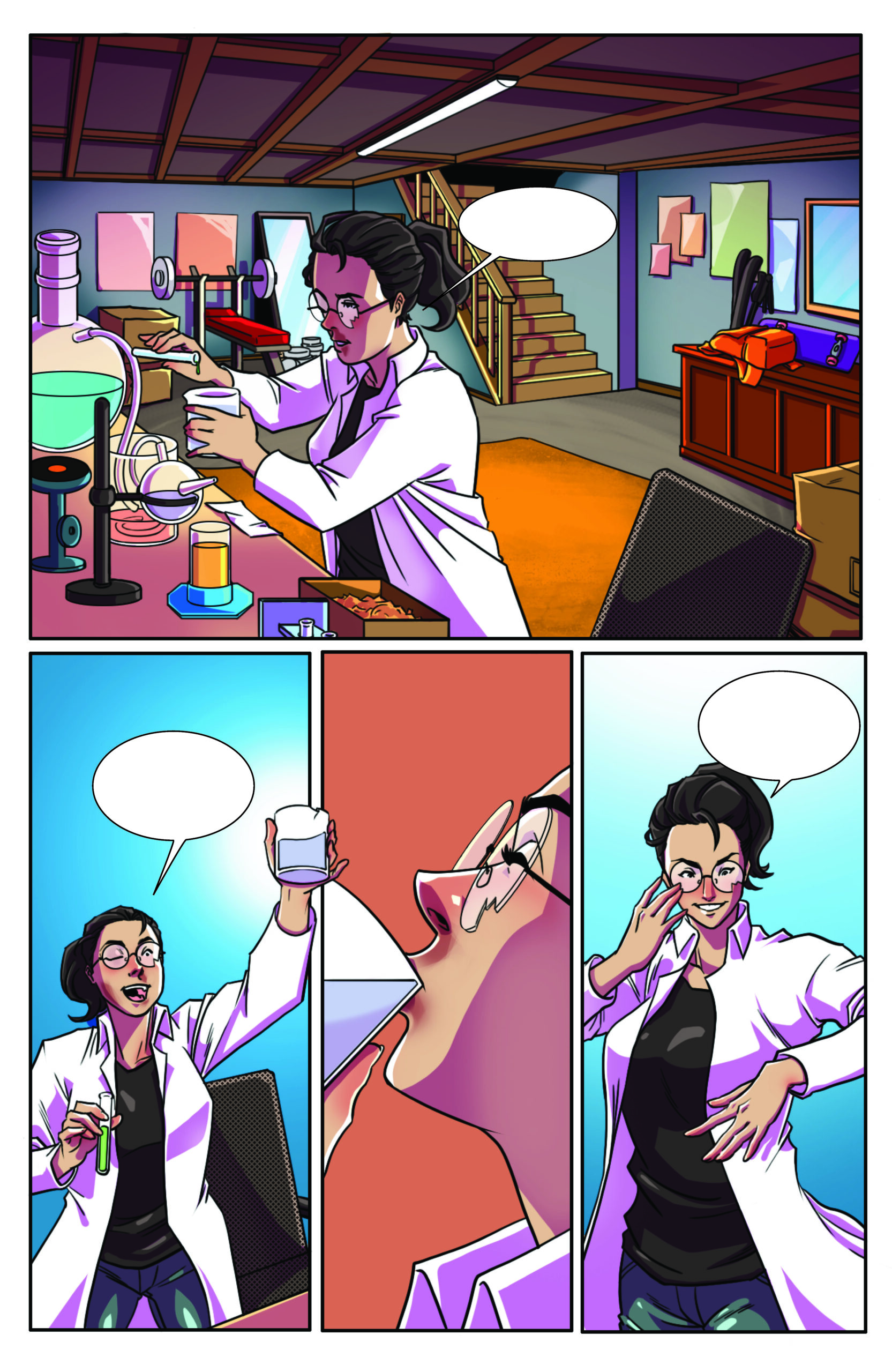 …and finally some Alcindoromycine…
At last my formula is done! I just need to test it!
OH! I don't hurt anymore! I think it's working!!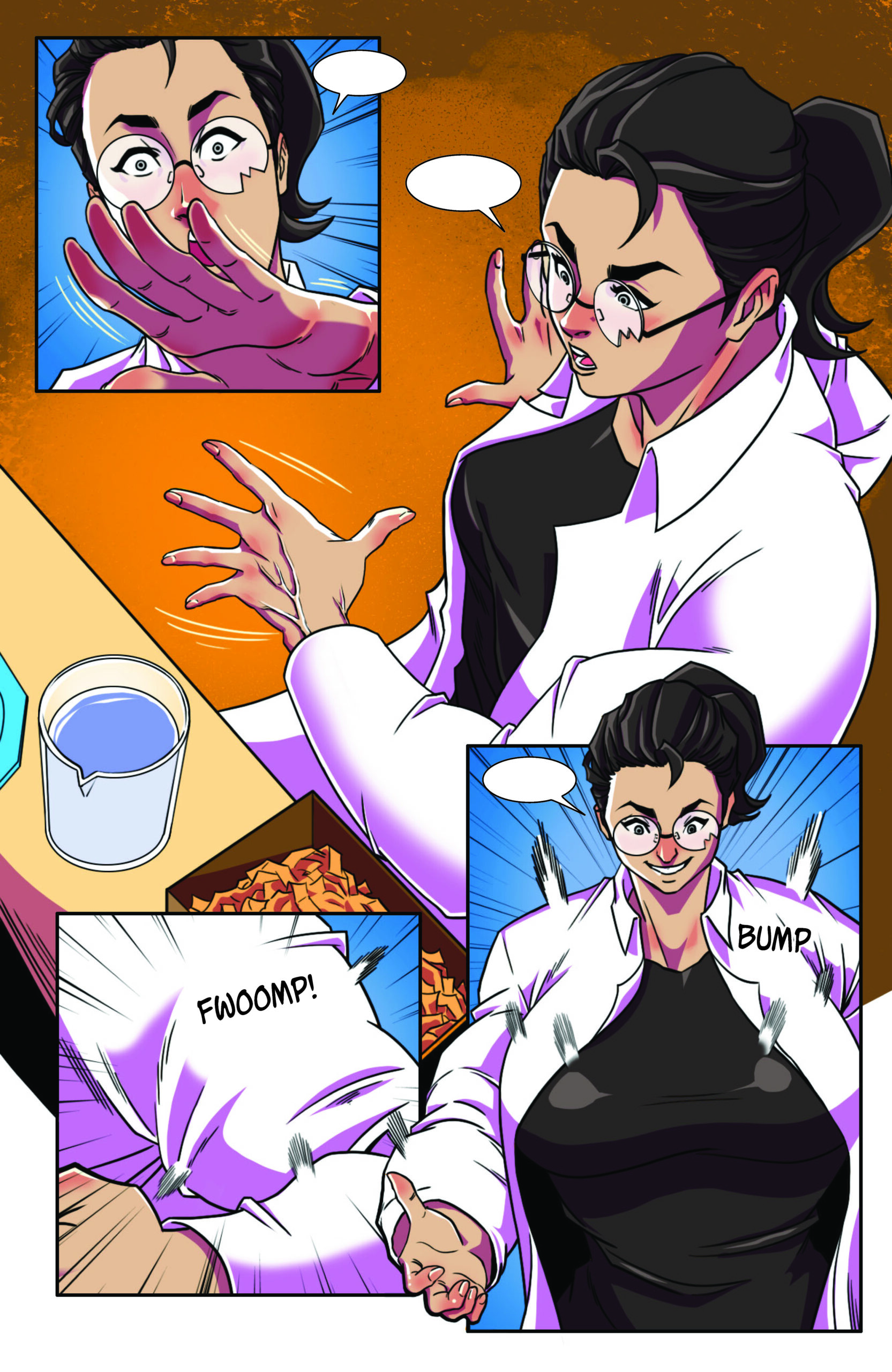 Whoa?
It's not done?
Oh!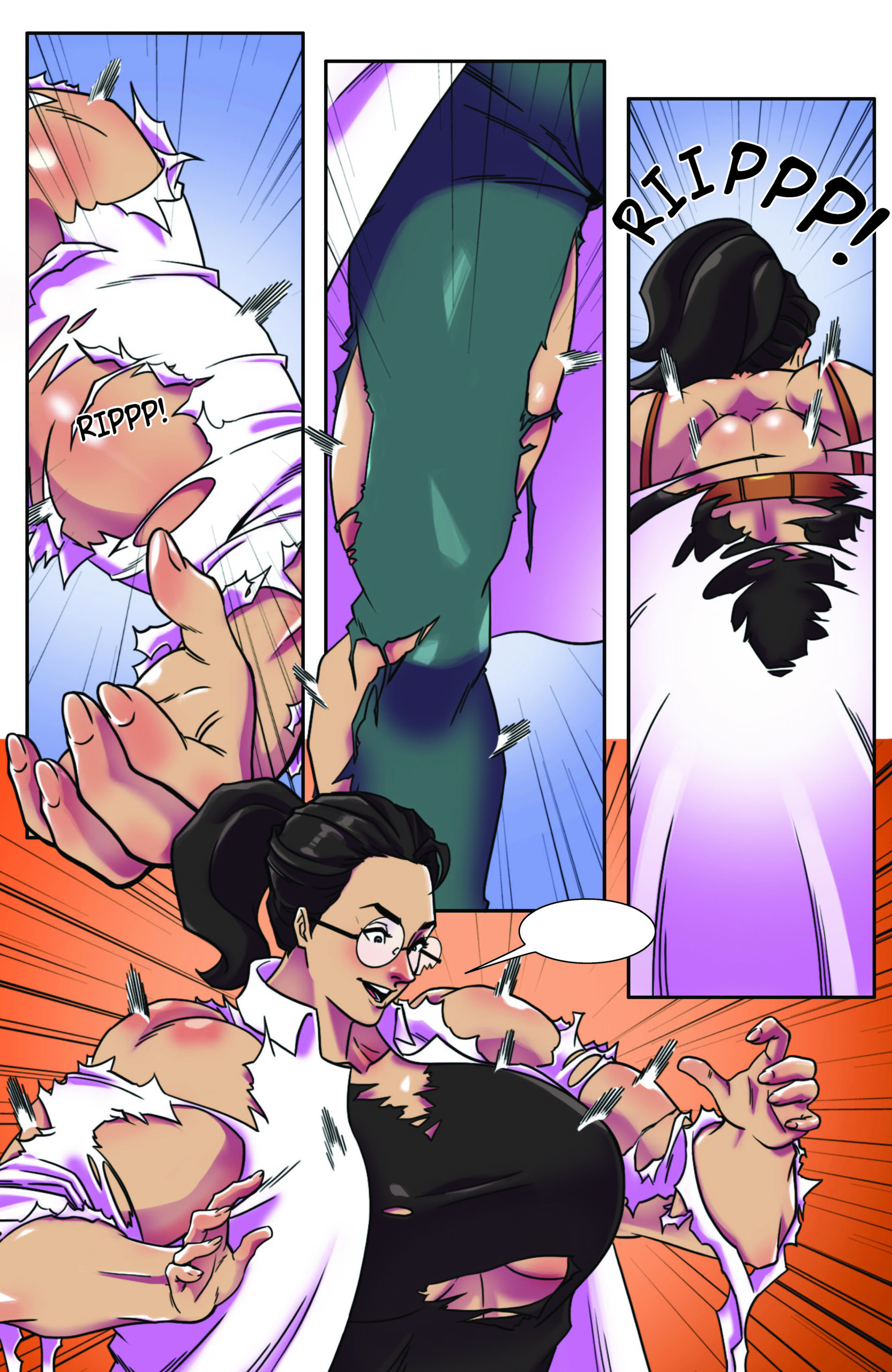 Oh-oh wow!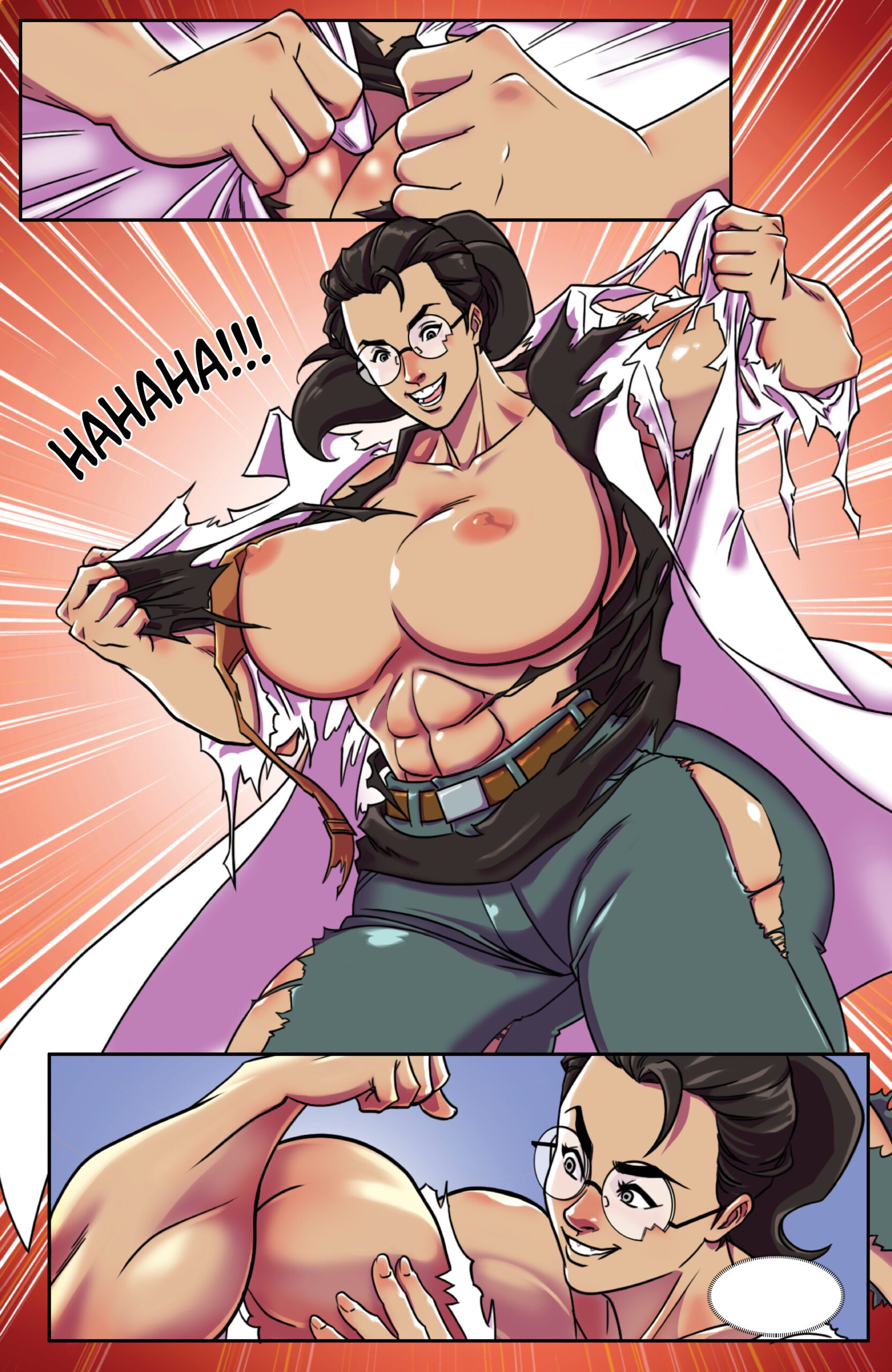 Mmmm… so big… so hard…
I feel so… powerful!
Hmmmm…
HAHA! This feels completely weightless to me!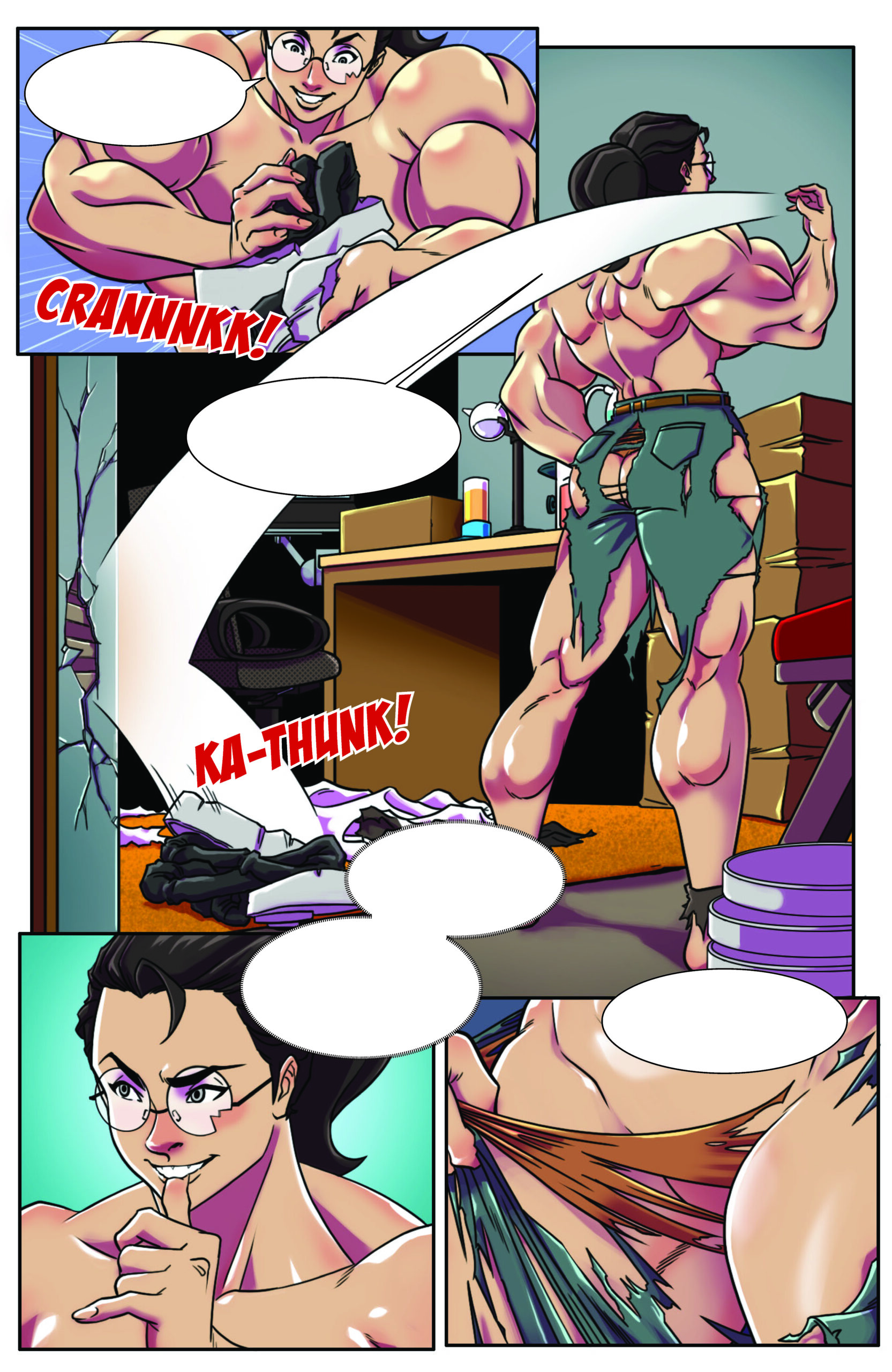 OH MY… I completely miscalculated the strength factor… I'm not just strong… I'm SUPER strong!
I'm not afraid of anything anymore… not even Heather! Speaking of which… I've dreamed of this day for so long… time to pay Heather a visit!
Let's see… she should still be at cheer practice… if I hurry I can still catch her there.
First I'll need to put the rest of the formula in something… Oh and I guess I should put on some new clothes… then again…
I'm not feeling modest in the least… probably better if Heather saw every last inch of my super body anyway!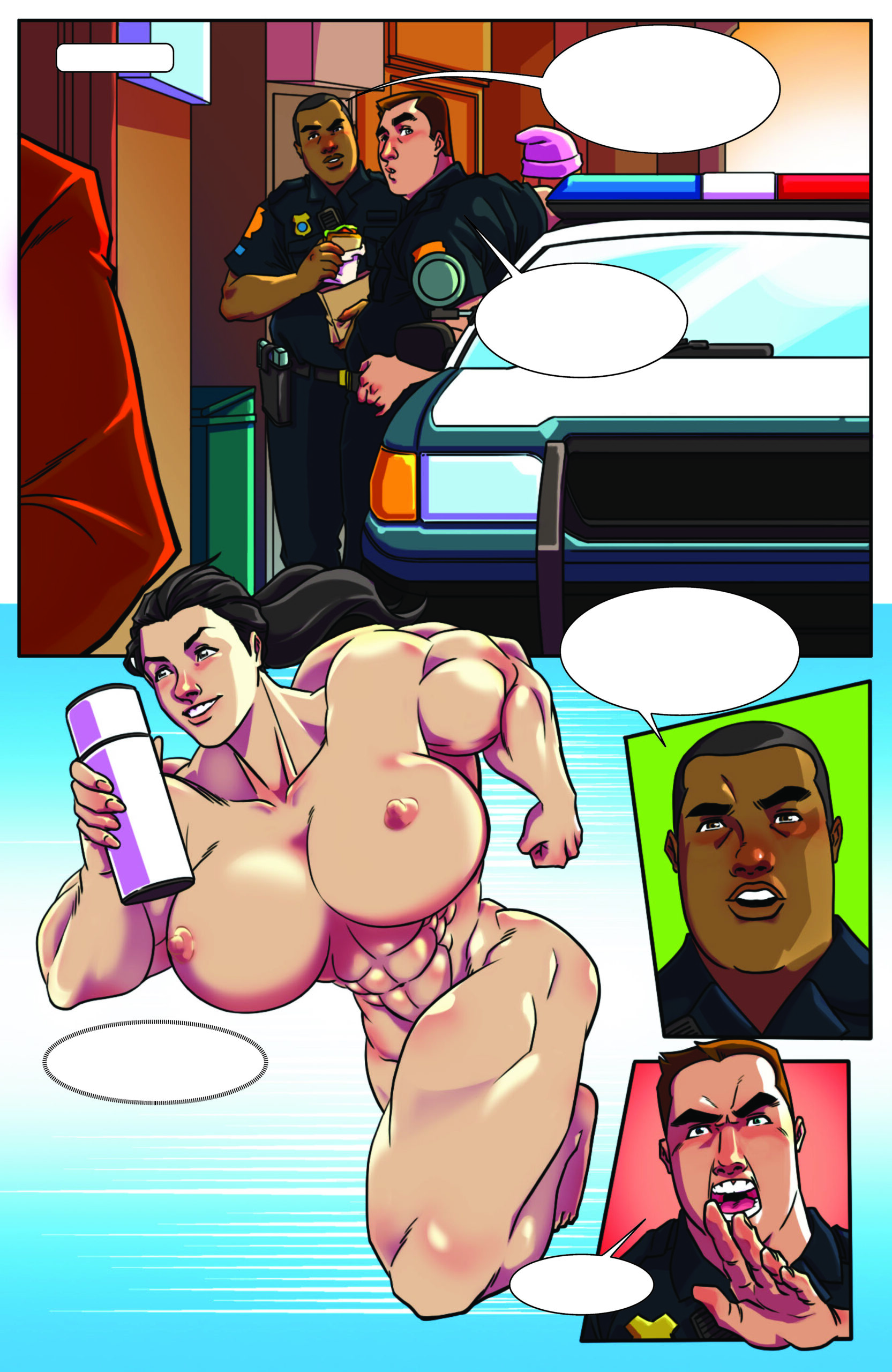 Moments later…
…but I don't like tuna. So I take the sandwich back to the… WAIT… Hey… is that a naked woman running towards us?
I think so… hard to tell… she's really muscular. Then again she has tits… really big and firm tits.
Yes. Yes she does. Anyway, it's a crying shame but she can't be running around naked, she'll cause a traffic accident or something.
To hell with glasses too, my eye-sight is perfect now!
Ok. I got this one. EXCUSE ME.
Oh fu–
Uuunnnggghhhhh!!!!!
Out of my way I don't have time for you!
SON OF A…. HOLD IT RIGHT THERE! STOP!
I SAID STOP!
WHAT THE FUCK?!? The bullets are just bouncing off her!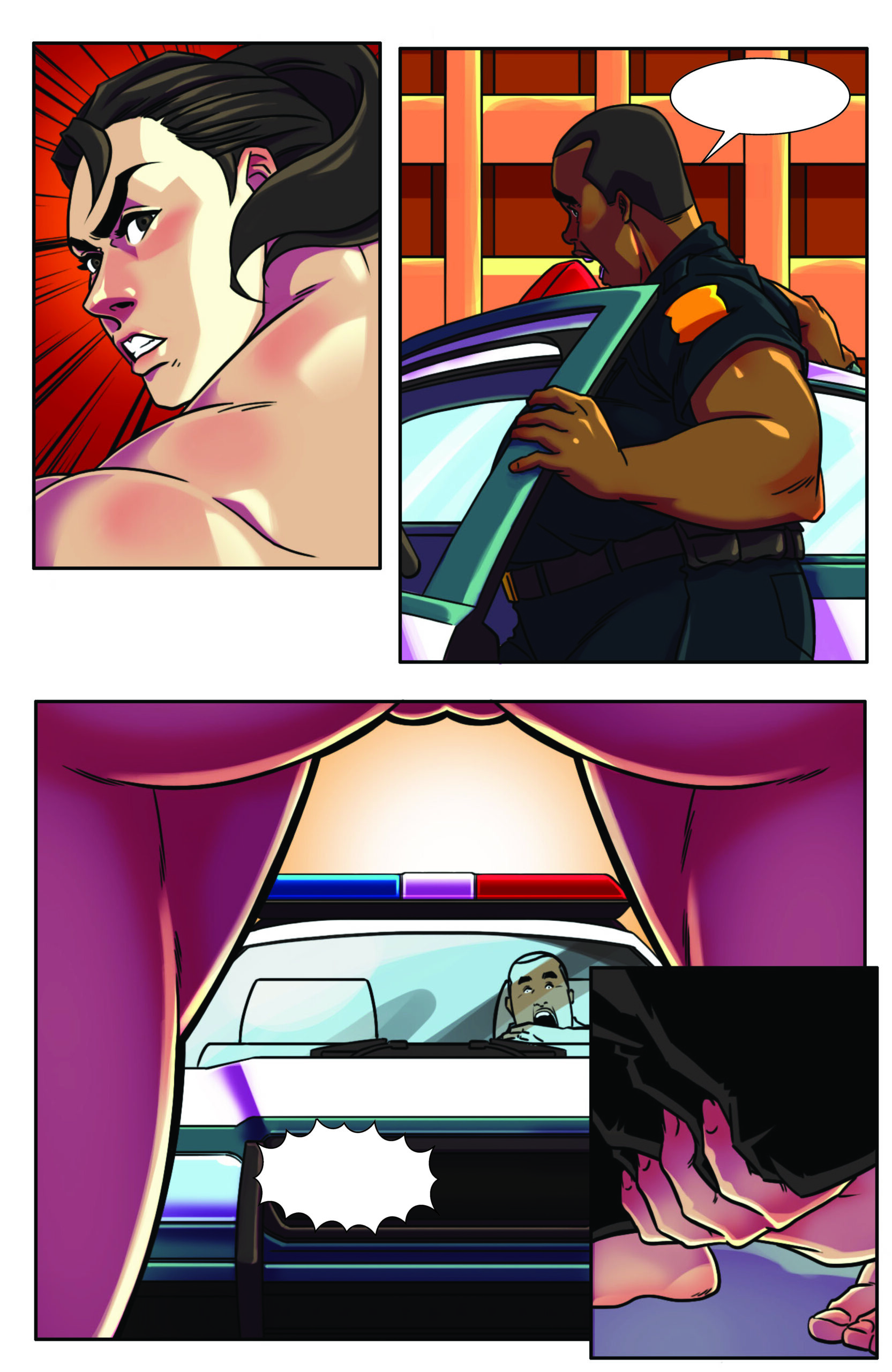 SHIT! I think I made her angry!
YOU SHOT ME!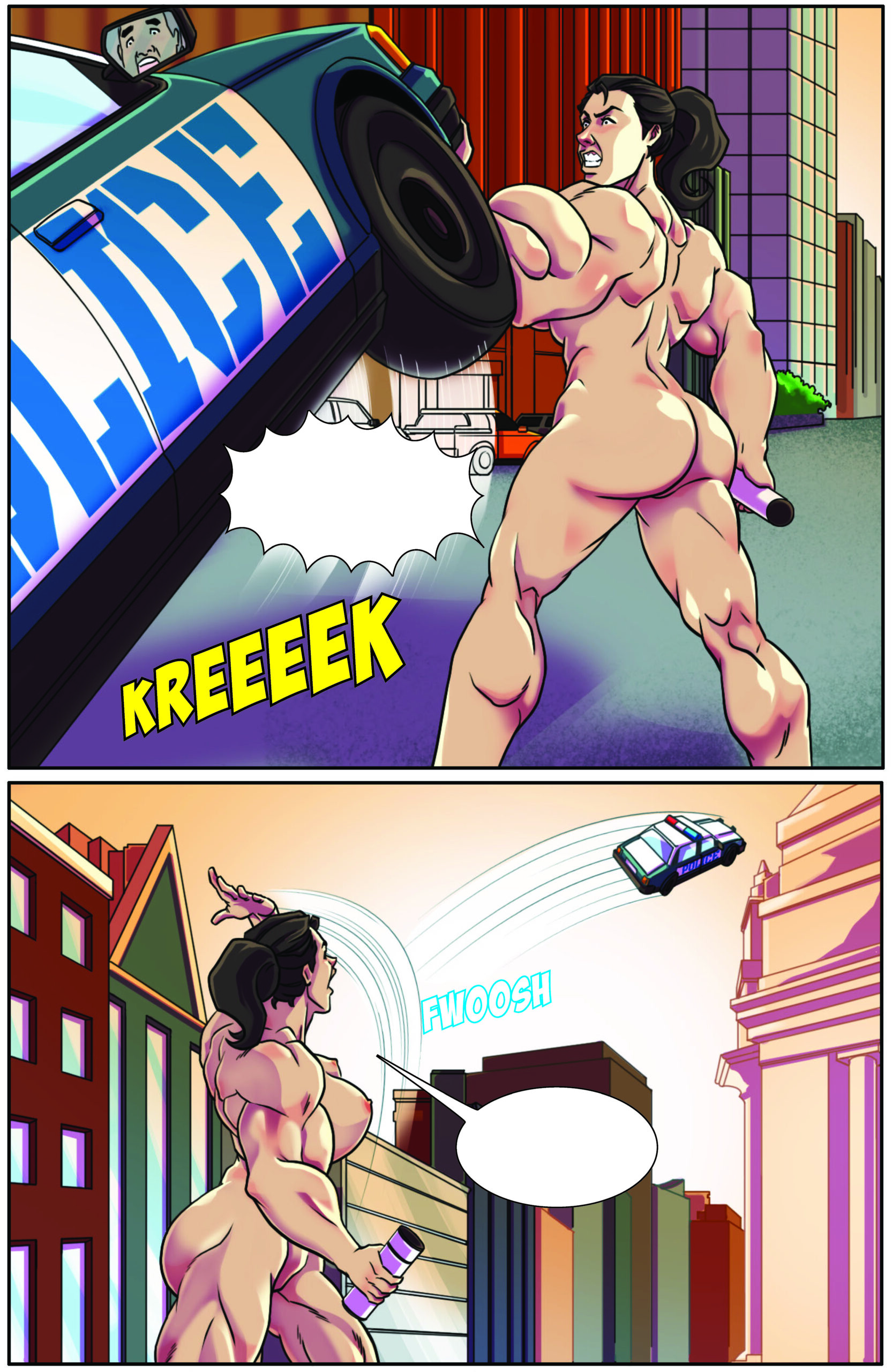 LUCKILY I SEEM TO BE BULLETPROOF! BUT YOU COULD HAVE HIT THE FORMULA AND RUINED EVERYTHING!
WOW! I just meant to tip it over! That was so easy! Does my strength even have limits now?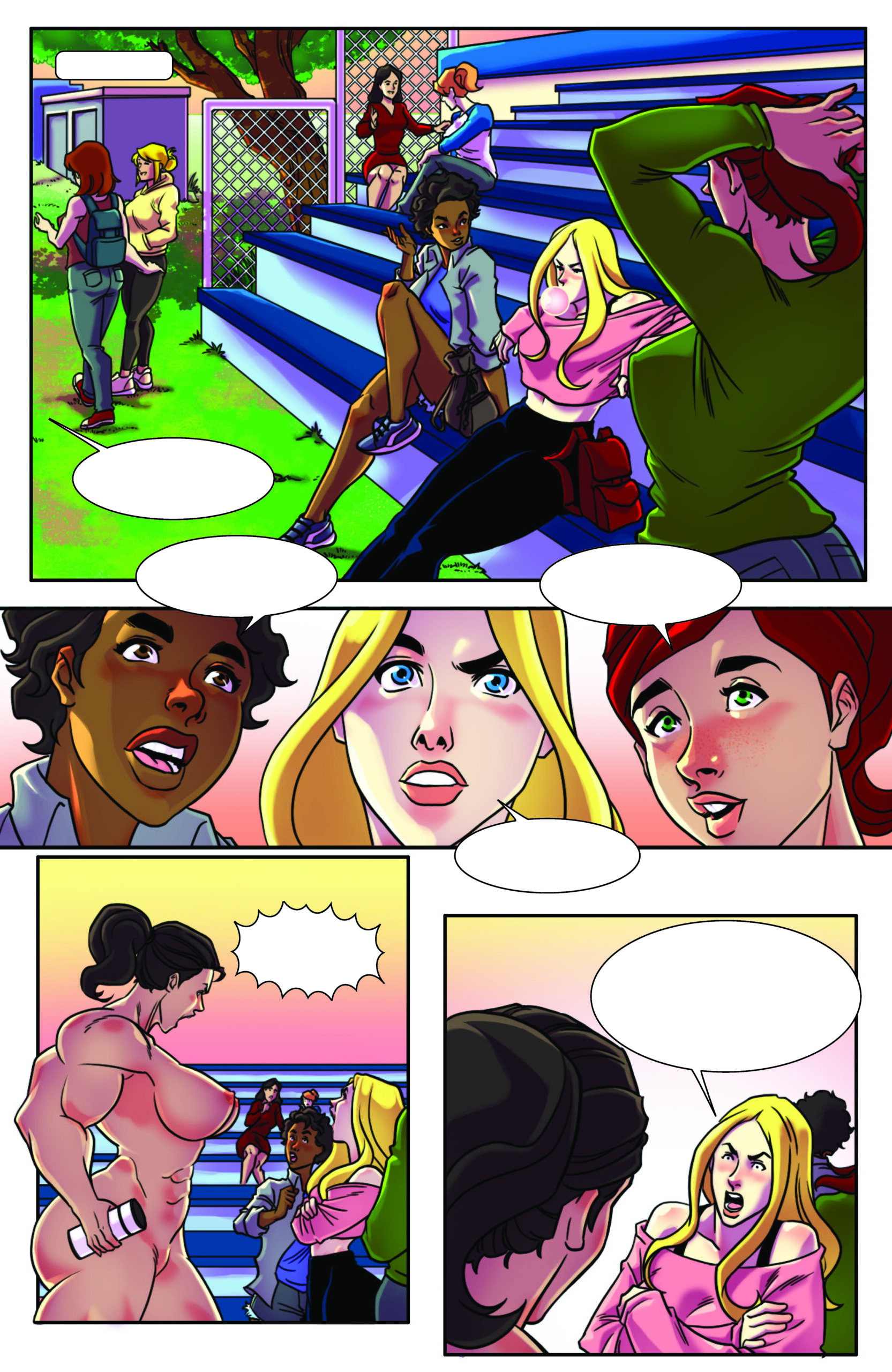 A little later…
Everyone but Heather leave right now!
Shit! Is that Nancy?!? What happened to her clothes!?!
Fuck her clothes! What happened to her muscles?!?
What the fuck do you want with me freak?
I SAID LEAVE!
What? Am I supposed to be fucking scared of you or something? I don't know how you got so fucking big and strong all of a sudden but you're still a fucking loser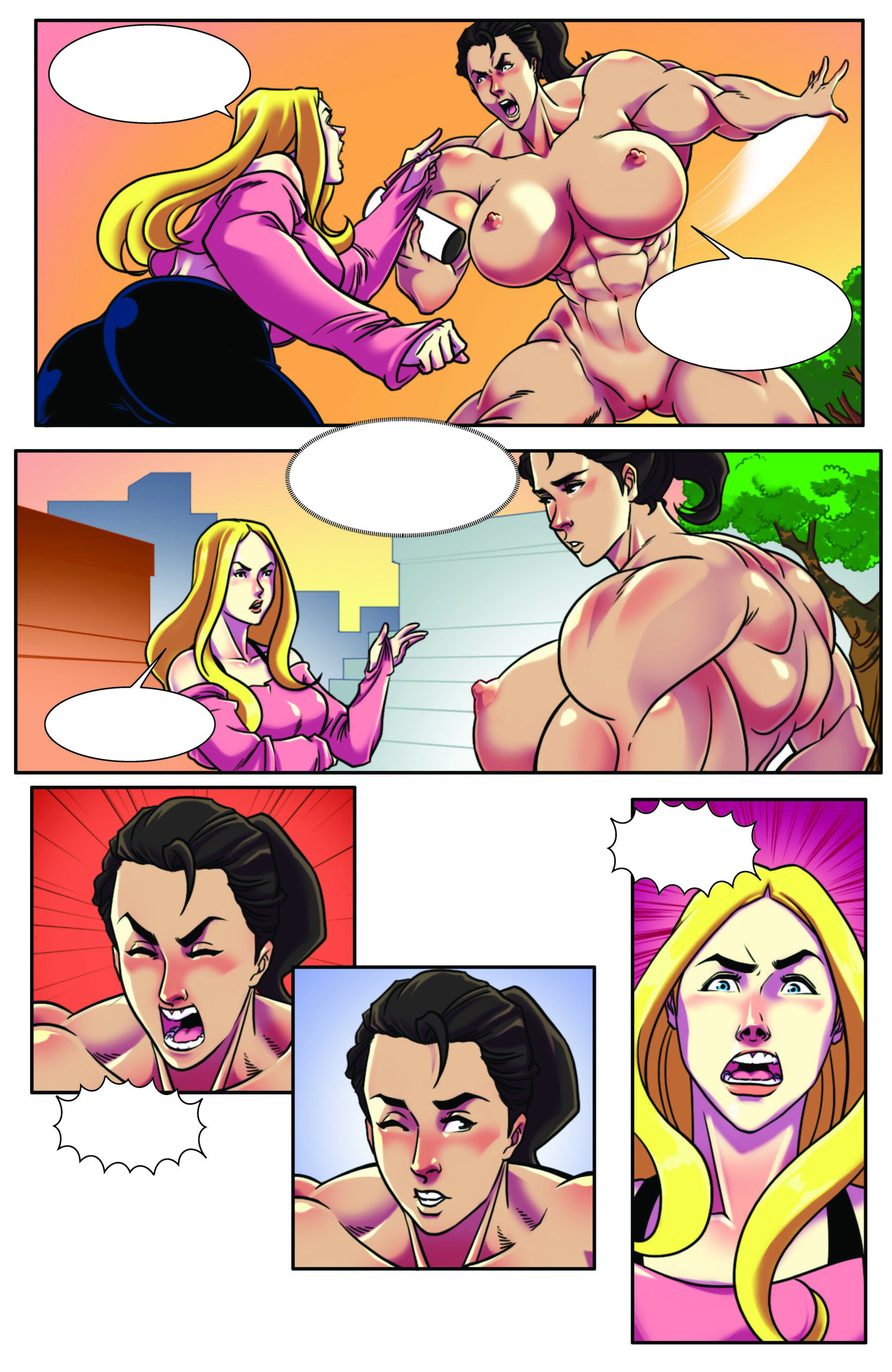 Now… you better be backing the FUCK out of my face before I..
BE QUIET! I have something I want to say and then you're going to get what you deserve!
What's wrong with me? I'm the most powerful person on Earth now and I still feel weak in the knees!
Well get the fuck on with it already! FUCK!
WHAT THE FUCK?!?
I LOVE YOU HEATHER!!!!!!!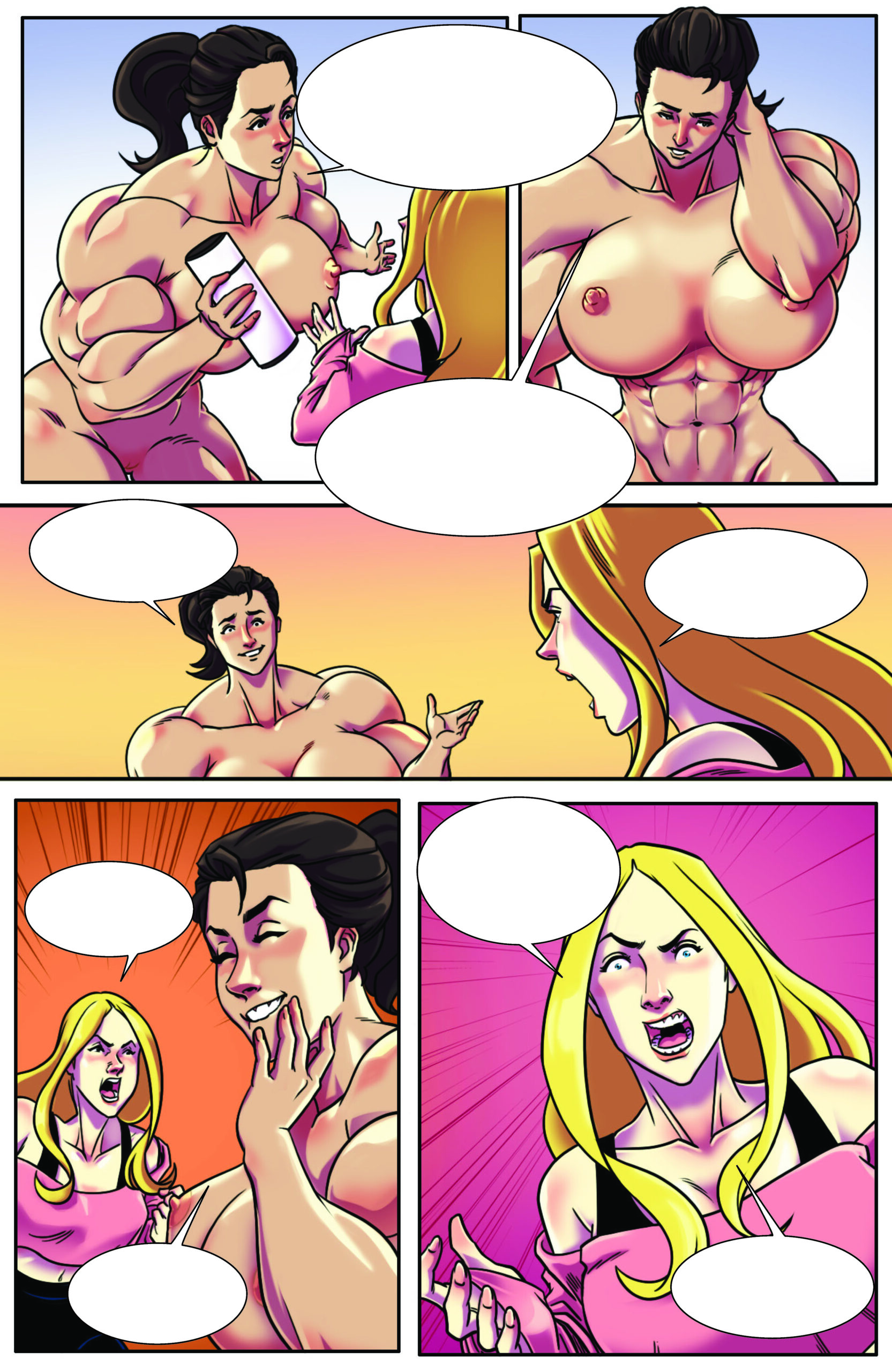 I've always loved you. Ever since I first saw you. I love everything about you. Not just your body either… although it IS incredible. I love the way you treat me… treat everybody… like they're dirt! Like they should be groveling at your feet!
I even like it… when you beat me… I don't know why I do but… it's why I've been bumping into you so much lately… I couldn't help myself. I needed you to hurt me! I think I nearly had an orgasm when you were hitting me earlier.
Well that's pretty much what I had to say… do you want to say anything to me?
FUCK YEAH YOU FUCKING FREAK! I don't think I've ever heard of anything more FUCKED up than this shit!
You are the most FUCKED up FUCKER I ever FUCKING heard about!
Now hold the fuck on here! You say you like me to fucking beat you but you go and turn yourself into some kind of fucking super woman!
YES! Yell at me! No one uses the 'F-Word' like you! If you want you can hit me too
That doesn't make any fucking sense! How the fuck did you do that anyway?
Huh? Oh I forgot to tell you. I made a formula that causes muscle growth… it actually works better than I expected.
I only had a little to help boost my confidence so I could finally talk to you… oh and to make sure it was safe.
Safe for fucking what?
Uh… you of course. Here… the rest is all yours. Drink this and you'll be able get everything you deserve!
Will I get as fucking big and strong as you?
Oh you'll get a lot bigger and stronger than me. I just had a little sip and earlier I tossed a car out of sight without even trying using just one hand. Oh and I'm bulletproof too.
Ohhh I'm getting wet just thinking about how powerful you're about to become.
FUCK!